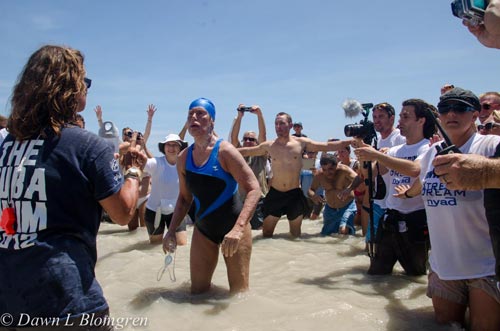 It's been three weeks since those dazed, magical steps onto Smathers Beach in Key West on Labor Day.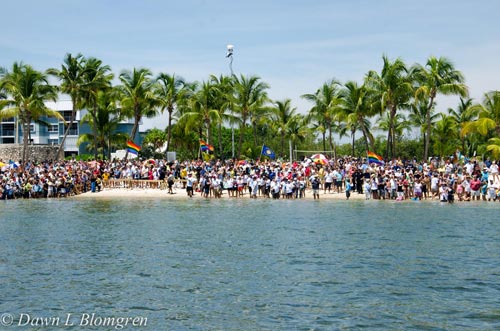 So many times I had pictured that walk. So many times I conjured the Florida beach, the palm trees, to get me through the hundreds of long, grueling training swims. Four times, in the previous attempts at the crossing from Cuba to Florida -- be it otherworldly Box Jellyfish stings or a screeching Easterly Gulf Stream or roiling eddies spinning our boats' compasses in full circles or sustained sudden summer storms with life-threatening lightning and 45-mph winds -- we were forced to abandon the beautiful Dream.
That disappointment was crushing, those four times, being hauled onto the boat for the interminable boat ride back to Key West, the Team proud of our valiant efforts yet crushed with me, for me.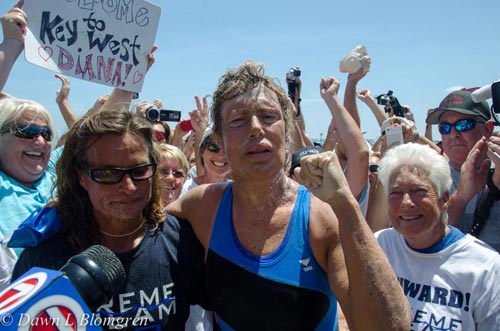 It was such a colossal push of energy and belief. Spanning back 35 years to the first try, 1978, but especially these past four years. From August, 2009, to Labor Day, 2013, there was nothing but Cuba. Every day, every hour, the focus was laser sharp. No stone unturned.
If it was an 18-hour swim, it was never 17 hours, 57 minutes. It was 18. Along with the training, the organization of an expedition this size, 45 people out into the wilderness that is the unpredictable and dangerous stretch between Cuba and Florida, is monumental.
Hillary Clinton herself was on our Team, making the first calls to get our fleet and all our gear into Havana.
Frankly, my deep contentment today is more from having the push at long, long last over, than it is from having actually made it.
I walk around my house, so unfamiliar with the relief of not living with the unrelenting drive.
There was never a night going to bed these past four years, never a meal, never waking moment, without the vision of that Other Shore, without the internal pressure of all the details that needed to be perfect to make it happen.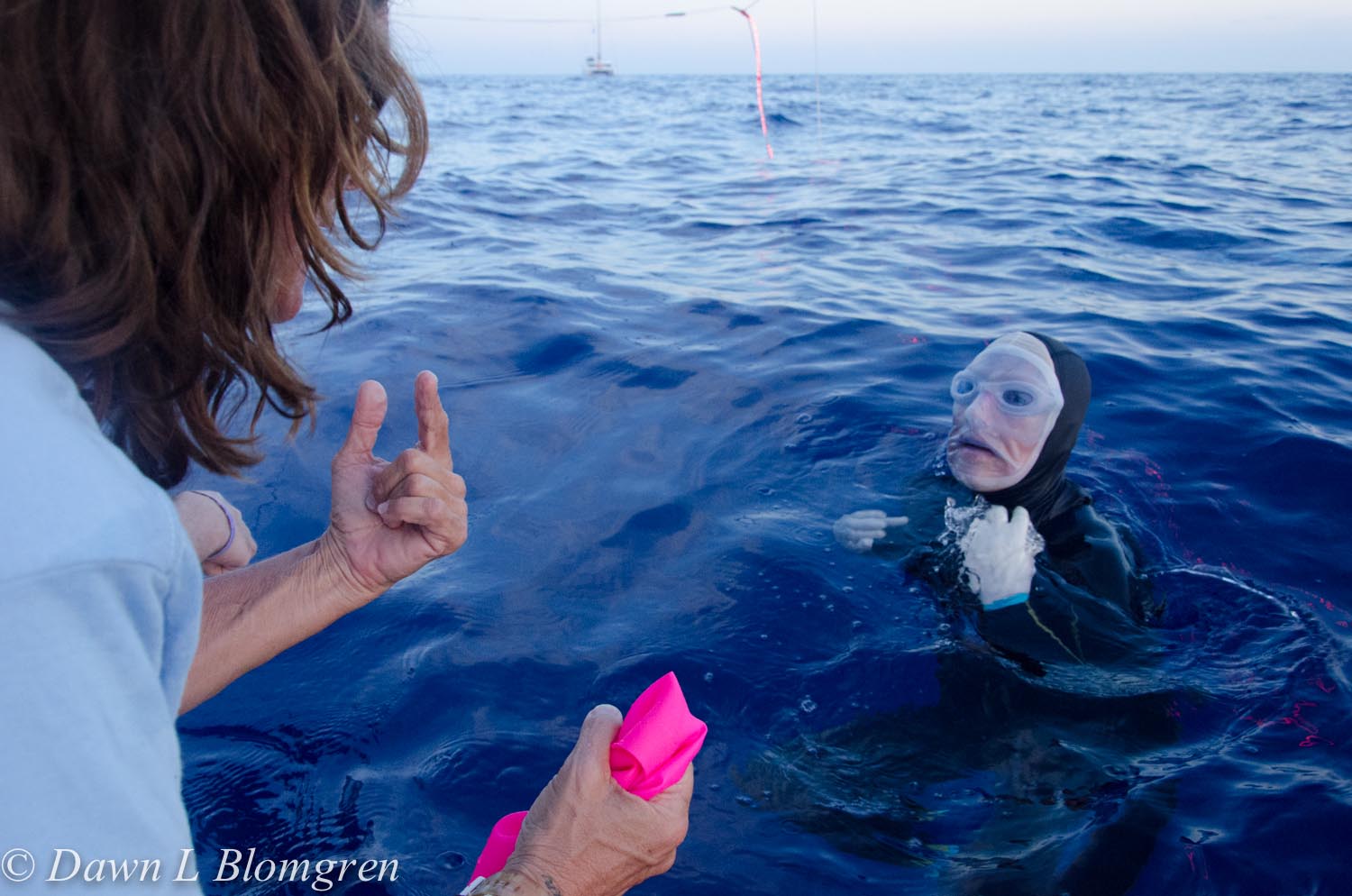 Every expedition out in Grand Mother Nature brings with it a steep learning curve. On every crossing, we learned more about the Box Jellyfish behaviors and possible protection. We learned more about the powerful and tricky eddies that swirl on the edges of the Gulf Stream... and the educated guesses of our Meteorology Team. Our entire Team is intelligent and dedicated... and persistent. They deserved this successful crossing. They worked for it. They earned it.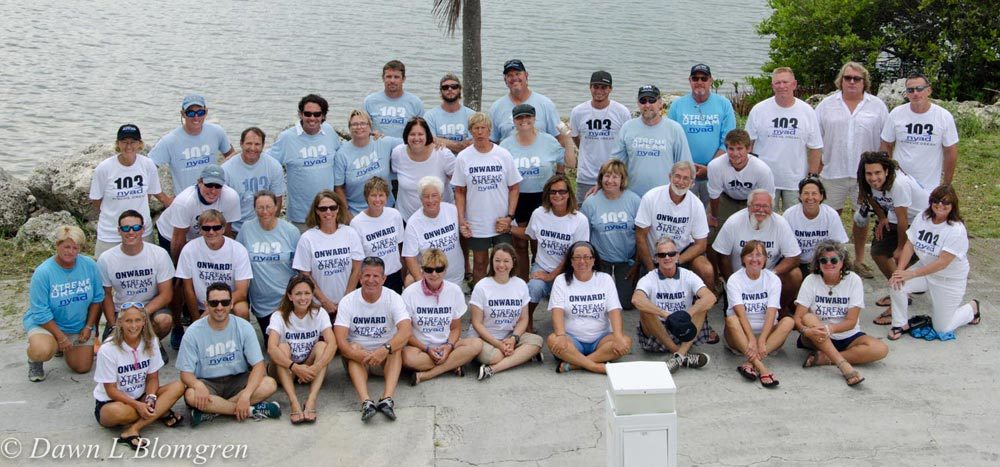 I am perhaps more proud of myself -- and my Team -- for not giving up, when doing so would have been at several junctures the advisable and even honorable step to take, than for finally making it all the way across.
I said to the five closest people in my life, four years ago, that it was likely that nobody in the world would be on the beach when I finished this swim except these five. Cuba was never for me, in these current times, about athletic endurance records, although that aspect is undeniable. It was about turning 60, determined to live a bold, fearless life. No regrets. Full commitment. Reaching for the stars, even if failure were the outcome.
That Henry David Thoreau quote expresses it sublimely:
What you get by achieving your goals is not as important as what you become by achieving your goals.

Yes, life has been a whirlwind these three weeks. I have spent a few hours in Oprah's interview chair. President Obama has written me. The response to our achievement has come from all over the world and it has been nothing short of resplendent.
But I am 64 now, too old for momentary "fame" to change me. My values are set and they're solid. I turn to my proven, old, great friends and we are who we've always been, simply there for each other, every day, in every way.
The contentment for me today does not come from "what I am getting," to paraphrase Thoreau. I am profoundly happy to in fact be this person who is bold, who is fearless, who has no regrets, no matter how many failures piled up on the way to the final, dazed, magical moment on that beach.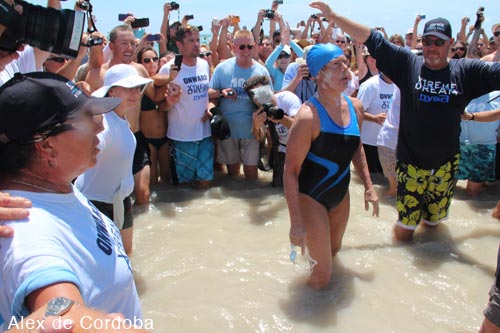 My Teammates who formed a wall for me there, enforcing the sport's rules that the swimmer is not touched until completely beyond the sea... the some two thousand people who greeted me there, many of them tears streaming down their cheeks... didn't so much witness the end of a phenomenal athletic pursuit. They witnessed a person carrying a life-journey message they need for their own lives. We all have dreams. We all suffer heartache. We all need to somehow find the courage, the endurance, to FIND A WAY to our respective, individual Other Shores.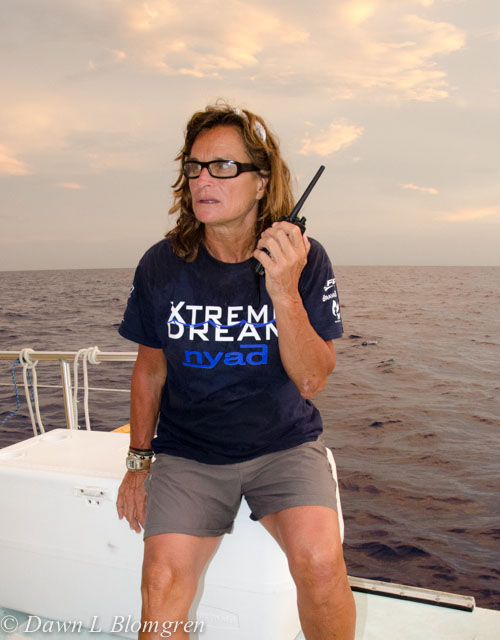 With Bonnie's help, with help from my entire Team, I FOUND MY WAY, although it was a long, tough road, from Cuba to Florida.
Today, the pride, the honor, to be who I am, not what I achieved, courses through my veins. Oh, glory days.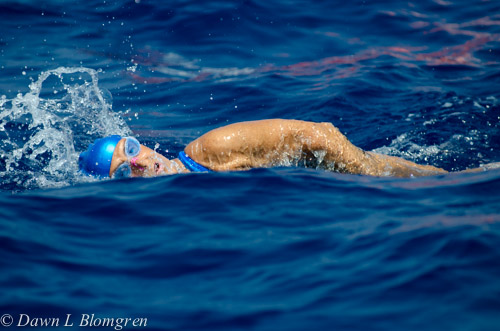 Related
Popular in the Community