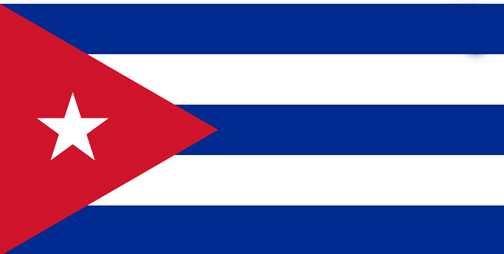 The parting shot as we left Miami for Cuba last week was NBC's Brian Williams reporting from Havana. Talks were under way, and news crews were on it. Andrea Mitchell was spotted crossing the Hotel Nacional's grand lobby. Everyone wanted to know how President Obama's move to finesse diplomacy would land. Already the word was out: while he welcomed an accord with the Americans, Fidel Castro (88), was not going to budge on the values he enforced over the decades of his rule, no matter what. What this means was a subject for discovery, anyone's guess, as many Cubans must petition for permission to travel, a Kafkaesque process.
Meantime a vibrant culture is poised for its next great moment: music, art, food, already explored by international and American tourists lucky enough to get there, is in the ready for the world stage. Personal destiny may be sacrificed for the national good, but those values visibly erode as artists make progress in commerce, a fear for onetime revolutionaries, and emblematic of the future. Welcoming visitors into their studios, artists as diverse as Jose Fuster (his home and studio are called Fusterlandia) and Kcho (who calls his space Laboratorio de arte), sell their work, and transform their barrios decorating the streets.

Teams of artists share space, aesthetically renovated with on trend lighting and exposed rafters, in juxtaposition with the time warp -- '50's winged Chevies and Studebakers -- outside their picture windows. Buildings, magnificent ruins with columns bespeaking a prior glory, make the Malecon look like a bombed out city. Squatters occupy this squalid real estate. Rentals are negotiated on the boulevard. By contrast, some studios we visited could have as easily been in New York's meatpacking. All this exists in a country where Internet is not accessible.
At night, young women in killer heels kick back at clubs. At la Zorra y el Cuervo jazz club, Oscar Valdez & Diakara performed for six or seven tables of tourists. The next night in the basilica at San Francisco square we heard a program of composers, Mendelssohn, Handel, and Bach, all German because a German group had sponsored an installation of peace in the form of large bears painted for each country in the square outside. The most popular for photo ops was the U.S., represented by a mint green Statue of Liberty. Another night at Teatro Berthold Brecht we heard David Torrens. He brought Kelvis Ochoa to the stage. The crowded club was the place to be.
Another night at a supper club called The Magic Flute, a signature salad of greens dripped with white and dark chocolate was divine, as was the music. Carlos Varela was in the audience, and it was a big deal. Everyone seemed on a sweet mohito sugar rush. Dinners at Starbein and Rio Mar, were most memorable. Lunch at Ristorante Corte del Principe, even as heavy rain pelted the tin roof and we had to catch droplets in glasses, was exceptional with grilled crayfish and capresse.
Artist Yoan Capote, a Guggenheim fellow, with representation at New York's Jack Schainman Gallery in Chelsea, says his mother, influenced by the Soviets, spelled his name with a Y. We heard a lot of that. The Capote part was the same as that adopted by Breakfast at Tiffany author Truman, taken from his migrant worker stepfather in New Orleans. The painter and installation artist said at "el Bunker," the studio he shares with his brother: he too would have been a migrant worker, if not for the good advice of Americans Carole and Alex Rosenberg, and the interest of The Ludwig Foundation of Cuba, a cultural organization focused on "promoting and protecting Cuban contemporary experimentation in the field of arts and culture," celebrating its 20th anniversary the week we were there. Did Capote think the opening of trade with the United States would ruin Cuba, bringing in the worst of capitalism? "Cubans are uncertain," he said, "but I am optimistic. I believe in God."
Calling all HuffPost superfans!
Sign up for membership to become a founding member and help shape HuffPost's next chapter