"If they kill me, I won't be the first or the last."
That's what prominent Cuban dissident and performance artist Danilo Maldonado Machado told The Huffington Post's Alyona Minkovski when they met in Havana on Sunday.
Maldonado, also known as El Sexto or The Sixth, has for years been advocating for regime change and freedom of expression in his country. He is fighting for liberty, which he defines as values ranging from the freedom to go online to the freedom of citizens to form political parties and elect their own president.
Maldonado uses performance and graffiti art to demonstrate against his government. For him, painting on walls and other objects around Cuba is a way of "robbing space from that dictatorship," he told HuffPost, referring to the Castro regime that has controlled Cuba since 1959.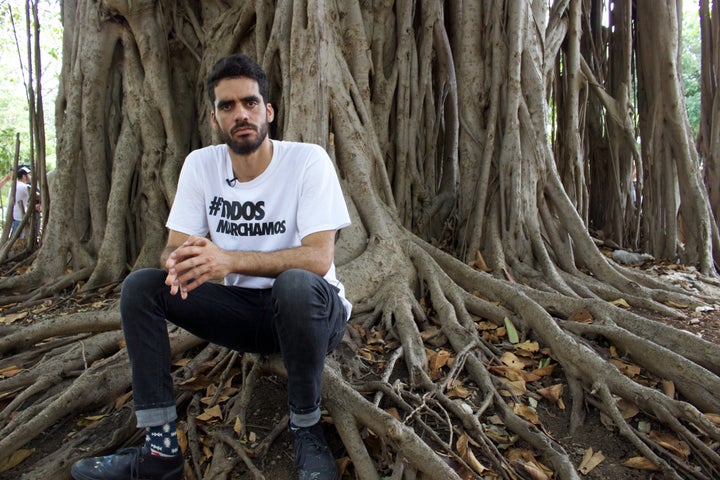 The artist has been detained multiple times by the Cuban government for his activism. In December 2014, he was imprisoned for 10 months after planning a performance involving two pigs painted with the names "Fidel" and "Raúl," the Castro brothers who have ruled Cuba for almost six decades. The performance was a direct reference to George Orwell's book Animal Farm, in which two pigs assume control over the farm's animals to prepare for a revolution against the farm owners.
He was once again detained, along with some 50 other activists, on Sunday after taking part in a peaceful, anti-government rally in Havana hours before U.S. President Barack Obama's arrival to the city. He was later released along with several other protesters. HuffPost spoke with Maldonado before his detention and has not met with him since.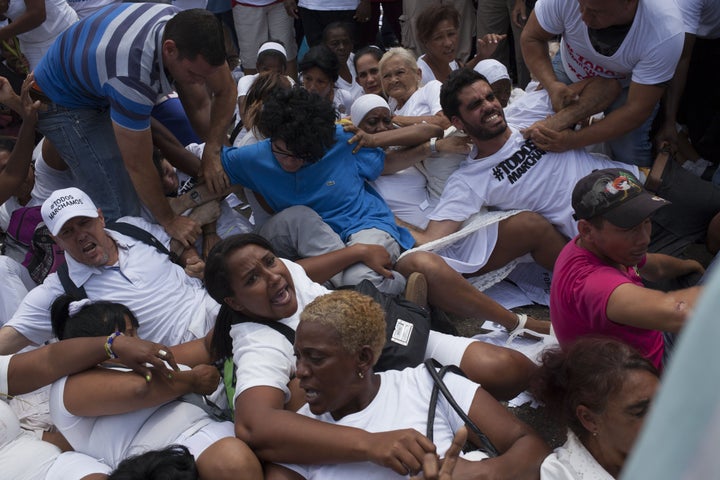 Maldonado is determined to keep fighting -- for the sake of the next generation.
"I don't want my daughter to grow up without dreams the way many people from my generation did," Maldonado said. "I want my daughter to see me in history books and that she knows that I did the right thing."
"If I die, if they kill me, my daughter will know that I was doing it for her," he added. "So that she can be free, so other people can be free."
Watch the video above to learn more about Maldonado's work and his dreams for Cuba's future.
Related
Before You Go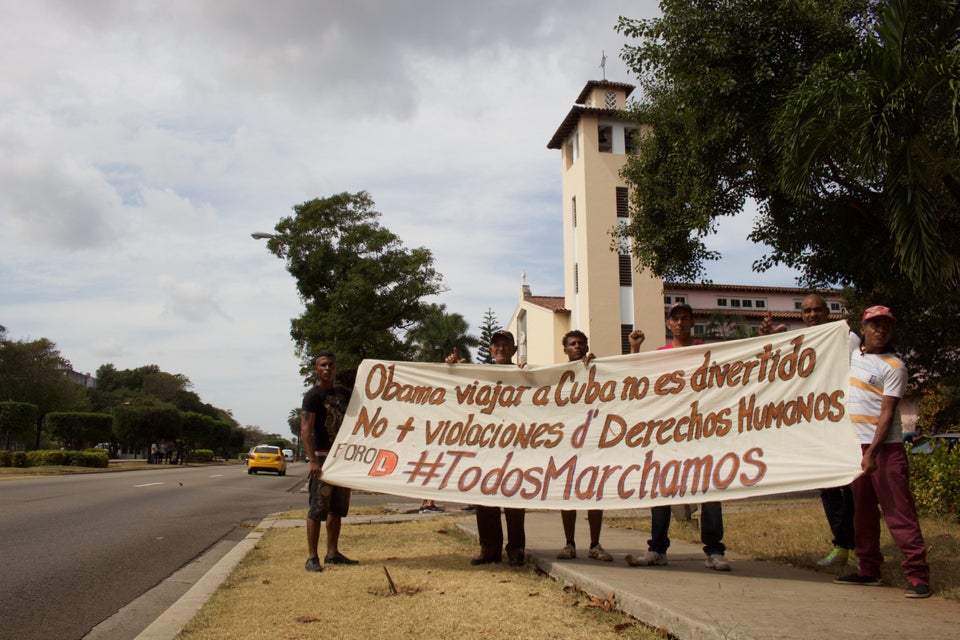 Cubans Protest During Obama Visit