 A lot of countries could learn a thing or two about guaranteeing women's rights from Cuba.
But it's not all good news for Cuba. The report also criticizes the Castro government for implementing its decisions from the top down -- undermining women's political power. And an uncertain economic future may erode the country's historic gains.
"Their well-intentioned policies produced quantifiable successes, but Cuba's gender equality laws have not yet effectively changed Cuban society," the report says. "Despite these challenges, the progress Cuban women have made toward gender equality is striking, and the world has taken notice."
By several measures, Cuba has achieved a high standard of gender equality, despite the country's reputation for machismo, a Latin American variant of sexism. Save the Children ranks Cuba first among developing countries for the wellbeing of mothers and children, the report points out. The World Economic Forum places Cuba 20th out of 153 countries in health, literacy, economic status and political participation of women -- ahead of all countries in Latin America except Trinidad and Tobago.
In a Communist country where civil society plays a small role in public life, the government can take credit for the lion's share of the advances -- though the researchers said that presents problems.
"While the Cuban Revolution made an early political commitment to gender equality, the impetus for its implementation came primarily from its leaders, especially Fidel Castro and Vilma Espín, and its program was passed down to women at the grassroots who had limited chances to participate in the agenda's design," the report says.
"What I heard from a lot from women is that all of that is all well and good, but it's no equality that was earned or achieved by women from the bottom up. It was something that was decided at the top and set into law," Stephens said.
That phenomenon may help explain why women aren't often reaching the country's most powerful political positions. Women account for just 7 percent of the Communist Party's Politburo, 14 percent of the Party Secretariat, and 22 percent of the Council of Ministers, according to the report.
Domestic violence also remains a problem across the island, a Cuban psychology professor told the researchers, noting that the problem goes underreported and is not legally classified as its own category of violence.
"Women's Work" was the third in a four-part series produced by the Center for Democracy in the Americas, a Washington-based think tank that favors mending relations between Cuba and the United States.
The report's publication was timed to coincide roughly with International Women's Day on March 8.
Before You Go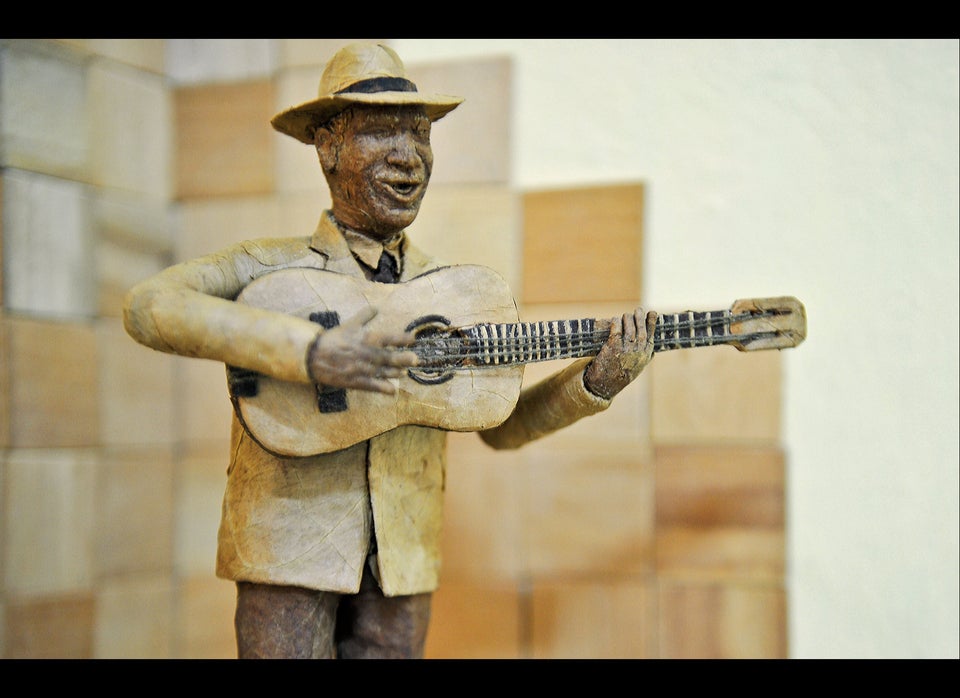 Cuban Artists Sculpts With Tobacco Leaves
Popular in the Community