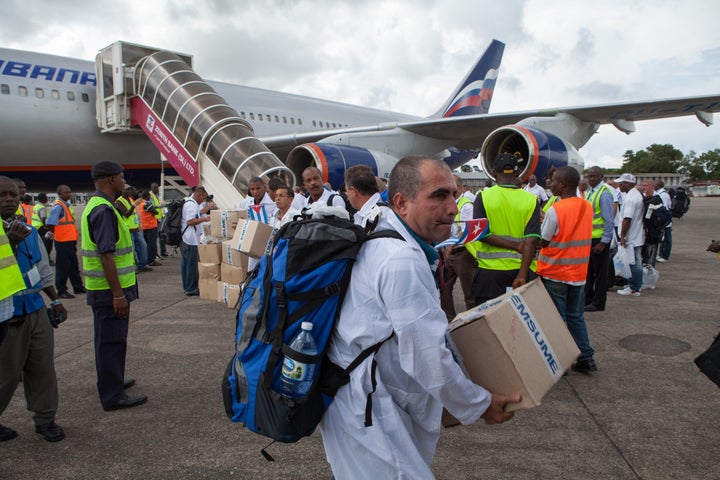 While the Cuban government's accomplishments and failures are still being tallied in the days following Fidel Castro's death on Nov. 25, the island nation's health care system is one achievement expected to stand the test of history.
One striking example of the country's unique health footprint: For a nation with only 11 million people, Cuba sent an unparalleled number of medical personnel to fight the Ebola outbreak in West Africa, the Wall Street Journal reported in 2014.
When Ebola spread through West Africa in 2014, Cuba announced that it would send more than 460 doctors and nurses to West Africa. The epidemic ultimately killed 11,310 people, more than any previous outbreak, according to the U.S. Centers for Disease Control and Prevention.
Ultimately Cuba deployed approximately 265 medical personnel to Sierra Leone, Guinea and Liberia, according to the World Health Organization.
For comparison's sake, in November 2014, President Obama promised just 65 health professionals, supported by 4,000 U.S. troops. (WHO said it's difficult to track actual personnel deployed from the U.S. because they weren't a unified group like the Cubans were. Americans may have volunteered with nongovernmental organizations, for example.)
"[Cuba] has become something like the world's first responder to international crises in recent years," Jon Lee Anderson wrote in The New Yorker in 2014. Indeed, Cuba's 50,000 roving medical professionals stationed in more than 60 countries are often the first foreign health workers at catastrophes around the world. Cuban doctors, for example cared for almost 40 percent of victims during Haiti's devastating 2010 earthquake, according to The Guardian. The deployments are the result of a longtime Cuban program to send health care workers abroad as a way to boost its image and to trade services for goods for the embargoed island.
The Cuban medical response is built on a larger culture of population health. Cuban doctors practice prevention-oriented primary care and are responsible for improving the overall health of their patient populations. Cuba also has one of the best doctor-to-population ratios in the world, meaning the country spends far less money per person on health care costs than does the United States, but it boasts a better child mortality rate and similar life expectancy.
"Unlike students trained in the U.S. or Western Europe, Cuban students are trained to improve population health status," Dr. C. William Keck, professor emeritus at Northeast Ohio Medical University, previously told The Huffington Post.
"We certainly aren't here. When I went to medical school, I was taught to do battle with disease one patient at a time. You dealt with what came in the door. You didn't focus much on the community. It's a much different approach," said Keck, who is a member of the Medical Education Cooperation with Cuba, a nonprofit that promotes U.S.-Cuba health collaborations.
That dedication to community health extends beyond Cuba's borders.
"We know what can happen. We know we're going to a hostile environment," Cuban doctor Leonardo Fernandez told Reuters before he left to fight Ebola in West Africa in 2014.
"But it is our duty. That's how we've been educated. This little bit that we have, when people need it, we are capable of sharing. It's a basic concept."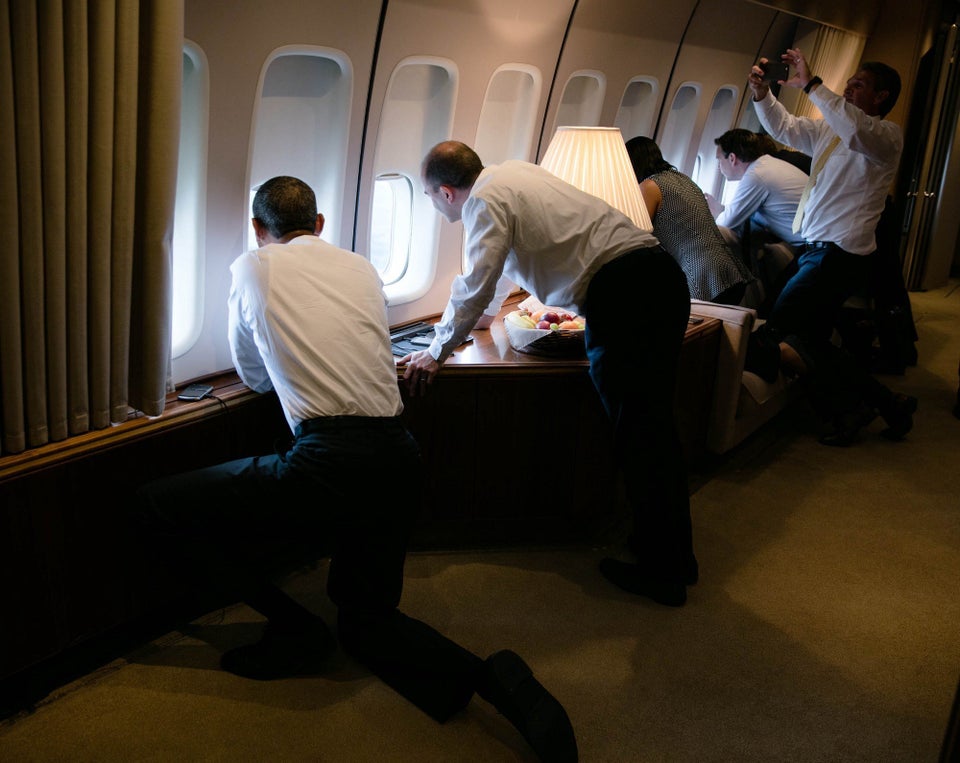 White House Photographers Document Obamas In Cuba