 When Rey Ordóñez defected from Cuba in 1993, he became only the second baseball player to leave a club on his native island and try to make it in Major League Baseball. Throughout the following decades, Ordóñez traveled across America playing for the New York Mets, the Tampa Bay Devil Rays and the Chicago Cubs, but never made it back to Cuba because U.S. laws banned his return. This week, Ordóñez took advantage of the Cuba travel policy enacted in January and finally returned to Havana, where he was given a hero's welcome.
An AP reporter found Ordóñez hanging out in a hotel in downtown Havana, taking pictures with his fans and generally having a good time. The shortstop expressed his joy on returning to his homeland and his shock at his star power, saying "It surprised me because I've been gone twenty years and, really, I didn't play much in Cuba."
Ordóñez owes his trip to a change in Cuba's migration law. He traveled on a Cuban passport after an 8-year restriction on his return for illegally defecting expired.
If there is a rebuttal to the argument against Cuba travel -- made by folks like Marco Rubio -- it is surely the photos of Ordóñez seeing his birthplace and family again through new eyes.
CORRECTION: The original story stated Ordonez was able to return to Cuba thanks to the Obama policy initiative allowing so-called People-to-People trips. This was inaccurate.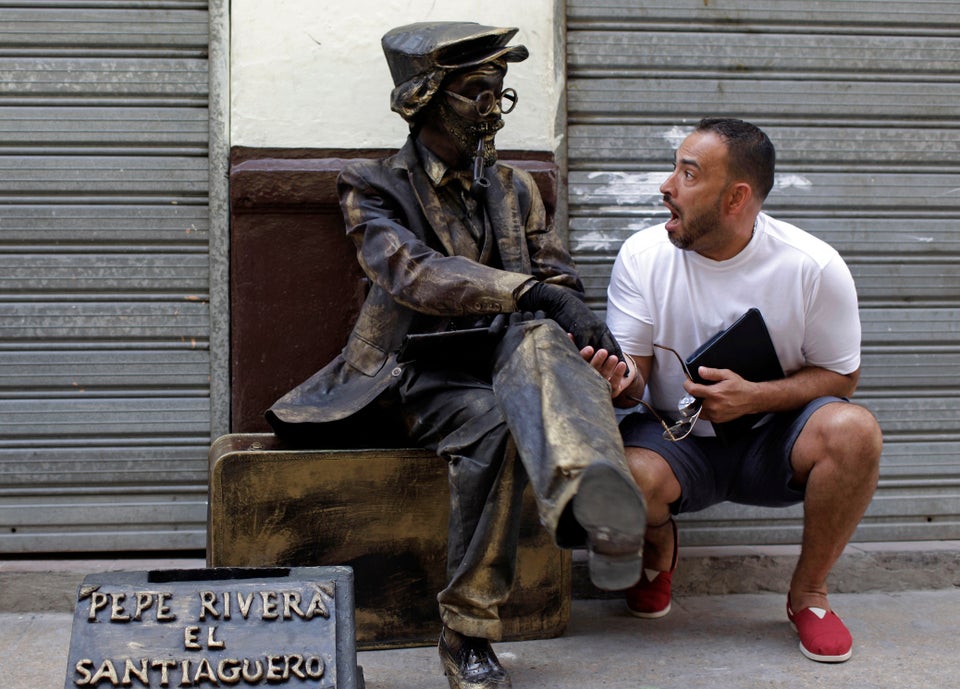 Rey Ordonez Returns To Cuba