The Cuban government confirmed Castro's death at age 90 on Friday evening. Within hours, dozens of Cuban-Americans had filled the streets of South Florida.
"The tyrant has died!," someone can be heard yelling in a Facebook live stream by Miami-based Argentine TV personality Javier Ceriani. Gathering in front of Little Havana's landmark Versailles Restaurant, many chanted "freedom!" as others waved Cuban flags or banged pots and pans with glee.
Carlos Lopez, 40, told the Miami Herald he brought his 12-year-old daughter to be a part of a historic moment.
"We are not celebrating one man's death, but the death of an ideology," Lopez told the newspaper. "We are celebrating that little piece of liberty we got back today."
Singing and dancing also abound as Cuban-Americans and other Miami residents continued to flood the streets after midnight. Some people in the crowd even popped champagne.
It was an emotionally charged night for many. Abraham Quintero was in tears when he spoke to the Miami Herald. "I wish my dad was here to see this," the 27-year-old told the newspaper.
Raúl Castro, who officially took over as President from his brother in 2008, announced the former leader's death on Friday. The revolutionary's remains will be cremated.
Take a look at more photos from the celebration below.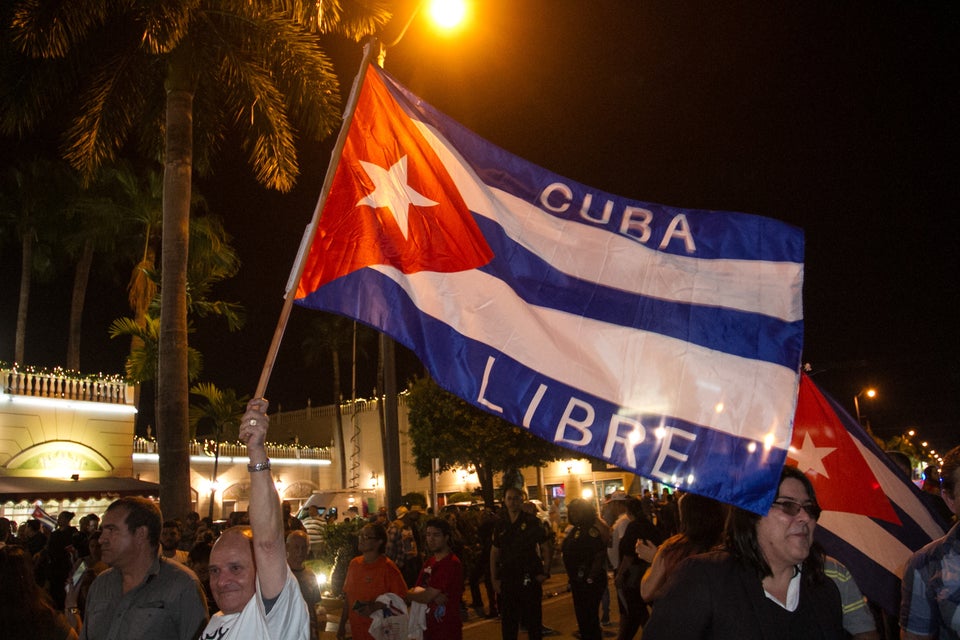 Cuban-Americans Celebrate Fidel Castro's Death In Miami's Little Havana
Popular in the Community