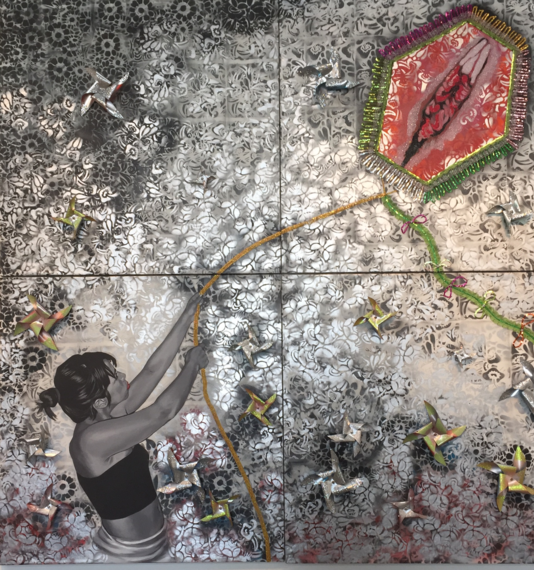 The largest and most comprehensive exhibit of Cuban art ever presented on the West Coast holds its gala opening this Saturday and Sunday at Arena 1 Gallery in at the Santa Monica Airport for the start a 5-week run.
MADE IN CUBA!/HECHO EN CUBA! Recycling Memory and Culture is an audacious pop-up show of more than 70 mixed media works by some of Cuba's leading artists.
According the curator Sandra Levinson, the generation of Cuban artists presented in MADE IN CUBA! "is the most educated, most worldly, and probably most recognized ever. In Cuba, they are superstars."
And even superstars seem to recognize it. Last year, Will Smith and Jada Pinkett Smith showed up at the Havana studio Kadir Lopez, one of the artists represented in MADE IN CUBA!, and bought a piece entitled "Coca Cola-Galiano," an 8' x 4' Coke sign on which Lopez superimposed a 1950s photo of a bustling Havana street. The work is typical of Lopez approach, which often repurposes porcelain-lacquered advertising signs, overlaid with photos of historical and current events, creating a rich meditation on time. Six other works by Kadir will be on display and for sale at the exhibition.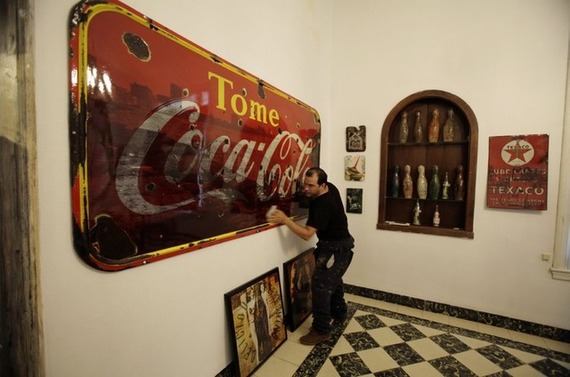 Indeed Kadir's approach is representative of many of the artists, who often incorporate recycled and found materials into their work. As internationally renowned Cuban Artist Roberto Diago, several of whose pieces appear in the exhibition, said,
"We didn't have the materials you need to paint like we were taught in school, during the economic crisis, so we had to adapt our art to what we could find. Now I can afford to buy good paper and oil paints, but that no longer interests me. The symbolic weight of my materials has become a characteristic of my work. There are recurring symbols in my work, and in this way it's a bit like jazz. It's like walking slowly, step by step, through the bush."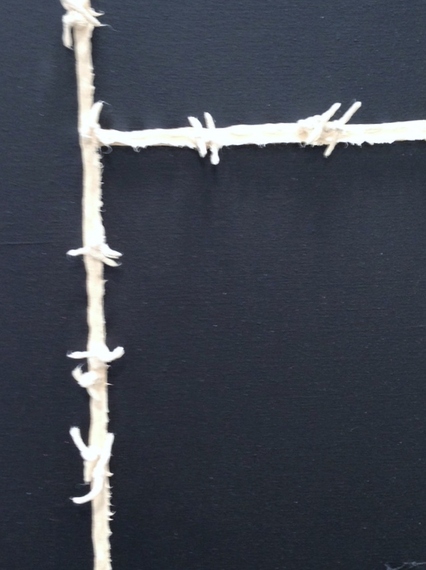 As I wrote in the Huffington Post, after visiting the Havana Biennial last spring,
Cuban artists are creating some of the most exciting and innovative contemporary art in the world. The best Cuban art can stack up against the best contemporary art being creating in New York, Paris, London or other world art centers, while still maintaining an essential Cuban spirit.
In addition to Kadir Lopez and Roberto Diago, other leading artists represented in MADE IN CUBA! include
Contemporary photographer Ernesto Javier who incorporates LED lights into impressionistic photography: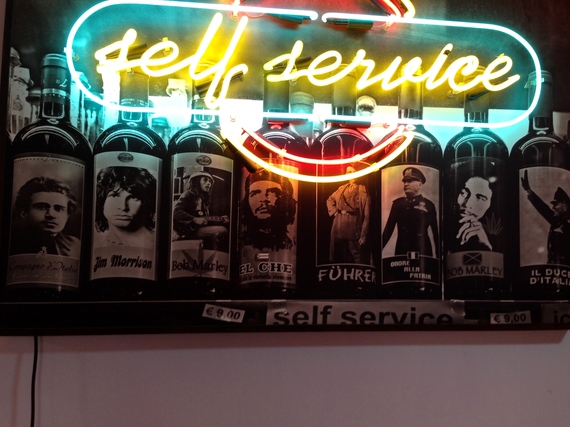 Ernesto Rancano uses a highly personal visual language system of signs and meaning: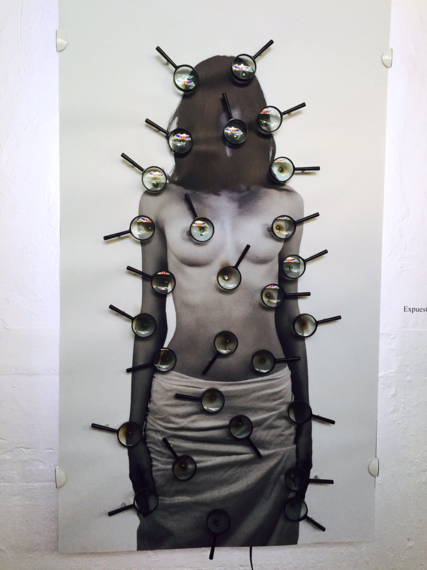 Also included is Manuel Mendive, who work appears in museums and collections around the globe and is one of the most important living Cuban artists. A practitioner of the Afro-Cuban Santeria religion, Mendive's work incorporates humans, animals and spirit-like figures. NYU Fine Arts professor Edward Sullivan calls Mendive's work "daring, rebellious, unconventional and brave."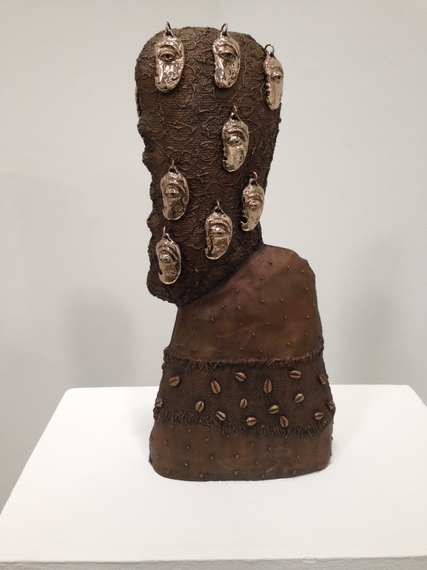 Other prominent Cuban artists exhibiting include Abel Barroso, Alberto Casado Sandra Ceballos, Choco (Eduardo Roca), Aimee Garcia, Alberto Lescay, Joel Jover, Alfredo Manzo, William Perez and Adrian Rumbaut, and younger emerging artists such as Dagoberto Driggs Dumois, Hector Frank, Marlys Fuego, and Carolos Cesar Roman.
Buy art because you love it. But for collectors, Cuban art is also a great investment. Howard Farber, who probably owns the most valuable collection of contemporary Cuban art in North America thinks prices are ridiculously low, adding,
If you look at prices of American contemporary art, you could have a great Cuban collection for what you would pay in sales tax in the U.S. for comparable work.
And for early buyers, prices are only likely to increase.
Visitors to MADE IN CUBA! will have an opportunity to see some rare, high quality art that's hard to see elsewhere without traveling to Cuba.
Discover the Cuban Picasso or Basquiat before the rest of the world does.
MADE IN CUBA!/ECHO EN CUBA!
October 17-November 21, 2015, Wednesday-Saturday 12-6 PM and by appointment
Arena 1 Gallery/Santa Monica Art Studios
3026 Airport Ave.
Santa Monica, CA 90405
Tel: 310-397-7449
OPENING RECEPTION:
Saturday, Oct. 17, 6-9 PM
SPECIAL OPEN HOUSE
Sunday, Oct. 18, 12-6 PM
Calling all HuffPost superfans!
Sign up for membership to become a founding member and help shape HuffPost's next chapter