As a local here in Miami, and a son whose parents are from Cuban origins, the Cuban life is a big part of me. Whether it be the music, the lifestyle, playing dominoes, or the food, I feel as if my life here in Miami is a mini version of what Cuba used to be.
Cubans have many different signature dishes, but one of my favorites is the Cuban Frita. In America, the typical hamburger contains beef, but a Frita is a mix of beef and pork (and at times chorizo), and my favorite place to get one of these delicious burgers is none other than El Rey de las Fritas.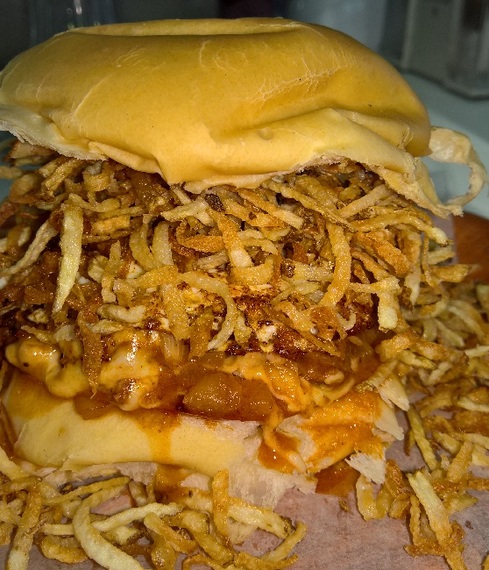 Deep below that pile of delicious shoe string fries lies the ingredients that make this the Dulce Frita (Sweet Frita). From top to bottom, this Frita contains caramelized onions, shoestring fries, maduros (sweet plantains), cheese, and the Frita patty. The maduros is what makes this Frita sweet, and gives this Frita an amazing combination of sweet and salty taste. They also have a Frita that instead of maduros, the put a fried egg in it and they call that masterpiece the Frita A Caballo. I ate one of those in my sitting, but they're so good, my camera phone did not make it out in time to take a picture of that Frita, I ate the entire freaking thing before I could snap a picture.
There are many traditional Cuban ways to wash down this my, but my preffered method is with batidos (milkshakes) of Mango, Mamey, or Trigo (puffed wheat, trust me this thing is good). This afternoon, I went with the batido de mamey, and oh what a batido! My favorite batidos are the ones that I taste the fruit, they're nice and creamy, and the sweetness isn't overpowering and these guys nail that too!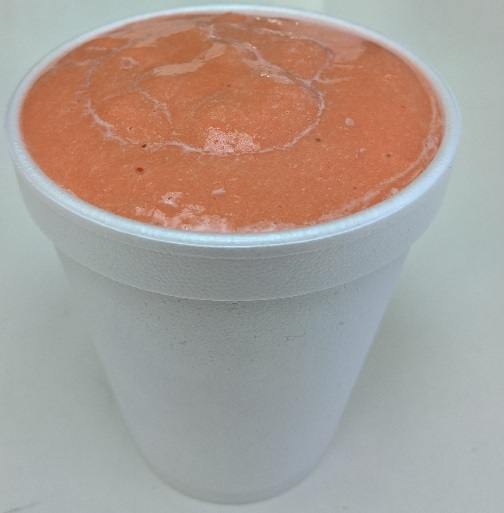 This batido checked off all the boxes of a spectacular batido, and I can not wait to return to have another round.