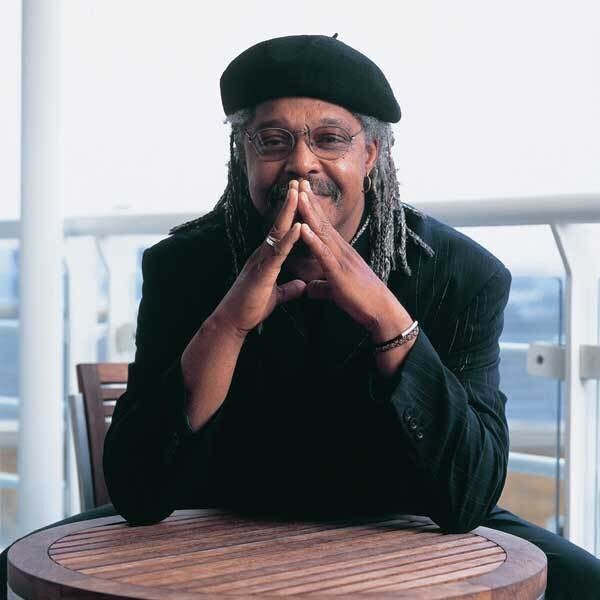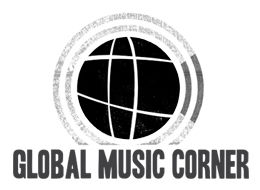 This is HuffPost World's regular feature that highlights interesting musicians and musical trends around the world. Know of a great musician doing ground-breaking work outside the United States? Send us your ideas for bands to profile or up-and-coming musicians to follow. Please fill out this survey form.
As President Obama begins a new, more diplomatic chapter in American foreign policy with plans to talk to troublesome regimes in Iran and Syria, pundits are keeping busy speculating on how the President will handle the fifty-year old family feud with nearby Cuba, one of the touchiest subjects in American politics. Cubans in Havana and Miami alike are watching for signs of a thaw in the months to come.
One such sign perhaps came in February, March, and April of this year, as Cuban music guru Juan de Marcos led his Afro-Cuban All-Stars on a breakneck tour through 18 U.S. states, playing vintage Cuban sounds and setting bodies into motion from college auditoriums to hallowed city concert halls. The All-Stars were the first Cuban band to perform in the United States in six years, since George W. Bush tightened the U.S. embargo of the communist island nation, further restricting travel for Cuban-Americans and cutting off the issue of artistic visas for Cuban performers. Other cultural exchanges, such as study abroad programs in Havana, were canceled as well.
Before the 1959 Cuban Revolution turned the island into a Cold War battleground, there a rich musical relationship between the U.S. and Cuba. Cuban musicians absorbed ideas from jazz and swing, and Cuban mambo was at the top of American pop charts.
The Afro-Cuban All Stars are a nod to that time. More of a collective than a band, they are made up of a revolving cast of virtuosos and dedicated to reproducing the blaring big-band sound of son montuno and guarija from 1950s, often considered the Golden Age of Cuban music, when listeners from Paris to Tokyo waited for the newest cuts out of Havana.
Their leader, Juan de Marcos Gonzales, is an impressive figure in Cuba's roots music renaissance. Beginning in 1976, he led Sierra Maestra, one of the first bands of his generation to play old-school Cuban music. However, De Marcos is best known for being the mastermind behind the Buena Vista Social Club sessions, which united veteran musicians of the older generation and propelled Cuban music once again into the international spotlight with the biggest selling record in the island's history.
On stage with the Afro-Cuban All Stars at New York City's Town Hall, De Marcos is at ease and enjoying himself, effortlessly conducting a sea of brass and percussion while keeping time on guiro, or wooden scraper. With a head full of grey dreadlocks tucked behind a black beret, he presents another image of Latin bandleader far from the smoldering hair gel-heavy look long adorned by the salsa romantica stars that have dominated Latin pop in recent decades. more Paris Left Bank than Copacabana.
"Guys who make it through our conservatories have a really high intellectual consciousness," says Marcos, who has a degree in hydraulic engineering and designs in a few damns in Eastern Cuba on top of his music training. Although the Cuban economy has steadily unraveled since the fall of the Soviet Bloc, its famed education system continues to be the finest in Latin America. "Cuban conservatories are the highest class. We had the Russian style of teaching, symphonic. The level of playing is really high - you can find guys 17 years-old who are on the level of the great players of the world, they just don't have anywhere to play."
Cuban has long been a sort of mecca of Latin American music, the holy homeland of rhythms that were later exported around the continent. In the 19th century, the homegrown habanera was the sound of the Spanish Americas. More recently, Cuban styled interpreted by largely Puerto Rican bands in New York gave birth to salsa, the pan-Latin pop style par excellence.
"Cuba is at the center of Latin American music because the spirit of Africa is absolutely alive here," says De Marcos, who points a rich mixture of different African and European cultures that came together on the island. "All of these guys got together and there was a kind of magic, a syncretism. Cuba is country with 12 million people and over 100 different styles of popular music. The diversity is amazing."
According to De Marcos, roots music in Cuba was disappearing in the early 1990s until the success of the Buena Vista Social Club restored a sense of pride in Cuba's musical heritage. "In musical terms, its nothing outstanding, it's the same music we've always played," says De Marcos. "There have been hundreds of albums at the same quality or better. But Buena Vista came out in the right moment."
With American blues guitarist Ry Cooder as one of the musicians and producers on the album, Buena Vista was a rare and very public moment of cooperation between Cubans and Americans, breaking the taboo between them. De Marcos believes this was part of the album's appeal. "But I think, what made the Buena Vista," says Marcos, "was the touch of the hand of God. It was something unbelievable."
Buena Vista was one of the first ways that Americans began to re-encounter Cuban culture. Following the album's tremendous success in 1997, De Marcos toured in the U.S. as both director of the Afro-Cuban All-Stars and the Buena Vista Social Club, regularly packing houses until he new Bush rules brought the new era of Cuban-American cultural exchange to a screeching halt.
With new leadership in both Washington and Havana, The All-Stars' 2009 tour comes at a time of optimism for improved relations between the two nations, though with Bush's visa restrictions still in place during the tour, De Marcos had to assemble a band entirely out of Cuban musicians who hold non-Cuban passports.
On April 14, just days after the end of the All-Star's tour, President Obama issued an order that loosened policy on Cuba, allowing Cuban-Americans to travel as often as they want between the U.S. and Cuba and lifting restrictions on remittances and gifts sent to the island. During the 2008 presidential campaign, Obama thwarted conventional wisdom by showing that it was possible to win Florida's electoral votes without taking a strong anti-Castro stance to appease conservative Cuban exiles. Many expect further reforms as his term progresses.
"I think the new president is a great guy, really smart, and he's going to fix all this bullshit," says De Marcos. "Step by step, he has to get approval from Congress, but in the end I think he is going to end the embargo, and America and Cuba can come to a normal relationship, of mutual respect." He points out that after 50 years of embargo, Castro remains in power. Many people suffered as a consequence, yet the embargo never produced enough pressure to force the regime out of power.
"Of course, Cuba will change too, it must change, because we really can't continue under the conditions that we are in right now," says De Marcos. "But I think the music is going to keep alive. My biggest concern is that after certain economic changes in Cuba, that the music will turn too commercial. But I think we have the power to keep the roots. I am confident in that." De Marcos envisions a Cuba opened up to free enterprise, with a high tax burden and Scandinavian-style socialism, but where you can still get find a son montuno dance party in the street. With Cuban education and talent, he believes Cuba can become the Singapore of the Americas.
"My hope is that the change should go step by step," says De Marcos, "because a drastic change could be a nightmare. And it will change. I don't think I'm going to see it, but maybe my granddaughter will."
Related
Popular in the Community