NUEVO LAREDO, Mexico ― Yuri Rodríguez had his paperwork filled out, his fingerprints scanned and a preliminary interview with immigration officials completed. The only thing left to do was to wait in line until he and another group of Cubans were allowed to enter the United States under a five-decade-old policy that gave preferential treatment to migrants from the communist island.
"When I tried crossing yesterday morning, the law still applied," Rodríguez, 41, told HuffPost. "Everything was ready."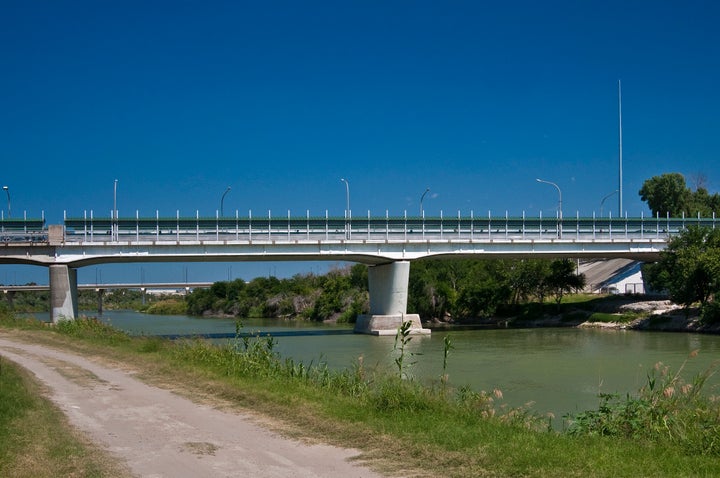 The officials assured Rodríguez that everyone in line would make it through. But the line barely moved. And by 9 p.m., U.S. authorities at the border said no more Cubans would be allowed to cross.
Last year, some 36,000 Cubans without visas crossed into the U.S. through Laredo in southern Texas, according to Customs and Border Protection. Many simply walked across the pedestrian bridge from Mexico and presented themselves at Laredo's legal port of entry.
Under a unique policy stemming from the 1966 Cuban Adjustment Act, Cubans were generally paroled into the U.S., even without papers, and were then allowed to apply for U.S. residency with a short path to American citizenship.
Obama's 11th-hour policy change put an end to that, leaving an unknown number of Cubans caught in transit. Few countries allow Cubans to enter on tourist visas, so many migrants travel by air to the South American country of Guyana, and then work their way toward the U.S. by land. Others try their luck reaching the U.S. by sea, knowing they risk their lives and will be returned if caught ― the "wet foot" part of the now-abandoned wet foot-dry foot policy.
On Friday, dozens of dejected Cubans lingered at the bridge entrance, unsure where to go with their plans dashed by Obama's surprise announcement.
Cubans once migrated to the U.S. seeking freedom from political persecution. But some have always come to the U.S. to seek a better economic future. And as the U.S. relationship with the island has changed and the Cuban economy has soured, an improved standard of living has become perhaps the biggest reason.
Both the Obama administration and many exile-generation Cuban-Americans have criticized the old policy as antiquated. The Cuban government has long urged the U.S. to end wet foot-dry foot, arguing it encourages Cubans to risk their lives.
But those stuck in limbo described a tangle of political and economic reasons for leaving ― not unlike other Latin American migrants ― and said they feared retaliation if forced to return.
Ernesto Vázquez, 33, left Cuba two months ago with his girlfriend. They flew to Guyana, then traveled by land to Brazil, then onward through the isthmus of Panama, through Central America, and into Mexico. Along the way, they spent thousands of dollars on planes, buses and "coyotes" ― the Spanish slang for human smugglers.
They reached Nuevo Laredo one day too late.
"We'll have to see what happens," Vázquez told HuffPost. "This dream is dead."
If crossing the U.S. border now seems impossible, going back to Cuba isn't an easy option, either. Vázquez said returning Cubans have trouble getting work and face "constant persecution." Communist Party officials, who still control most of the island's economy, would view him as a "gusano," or "worm" ― a derogatory term for Cubans who flee to the U.S., he said.
"Once you leave, and you return as a deportee, they treat you as if you were their enemy," Ernesto's girlfriend Lilian said.
Michael Bustamante, a professor at Florida International University who studies Cuba, said Cubans who leave have in the past had problems reinserting themselves into life on the island. But he said he doubted the Cuban government would demonize today's repatriated migrants the way they did to the exile generation.
"Might there be unofficial obstacles that one faces having that status? Perhaps," Bustamante said. "I don't see a scarlet letter in a political sense that people will wear."
Bustamante said economics and politics have always played intertwined roles in prompting Cubans to leave. "Even if you look back to the 1960s ― yes, people were leaving for political reasons," Bustamante said. "But they were also leaving because they might have lost a business, they might have lost their bottom lines. Even back then, the motives have always been blurred."
Some of the stranded Cubans said they'd stay in town for a few days, holding out a flicker of hope that the incoming president would undo Obama's change next week.
"There's nothing to do but hope that Trump reverses this," Yoandris Pardo, 36, told HuffPost.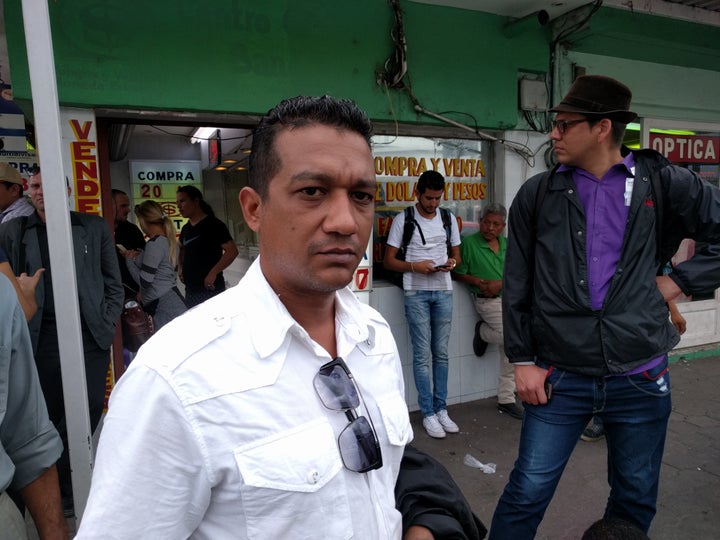 Pardo had spent the last two months in Mexico City, helping organize conferences as part of a cultural exchange. When his job duties ended, he hoped to apply for asylum. He said that he didn't have documentation showing that he'd been persecuted politically, but that most everyday Cubans who opposed the Castro government felt afraid to do so publicly.
"We've always been accepted by the American government," Pardo said.
One couple ― a Venezuelan and a Cuban ― had traveled from Chile, where they'd lived for the last few years. But, having fled what they viewed as dysfunctional and tyrannical socialist governments, they grew anxious about the rising power of left-wing parties in Chile. They sold their house, quit their jobs, flew to Mexico City and took a 20-hour bus ride to Nuevo Laredo.
Friday morning, they stopped for breakfast on their way to the border crossing. They were shocked to hear the TV news report that U.S. immigration authorities were refusing Cubans.
The couple ― who declined to be identified by name, citing fears of botching their immigration cases if they attempted to cross ― stood paralyzed for more than hour with their suitcases in the Plaza Juárez, just steps from the bridge. They repeatedly reviewed their options, always reaching the same conclusion: Trying to step across the border wasn't worth it.
Finally, they walked to the bridge with a Mexican relative to ask. In front of the turnstiles, a Mexican security official told them that if they tried to cross, they'd be turned away or taken into custody. "I'm not crossing just to be detained," the Cuban man said.
So the man and woman turned around, and headed to the relative's house in Torreón, unsure for the moment which country was home.
Popular in the Community