Answer Cuba's call and feed your soul with a combo plate of small town life, tropical waters, rural farmland and city living!
Cojimar – Small Town Life
So, there I was… gazing over the rusted railing, at the timeless beauty of Cojimar, Cuba. The sun's intensity calmed as it met the cool of the water and youngsters dove off the cliff to bathe in that majesty. Just a 15-minute taxi ride from the loud hustle and bustle of downtown "La'bana" (Havana), were the quiet whispers of Hemingway's ghost. They massaged my ear as I fell deeper and deeper in love with the natural beauty that surrounded me. This was, after all, where the Pulitzer Prize winner chose to set The Old Man and the Sea – a small fishing village on the north coast of Cuba. With good reason, too. The small town's charm is surpassed only by its picturesque scenery. It hosted my 10-day stay at a bed and breakfast that was clean, spacious and much more reasonably priced than the accommodations of Central Havana. Sure, transportation in and out of the town is no easy chore, but for $50-$80/day (depending on the size of your group) you can hire a driver/guide to chauffeur you around, making "renting" in Cojimar a nice way to get both an adventure and a retreat. The town is also home to my favorite restaurant in all of Cuba, Casa Las Brisas – noncommercial, well-priced and undoubtedly some of the tastiest food on the island.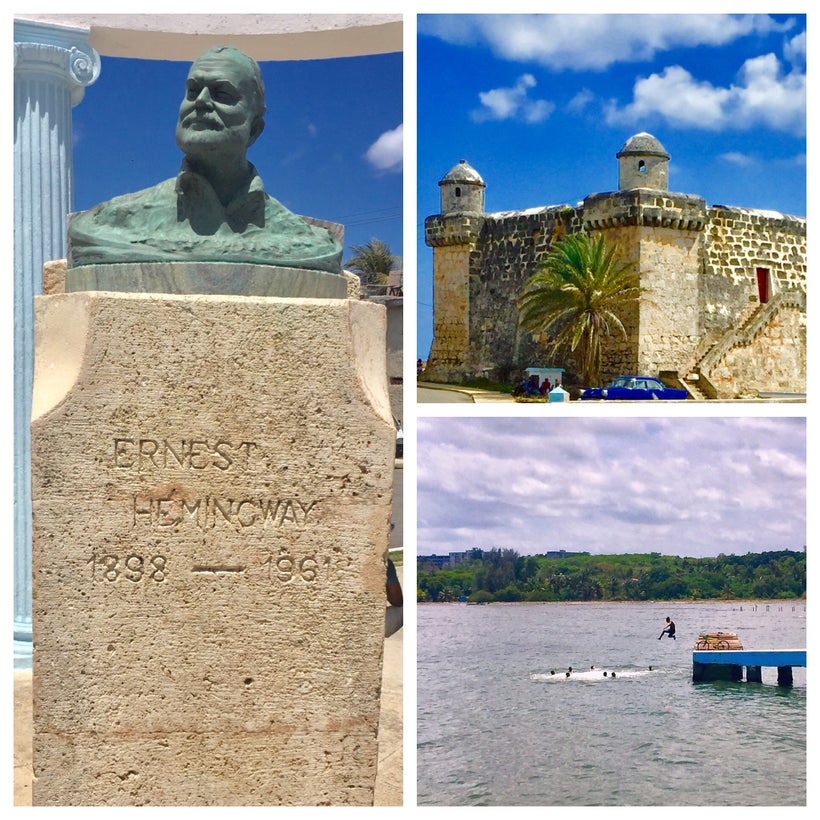 Varadero – Tropical Waters
On a day trip taken in one of those very "chauffeured taxis," we visited Varadero. Situated on the Hicacos Peninsula, some two hours from Havana, we found the clearest and warmest beaches that I have ever seen. The shallow waters seemed to go on forever. The skyline was breathtaking. The waves were calm and the sand was fine and pale. It was certainly worth the drive over. While there are few, if any, public points of access to this resort town's marvelous beaches, most hotels provide day passes to tourists stopping in. Though you will want to spend most of your time here lying in the sun, it's worth a stop over to "Cueva de Ambrosio." The natural cave houses many families of beautiful bats as well as pre-Columbian, aboriginal, Taino rock drawings. This was, perhaps, one of my favorite encounters.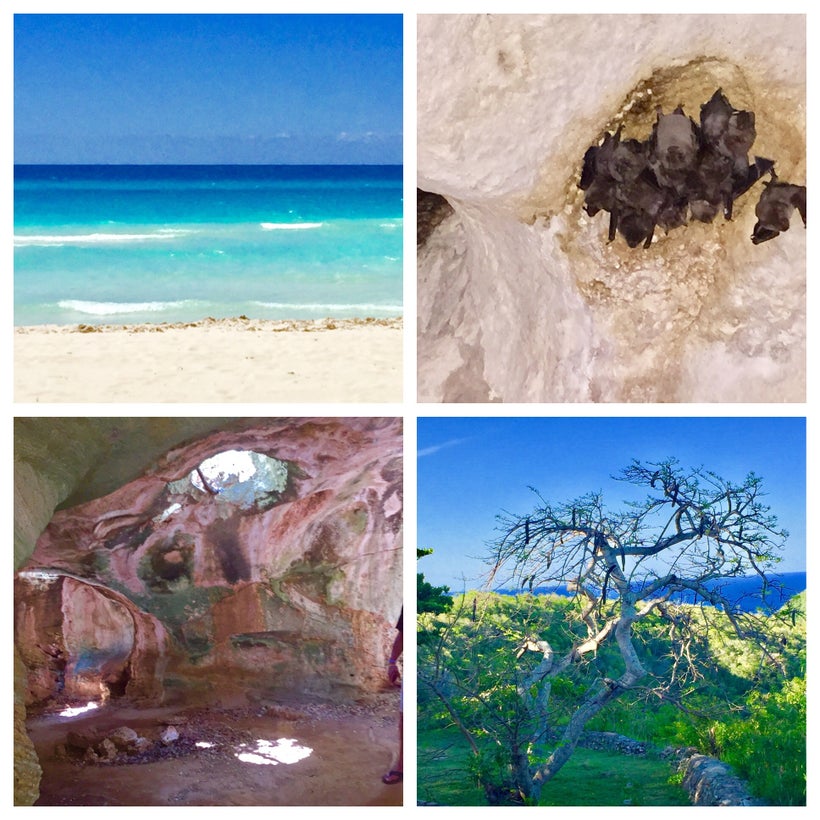 Another day trip, led us out to the cigar farms of Viñales. Also a few hours from Central Havana, located in the province of Pinar Del Rio, is this agricultural town. Its economy revolves around crops of fruit, vegetables, coffee and tobacco, all grown the "old-school" way. Animal traction is still used to cultivate and harvest the land because mechanical methods lower the quality of tobacco. That explains the elderly "Campesino" (farmworker) we saw being led through the field by oxen. It certainly informed the pride in the eyes of the plantation owner/worker who made us a cigar from scratch. He walked us through the incredibly long and laborious process that is his vocation. Then, he smoked his piece of art as he helped us understand how the tedious and largely commercial last steps, take the cigars out of his hands right before they are priced high and sold for a profit that he never sees. Still, while the politics and economics of the conversation were disappointing, the exquisiteness of the valley's greenery and dramatic hills were awe-inspiring. The rural spirit and country feel will transport your mind.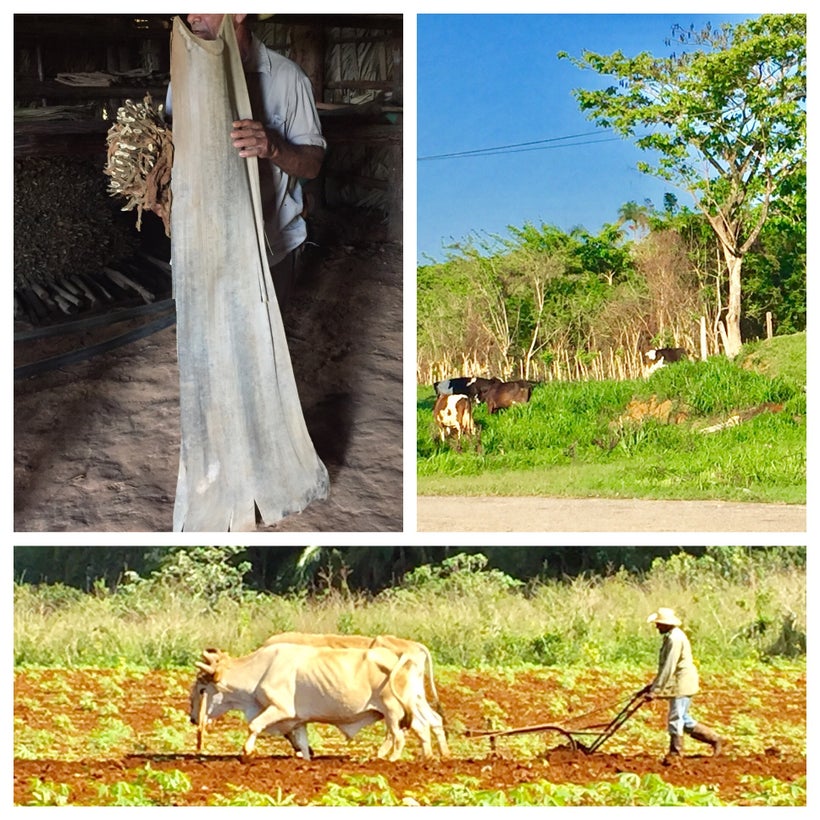 Old Havana – City Living!
We, of course, also spent time touring the sites of "Habana Vieja" (Old Havana) – the cathedrals and fortresses, plazas and museums, all rich with history and culture. You can find walking tour itineraries, timelines and relevant facts, using any basic internet search. So, we were well-prepared with our lists of where to go and what to look for. What we were not prepared for, was the emotional impact of what we would see. Many of the buildings are dilapidated. What were once architectural triumphs appeared neglected and gloomy. Tenements in the area are shared by many who admittedly don't have much and store prices are comparable to what we see in major U.S. cities. There is a great deal of government subsidy but the truth is that many of the Cuban people that we spoke to, were astutely aware of what they lack and wished for more. When they saw we were Latinos who spoke Spanish, they dropped the performance that so many of them put on in the name of an economy rebuilding their hospitality brand. They spoke to us of the inaccessibility of the many consumer options that they hear exist and of their desires to make more and live better. I had seen so many television specials about how happy the people of Cuba were, that their earnest disclosure took me a bit by surprise.
Oh, how we love to romanticize poverty and tell tales of the good humble folks who do so much with so little. They are certainly a people proud of their heritage, who make lemonade out of lemons. But make no mistake, they are clear on just how sour those lemons are and just how much work that lemonade takes.
Still, even with the congestion, of this inner-city and the shocking abandon that characterized its care, it was impossible to ignore the magnificence of such intriguing and important historical monuments. It was also impossible not to feel moved by the creativity, talent and warmth of its people. Perhaps my favorite attraction downtown, was "Callejon de Hamel". Its profound presentation of Afro-Cuban culture, stamped my heart with a feeling of "yessss!"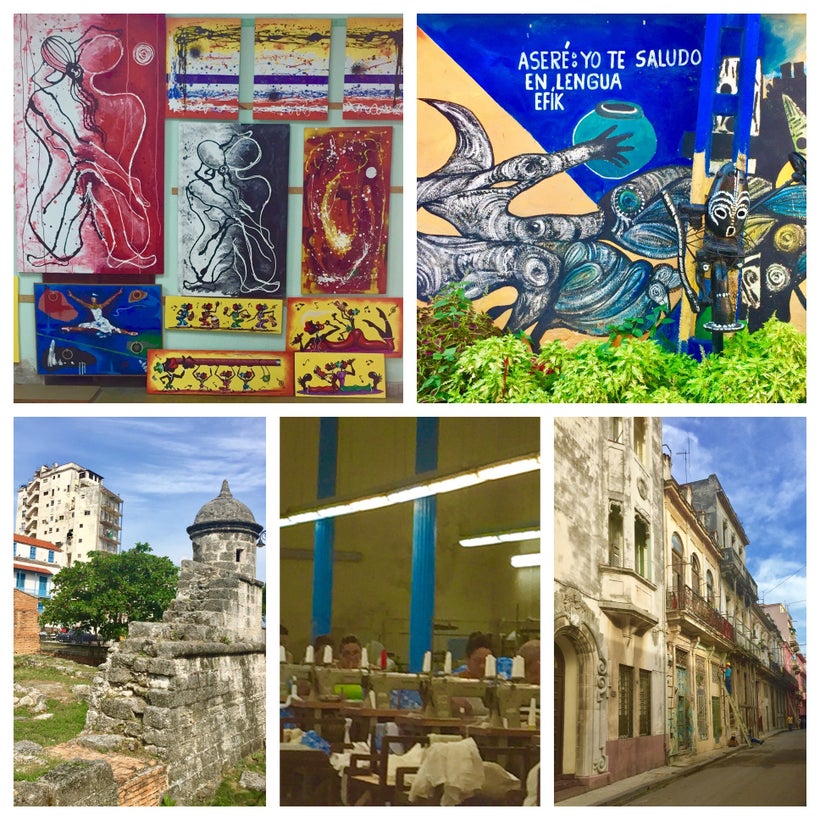 If you're thinking of vacationing in Cuba, here are some other things to consider:
-1. WIFI is difficult, requiring the purchase of a card. You then enter the card code into your device, but can still only log on in certain WIFI access locations, (ex: specific parks, particular hotels, etc.) I was off WIFI for the entire 10 days of my trip, which was actually incredibly relaxing once I worked through my initial anxiety.
-2. Transportation is not easy to secure outside of the downtown area. However, once we hired a driver to tour us all day, each day, the trip got much more fun.
-3. It could be difficult to get certain foods or drinks that you might not have thought to be problematic. It depends on the current state of markets and restaurants in the area who depend on the current state of exports and imports to the island. For instance, we had a hard time getting milk for coffee and tea each morning.
+1. Getting there is easy. We traveled Jet Blue and purchased a visa at the airport for $50, on the date of travel, for the purpose of Education: People-to-People contact. U.S. relations with Cuba are due to change so it is worth looking into current policies and restrictions before planning your trip. Still, ours was easy-breezy.
+2. The climate is lovely. We traveled in May and enjoyed weather in the 80s every day, with only a few occasions of short-lasting rain in the evening. The humidity was moderate and the sun was intense but not scorching.
+3. The landscape is to die for… Everything about the natural scenery makes you warm inside. Were you not surrounded by white sand, clear-water beaches, then you were surely in the company of mountains and hills which collaged shades of lime, jade and olive greens.
+4. The people were, by and large, the island's best feature. Their sense of humor, inviting demeanor, interesting stories and helpful way, made our time there informative, exciting and tranquil.
It was truly a trip to remember.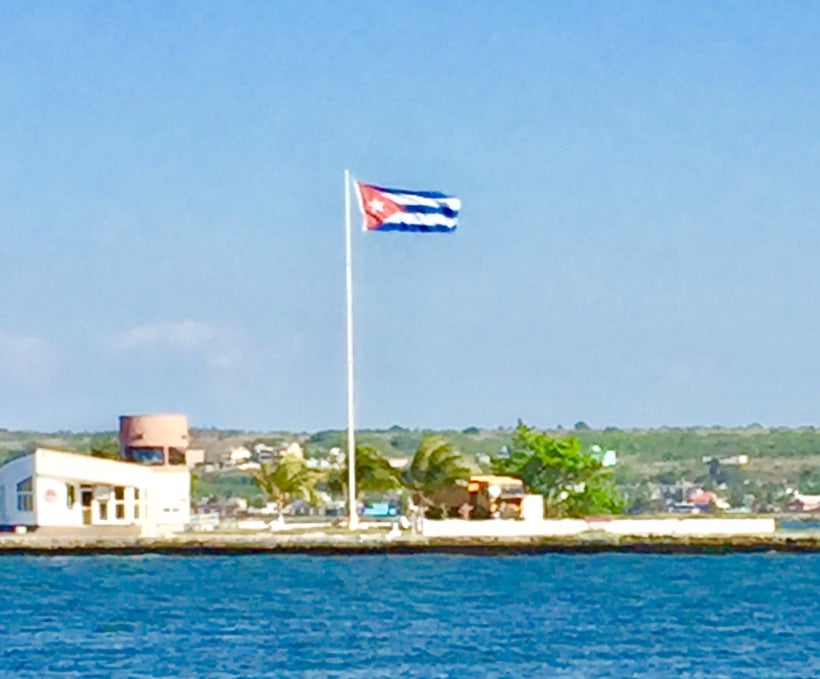 Calling all HuffPost superfans!
Sign up for membership to become a founding member and help shape HuffPost's next chapter
This post was published on the now-closed HuffPost Contributor platform. Contributors control their own work and posted freely to our site. If you need to flag this entry as abusive,
send us an email
.