An adult Chicago Cubs fan took finders-keepers liberties at Sunday's game at Wrigley Field, appearing to steal a foul ball intended for a child.
Cubs first base coach Will Venable tossed a foul ball at the boy during the Cubs-Cardinals game. But the ball dropped under the lad. A fan in the next row snatched it and had a laugh with two companions.
Chicago's "Sports Talk Live" host David Kaplan later tweeted that the Cubs told him the man who snagged the ball actually had helped the boy get a ball earlier, and fans sitting next to him said he gave this ball to another child. "Guy is A-OK so let it go people," Kaplan wrote.
But the Cubs' organization made sure to look out for the little guy.
The team tweeted a photo of the boy with two baseballs, including one signed by All-Star second baseman Javy Baez. That "should take care of it," the team wrote.
May you never run afoul of the Ozzy Man.
This story has been updated to include additional details from fans seated next to the man.
Before You Go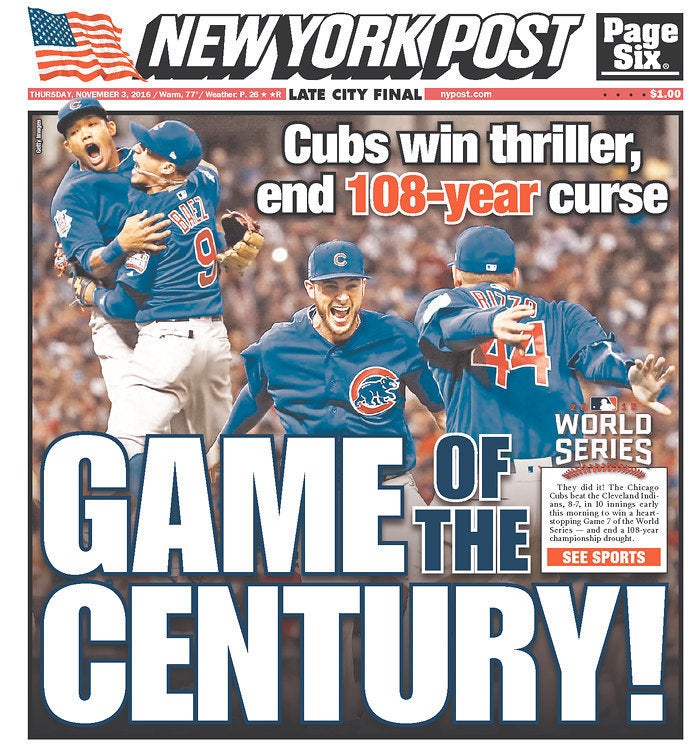 U.S. Front Pages After Chicago Cubs World Series Win
Popular in the Community