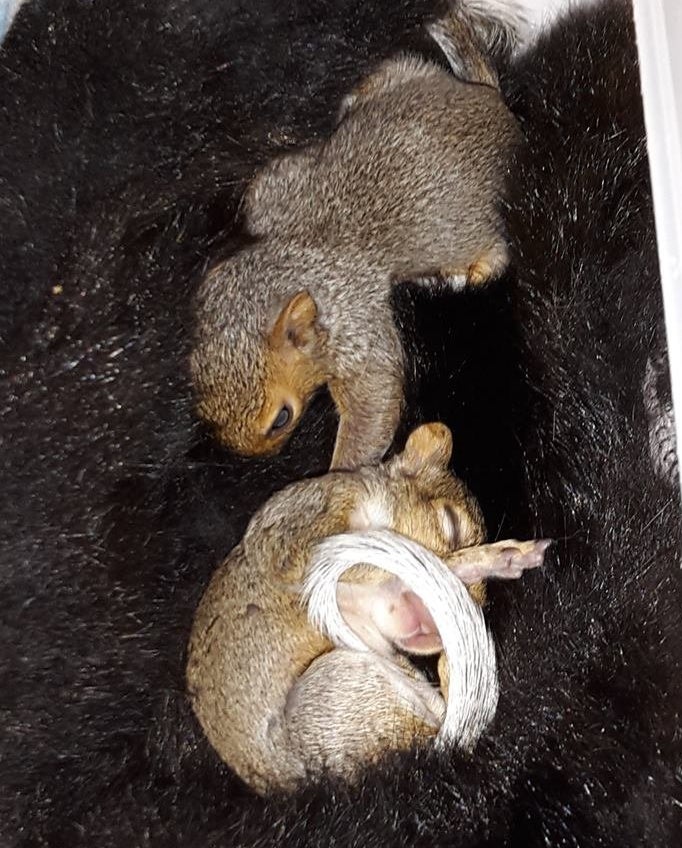 Keeping your old fur coats hidden away in the back of a closet isn't helping anyone.
Sending them to a nonprofit in Minnesota that'll strip these garments of their buttons and zippers, and then send the pelts to wildlife rehabilitation centers all over the country, to help keep wee critters safe, warm and comfortable -- now, that's both useful and redemptive.
"We wanted to find a way to make use of the fur that was so brutally taken from animals. Cuddle Coats is a way to give fur back to the animals," Alexandra Beane, chair of the program, told The Huffington Post.
Cuddle Coats is part of the Animal Rights Coalition, which, as you might guess by the name, is dedicated to making the world a less hostile place for animals. This program is seen as part of those efforts.
"We want to show people that fur is cruel and outdated, and that fur belongs to animals," Beane said.
The donations are also adorably handy. The fur helps keep injured and orphaned animals toasty, and makes them feel comforted, while also improving the chances that these little ones can one day get out of rehab and thrive back where they belong.
"The furs help to minimize contact with humans, helping to improve their chances of survival when they are released back into the wild," Beane said. "The fur that was once brutally taken from animals such as rabbits, can now be used as a source of care and compassion."
Cuddle Coats has received about 1,000 fur donations so far, in the eight years since the program got started.
These are dispatched to more than 60 wildlife rehab centers, where they've been put to use for "bunnies, chipmunks, squirrels, beavers, mice, opossums, raccoons, bobcats, kittens, deer, wolves and more," says Beane.
"We've used the coats for squirrels, fox and coyotes. Babies for snuggling and playing -- and, frankly, adult fox and coyote just like to tear them up, which is fine with me," Donna Ralph, of the Ellicott Wildlife Rehabilitation Center in Colorado, told HuffPost.
The group is always looking for more donations, and more wildlife rehabbers to give those furs to -- but up to a point. The end goal isn't just to help some wee animals get well, by giving them repurposed fur garments to snuggle up with, it's also to have been so persuasive in convincing folks that furs belong on animals, that there won't be very many coats and hats and stoles out there anymore, left to be donated.
"Not only does Cuddle Coats provide comfort and warmth to injured or orphaned wildlife, helping them to survive," Beane said. "It also gets furs out of circulation. and helps to partially make up for the brutal horrors of the fur industry."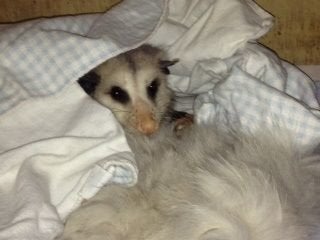 And get in touch at arin.greenwood@huffingtonpost.com if you have an animal story to share!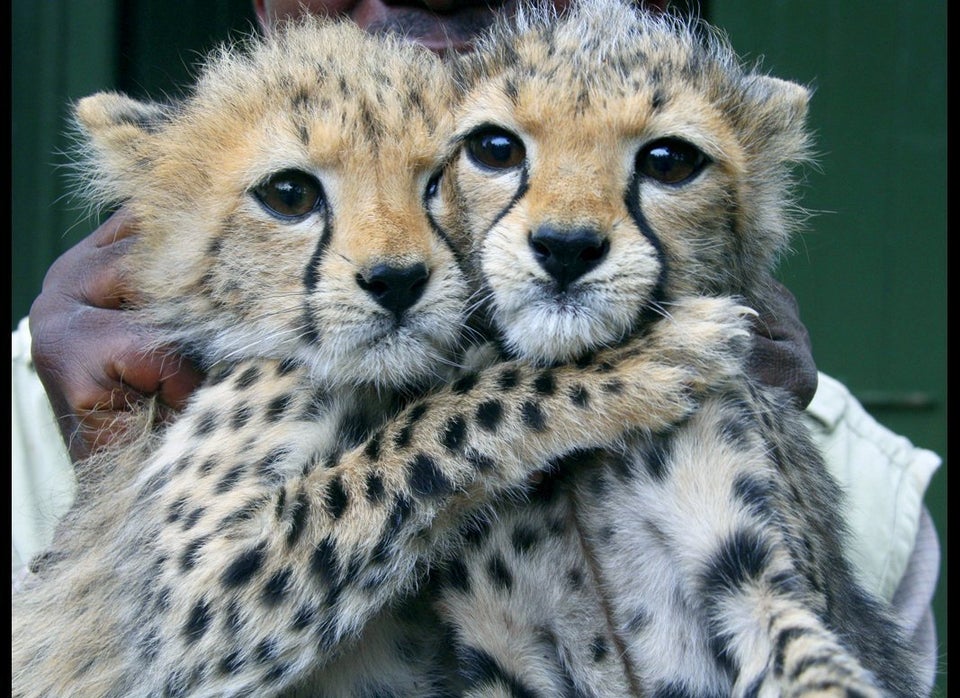 Baby Animals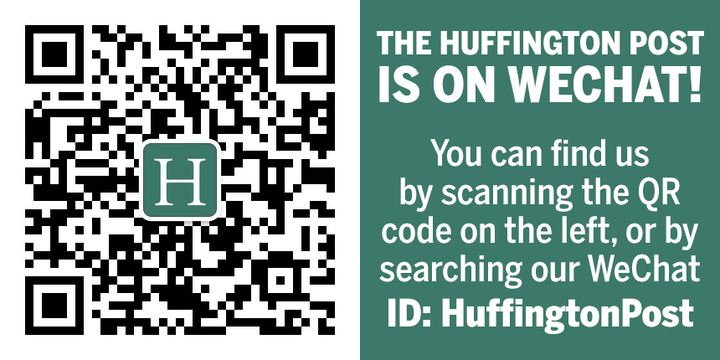 Popular in the Community