Imagine a day of pleasurable activities with someone who loves and appreciates you, followed by a bottle of Cabernet and a delicious dinner, laughing all the way, maybe ending the night with some light cuddling. That's a snapshot of a day in the life of an affectional bonding relationship.
What is affectional bonding, "AB"? It's defined as emotionally significant, not transitory, involving a particular person who is not interchangeable with anyone else. "AB" is being responsive and open to deeper, intimate experiences with women you know, love, and admire -- like the friend you travel with to Europe every summer or the quiet, interesting gal in your book club. Maybe my lonely, single, women friends who've been influenced by outmoded values and religious beliefs, but hungry for appreciation should consider "AB."
You may be sarcastically asking, "Am I supposed to nuzzle up to the serene woman in my book club? Maybe we could read Jane Eyre and exchange foot massages?"
Remember when you were a kid and played doctor with your friends? Or when girls in summer camp rehearsed dating/make out sessions with their bunk mates?
The findings of the latest National Survey of Sexual Attitudes and Lifestyles (NATSAL) reveals that the number of women reporting same-sex partners has increased from 1.8% to 7.9% over the past 20 years. Sexual lifestyles in Britain have changed substantially in the past 60 years, with changes in behavior seeming to be greater in women than men, most notably the continuation of sexual activity into later life.
According to a recent study by professor Elizabeth Morgan of Boise State University, most women are naturally bi-curious when it comes to sex; 60 percent were sexually attracted to other women; 45 percent had kissed a woman and 50 percent had fantasies about the same sex. This suggests that women may be more capable of finding people attractive, no matter what orientation they claim. Additionally, it becomes more pronounced as they get older. Approaching mid-life, "AB" makes a lot of sense.
As we age, life becomes a lot like musical chairs; time, jobs, relationships pass, and by the time the music stops you just want a seat -- any seat -- so you're not left standing alone. Priorities change from romance to family to companion and life partner. Older women seek a cohort for weekends, vacations, a new chapter in life, and even retirement. Unattached and living alone? Not having anyone touch you for a long time is unhealthy for your psyche. Being physically intimate without it becoming a full blown sexual relationship can be freeing and benefit your health. So let's end the lesbophobia debate, with affectonal bonding.
If you're still not ready to make any sexual leaps, but want a caring touch, consider cuddle parties: www.cuddleparty.com. One participant said, "My experience at cuddle parties has blown the top off my ability to experience pleasure and intimacy in a safe environment with open, honest and warm people. It's given me the ability to make changes in my own way of thinking, making a big improvement in my other relationships."
For those who want love and contentment in their lives, maybe they already have it with the loving adoring devoted women in their life -- that love just doesn't happen to have a penis. But, since the social acceptance of nice girls who own vibrators, the sexual need for men could become obsolete in the next decade or two.
Today sexuality has unlimited possibilities for variety and pleasure, even within the world of self-gratification. According to Third Age writer Jennie Dolan, "Sex is out of the bedroom and into the open. Commercials about warming lubricant run alongside ads for dish soap. Dirty book stores have transformed into classier 'lover's boutiques,' and sex toy parties are racking in millions."
One company that offers sex toy parties for women is, Passion Parties, for "The ultimate girls night in." Nowhere on their site is there even a photo of a man.
Ladies, tired of the hairy chest? Try the softer touch. Has erectile dysfunction got you down and disappointed? Try reframing your options. With affectional bonding, enjoy everything you ever wanted without the messy clean-up.
Mid-life women have a sense of wonderment about the world, spontaneity, and they can navigate life's ups and downs with a sense of humor. Experiencing menopause through the same lens is a bonding experience. Women stick around. So why not hold them a little closer?
For more by Arlene Schindler on Huffington Post, click here.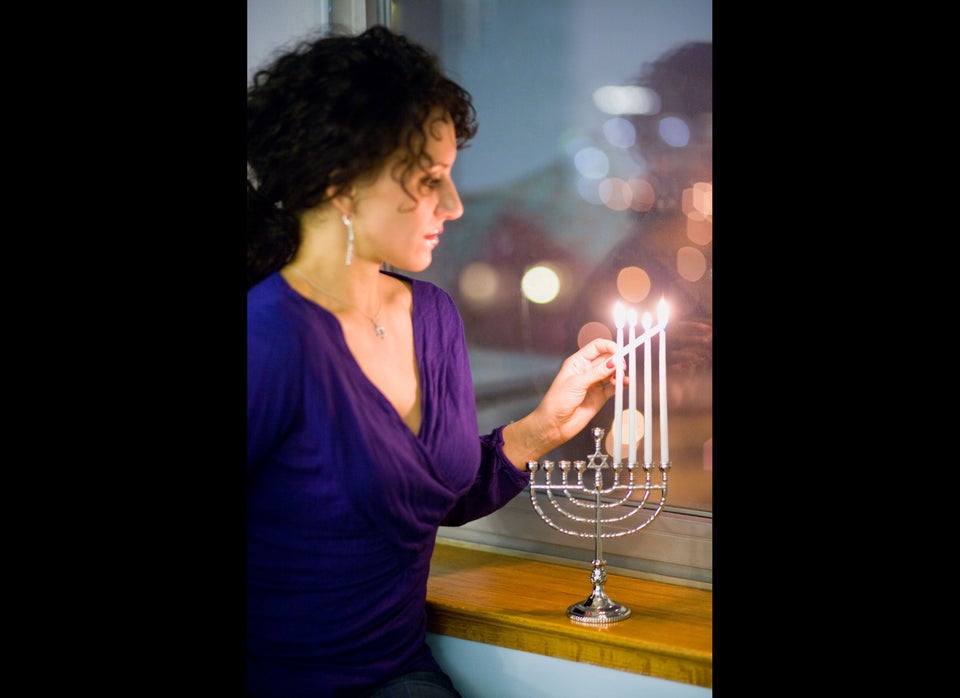 Survey On Post 50s Dating Issues
Related
Popular in the Community