What started as a tiny but beloved barbecue joint is now one of the most cultish-ly followed spots for smoked meat in the area. The initial popularity of the place grew from local pitmaster Rob Sonderman's obsession with wood — he was constantly testing out varieties like honey locust, persimmon, and pear trees to see what kind of interesting flavor he could impart in the meat.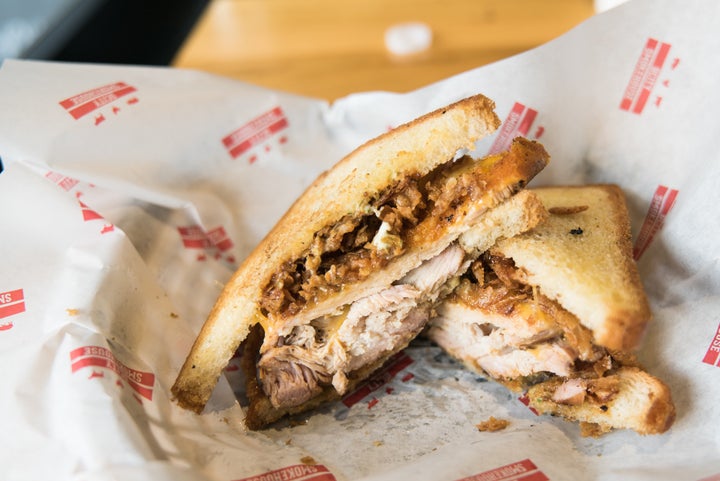 Sonderman has since upgraded the size of the space and passed the reigns onto a new pitmaster, Shawn McWhirter, who is a veteran of Hill Country and has been at DCity since it started. McWhirter, thankfully, has carried on the restaurant's most important tradition — the Meaty Palmer, the restaurant's O.G. sandwich that includes smoked turkey and pork belly on thick-cut Texas Toast.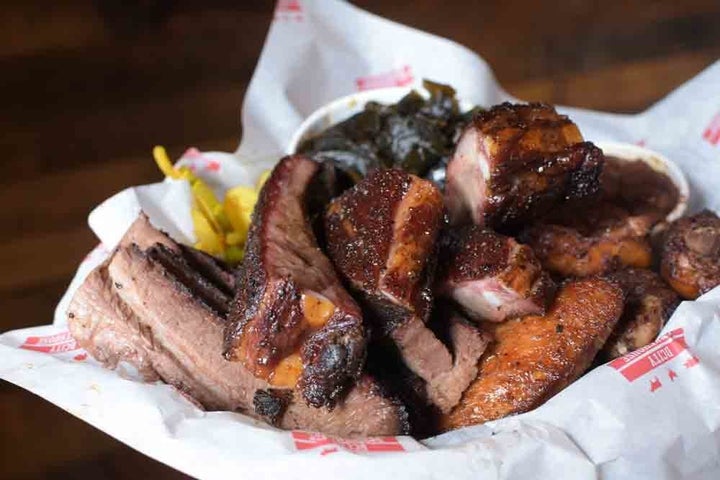 Pro Tip: Try the Tommy Gun sandwich, the crispy onions and cilantro ranch make this turkey sandwich a standout. The wings also have a great balance between smokey and juicy.