Check out the full Periscope footage here:
Federalist Pig comes from local legend Rob Sonderman, formerly of the citywide favorite spot, DCity Smokehouse. With Federalist Pig, Sonderman partnered with two veteran restaurateurs (Steve Salis of &pizza, and Steven Thornton of Nando's Peri-Peri) to create a space that is equal parts quality and comfort, serving barbecue as good as you'll find in the South, but in a space that feels spacious and inviting (make sure to take some time to linger at the massive pig mural, which covers an entire wall of the restaurant).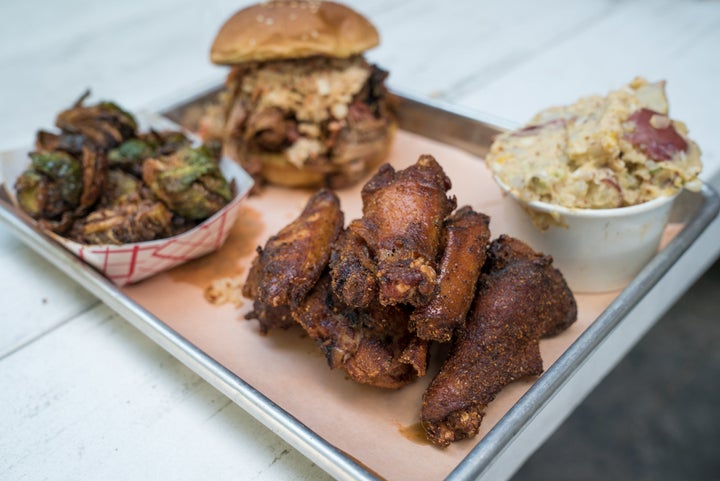 While Sonderman is known for his obsession with using various kinds of wood to flavor his meats, for logistical reasons, at Federalist Pig he was forced to initially use a gas-enhanced smoker as opposed to a wood-burning one. But ever the innovator, he found a way to burn his red oak and pecan indoors, and DC BBQ nerds couldn't be happier. There may not yet be a clearly defined category of DC-style barbecue, but Federalist Pig's signature chopped pork sandwich topped with pigskin croutons is a promising sign of things to come.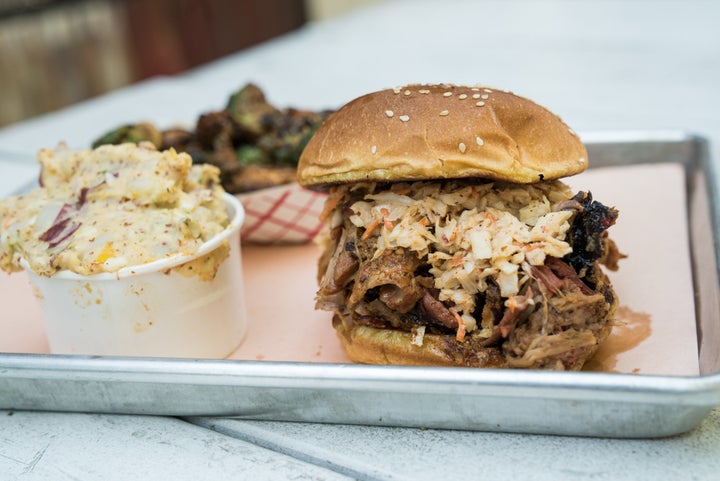 Pro Tip: Make sure to add the crispy Brussel sprouts and Red Bliss potato salad to your order.