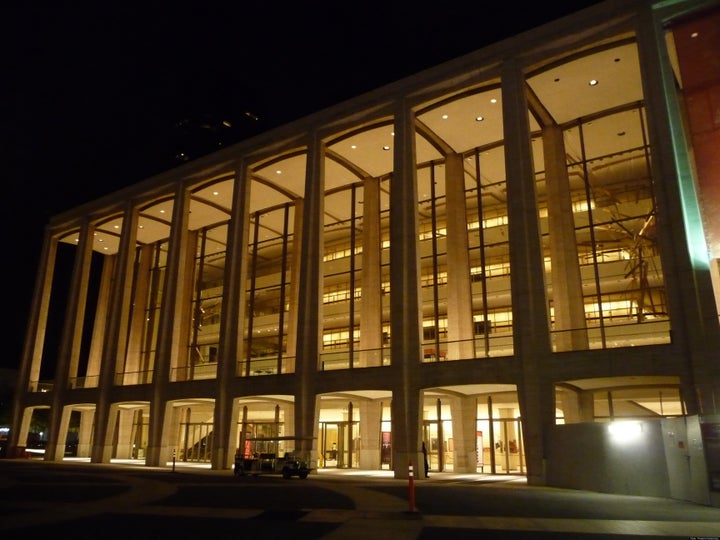 I'm not sure what's in the water, or maybe it has to do with solar flares or lunar cycles, but it seems this Spring is bringing out the weird in a lot of film programmers.
Only a week or so ago, a series of strange and wonderful films celebrating various insane artists seen in the pages of multi-media creator Robert Williams' alternative arts magazine Juxtapoz were on view at the Museum of Modern Art. And the man himself made a rare appearance in New York discussing his life and work.
But topping the list of strangely eccentric festivals to come is Film Society of Lincoln Center's annual Film Comment Selects, now in its 11th edition. The titles are chosen by the twisted minds from this magazine's editorial teams as well as its various friends and fiends (such as the Subway Cinema crew).
Numerous cultish tastes are represented here from February 18th to March 3rd, 2011 -- almost as if it's a celebration of the genre-fication of cinema art and fandom.
[at left: Hobo Lead Rutger Hauer]
For the splatter/slash-and-trash fanatics, there's a number of buzz-generators. Fresh from Sundance Film Festival 2011 comes Hobo With A Shotgun starring cult-clan fave, actor Rutger Hauer, as a hobo expressing a distinct revenge fantasy. Also playing tonight, the beautiful-but-twisted actress-turned-sick-crime director Islid Le Besco's latest film Bas-Fonds is getting screened as are two of her other films, to be seen later in the fest.
Other program highlights include Viva Radio events with films of Andy Warhol's Velvet Underground (the uber cult band of all time) and the legendary Alex Cox's Straight to Hell remix. There are also three works by Shoah director Claude Lanzmann and the extraordinary Wundkanal/Our Nazi diptych from the late Thomas Harlan and Robert Kramer.
There are also sneak previews from various specialist-fan greats such as John Landis showing his new film Burke and Hare; and there's twisted fare from various Asian filmmakers such as Lu Chuan's City of Life and Death; Kim Ji-woon's I Saw the Devil; Jia Zhangke's I Wish I Knew; and Sion Sono's Cold Fish. Plus, the series includes a film with the late Klaus Kinski as Jesus; John Waters's favorite movie of 2010, Domaine; a rare Fassbinder; and a film with a real-life Mexican hit man, El Sicario.
Of course the FSLC doesn't stop there. In the month of March, from the 17th - 20th, the incredibly strange creature known as Japanese director Takashi Miike will have the series titled Shinjuku Outlaw: 13 From Takashi Miike shown at the Film Society.
On the eve of the release of his all-star samurai epic 13 Assassins, FSLC and Asian film promoters Subway Cinema present the first major retrospective of this genre-hopping cinematic master in NYC. A prolific filmmaker, Miike first smashed his way into the psycho side of American cinemaniacs in 2001 with Audition and later, Ichi The Killer -- two psychotic films that heralded a wave of "Asian Extreme" sex- and violence-crammed titles. Now, with over 80 films in his catalog, Miike has resisted being pigeonholed as only a cult director by doing his spin on classic Japanese genres. So, from major hits to rarities never screened here before, FSLC offers a selective look into his oeuvre, and the master himself, who will be here in person for multiple screenings.
In keeping with Nipponese cults, the Japan Society has scheduled, for its latest film series, Hardest Men in Town: Yakuza Chronicles of Sin, Sex & Violence, which takes place from March 9-19, 2011. This series features 15 Japanese gangster films spanning 50 years; there are eight premieres and a guest appearance by American film legend Paul Schrader -- who made the classic Yakuza. The series also offers a selection from director Miike as well.
And so as we don't forget one of the original cult film masters, the Anthology Film Archives will present a mini-retrospective of Herschell Gordon Lewis's films on the heels of screening Herschell Gordon Lewis: The Godfather of Gore -- Frank Henenlotter and Jimmy Maslon's documentary on the Exploitation Cinema luminary -- from March 10 - 13, 2011. To celebrate its release, Anthology offers up a program of four screenings of the film, alongside three rarely-screened H.G. Lewis films.
 
Throughout the '50s and '60s, hundreds of American filmmakers journeyed into the realm of exploitation. Few of these films rose above the puerile, and far fewer actually reinvented the genre. But Lewis and producer David F. Friedman stayed ahead of the game, made a buck, and blazed a trail for American independent cinema.
Boy, this is going to be quite a bloody month.
REAL LIFE. REAL NEWS. REAL VOICES.
Help us tell more of the stories that matter from voices that too often remain unheard.