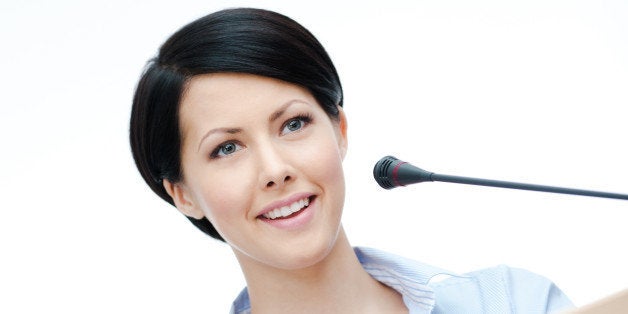 I recently had the pleasure of meeting Erin MacCoy, the principal and founder of Madrona Marketing in Seattle, WA. She shared a story about her work in cultivating brand ambassadors for her clients, and I was so impressed by her savvy that I decided to share it with you, through this here interview.
Loolwa Khazzoom: What is a brand ambassador, and how/why is it important for a business?
Erin MacCoy: A brand ambassador can be anyone inside or outside of a business who is telling a company's brand story. They can be staff, vendors, customers and prospects- essentially anyone who comes in contact with a business and who is left with an impression or an idea of what the company says, is, or does. Brand ambassadors are critical to a business' success- they are the people who share information about the company in order to increase awareness, encourage prospect-to-customer conversion, and customer retention. Brand ambassadors can also be the catalyst behind the referral of a business to others from current customers. They set the stage for that by what they say, exemplify or do during the customer experience.
LK: How can a business owner determine if employees are effective or ineffective as brand ambassadors?
EM: A part from an increase in sales, feedback from customers is a great way to determine how an employee is doing as a brand ambassador. If a customer is unhappy during the buying process, an employee who is an effective brand ambassador has a better chance at turning that situation around. An ineffective brand ambassador will misrepresent the business's brand story and develop unrealistic or untrue expectations around the business. This may lead to a decrease in sales or customers. An effective brand ambassador employee is someone who customers ask for again and again. Typically, they have connected with a customer in a way that has effectively told the brand story, but also had helped to create a good relationship.
LK: What are some steps a business owner can take, to optimize employee efficacy as a brand ambassador?
EM: Training is an integral part of getting a brand ambassador employee up to speed. Making sure they know the ins and outs of the mission of the business, some of the key messages and concepts, as well as the main ingredients to delivering the optimal customer experience. I have worked with business owners on training their employees to speak their language, sometimes even testing them and having them report back what they understood. It's critical to know what an employee is saying to prospects and customers during the buying process. A miscommunicated message can lead to disaster and a lot of clean up.
LK: When and why might an owner choose to let go of an employee, with regards to performance as a brand ambassador?
EM: When an employee continually gets the brand story wrong, and/or represents the company in a poor light, can lead to letting an employee go. For some business owners, it's a 3-strike rule, but I have seen some business owners get tough fast on how their employees are communicating about their products or services.
LK: Please give a real life example from your work, with regards to any of the questions so far.
EM: One of my clients is a small business with up to five employees at a time. He has a lot of turnover. When I asked him why there is so much turnover among his employees, he said that often times they don't know how to talk to his customers. His business is a service-oriented business. He said he has "caught" some of his now ex-employees giving misinformation about the business- and consequently let some go when they couldn't grasp the key messages of the business. I worked with a group of his employees on learning the language and lexicon of the business, including the development of a small manual, to help employees understand what they can and shouldn't say about the business because it was confusing their customer base. He's had less turnover and now has a manual for new employees to learn when it comes to how they communicate with their clients.
LK: Anything else you have to say on topic?
EM: I always tell my clients this- Branding is who you are and Marketing is what you do. Don't confuse the two. If you are a small business, the best "branding" is doing a good job, so that your customers return again and again to purchase from you and refer your products and services to others. Building brand ambassadorship is always important!
Related
Popular in the Community