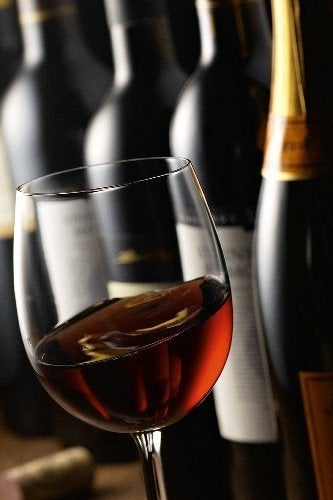 Charles and Ali Banks fell into the wine business as outsiders. Charles remembers walking into a wine store clueless as the newly married couple prepared for their first dinner party. He naively asked the clerk questions and brought home a variety of wines. He watched closely to see which wines were popular with his friends and instantly recognized how a nice bottle of wine could be the foundation to fun dinner party.
"Early on in our marriage, we realized that we loved throwing big dinner parties as a way to get our friends together, and wine naturally became part of that," says Ali Banks. "Having wine on the table means you'll linger a little longer, tell a few more stories and grow deeper friendships over long meals."
Cultivating this newfound love, Charles studied the industry and became a walking encyclopedia on all things wine. The couple dreamed of dappling in the wine business once they retired, but were unexpectedly offered to plant a wine vineyard in Santa Barbra, CA much earlier and seized the opportunity. Soon, they were running the acclaimed Screaming Eagle vineyard in Napa Valley.
"Our tenure at Screaming Eagle provided us with a catbird seat for observing the power and connectivity between wine and philanthropy," recalls Ali. "When we donated large bottles, dinners or events to charity auctions, we were captivated not only by how much money was raised for [local charities], but also by the momentum and energy in the room."
In these charity events, the Banks noticed how many people wished to purchase their wine as a means to give back to causes they held dear, but only the highest bidder could do it. The couple embarked on creating a company where every customer could give back every time he or she purchased a bottle of wine.
Together, Charles and Ali launched Cultivate, a wine company that makes delicious wine at a fair price while reserving 10 percent from every purchase for worthy charities. Leveraging their industry relationships and blending expertise, Cultivate sources juices from vineyards all over the world and blends them without additives for an all-natural and memorable flavor.
"We make wine from pure juice, not a chemistry set," says Charles. "[Our team] blends dozens and dozens of lots to make our wines, after tasting hundreds, and in some cases, thousands of samples."
Cultivate doesn't use traditional importers, which enables the company to pass those margin savings directly to customers and charities. Since the Banks own several other wineries, they can utilize their existing sales teams to market their popular wine offerings nationwide.
"We currently make six wines and are on our way to eight or nine eventually," says Charles.
Cultivates most popular wine is Wonderlust Chardonnay, which is an unoaked Chilean Chardonnay that is delicious, fresh and easy to drink. Also from Chile, Cultivate's Copa Cabana is a Cabernet and Carmenere blend. Banks says it is the perfect mix of luscious flavor and distinctive spice. Their DoubleBlind Pinot Grigio is from Italy's Veneto region and provides a fresh and fruity taste to complement all food. Sourced from Argentina, The Gambler is Cultivate's Malbec that Charles describes as deep, dark and surprisingly fresh.
Dreamwalking is their flagship white, which is a Chardonnay blend that embraces the acidity and structure of California's central coast. The Feast rounds up Cultivate's current product line with a Merlot-dominated blend with some Cabernet Franc and Cabernet. Soon, Cultivate will expand to offer a Prosecco and a South African Sauvignon Blanc.
Inspired by Kiva.org, Cultivate launched the GIVE to direct 10 percent of their gross revenue to charities with a focus on education or basic human needs. After applying on Cultivate's website, non-profits are vetted and the company selects 30 organizations per quarter to post on their online voting platform. Anyone can vote during the six-week campaign and the top causes win grants. Currently, the startup gives $100,000 per quarter with $50,000 awarded to the non-profit securing the most votes and $10,000 going to the next five runner-ups.
"We believe all people have a generous side," says Ali. "If capitalism embraces that concept and makes it easier for consumer to express their generosity, we believe we can change the future of our country and world at large."
The Banks need only to look towards the GIVE's first winner to measure their social enterprise's success. Edwin Marty started a project in Birmingham, AL that served underprivileged children by using abandoned city land to create an urban farm. Marty's SEED2Plate program not only educates and engages youth on the growing process, but also raises awareness on healthy eating and cooking to combat the rising childhood obesity epidemic.
"It is a wonderful feeling for us to know that we made a difference not only to the children, but also to the wonderful people on the front lines doing the real work," says Ali. "To start and operate a non-profit is a labor of love, and it gives us such great joy to be part of these amazing organizations."
Considering themselves champions of the American Dream, the Banks hopes Cultivate inspires other entrepreneurs to join them in adding social elements to their enterprises to build further, what they call, the "Conscious Capitalism" movement.
"Our company handbook is called The Mead to remind us daily of Margaret Mead's famous quote: 'Never doubt that a small group of people can change the world. Indeed, it is the only thing that ever has,'" quotes Ali. "We hope Cultivate will inspire lots more small groups of people to try to change the world!"

You can read more DoGooder Spotlights and fundraise for your school or nonprofit at TheDoGooder.com.
Related
Popular in the Community