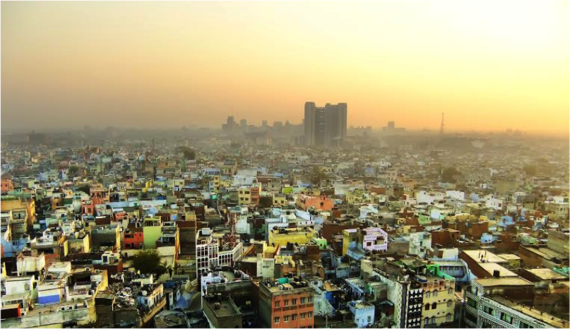 India is expected to eclipse China as the world's fastest growing economy in 2016, placing the country at a critical juncture. With investment in India's energy infrastructure at a record high and with what will soon be the world's largest population, India is integrating new strategies to ensure energy access and security. Demographically, India is in the midst of a significant transition: By 2050, the population is expected to surpass 1.6 billion, and in the next decade there will be 100 million new high school graduates. Resultantly, India's population needs a cost-effective and sustainable approach to meet the country's growing energy demands while also employing the next generation. One dimension of the answer comes from the Indian government, which has adopted a national bioethanol mandate to revitalize struggling rural economies and address urban pollution concerns. This mandate, which doubles its target of blending ethanol with gasoline, capitalizes on abundantly available resources throughout the country. Bioethanol creates additional profit in the agricultural supply chain by placing market value on crop residues for ethanol production, and ultimately stimulates domestic growth while improving local air quality.
Given India's current development paradigm, a domestically grown bio-strategy is highly complimentary to larger energy plans that target a 40% utilization rate of non-fossil fuel sources by 2030, which Prime Minister Modi established at last year's COP 21. It is also consistent with well-established principles upon which modern India was built. Swadeshi politics - emphasizing economic self-sufficiency that leverage national resources and talent - was proven as effective in principal and practice for helping end British rule. In a modern interpretation of swadeshi politics, the "Make in India" initiative is an overarching strategy that prioritizes domestic industrial production and includes energy. More concrete policies are in line with this and Prime Minister Modi has placed renewable fuels as a key strategy to India's energy approach. Notably, the National Biofuels policy targets a 20 percent blend rate by 2017 with the explicit goals of reducing foreign imports to ensure energy security, revitalizing rural unemployment, improving stagnated wages and producing bioenergy.
Most concretely, India's oil marketing companies (OMCs) have placed bioethanol as a core component of their renewed energy efforts, the three biggest - Indian Oil Corporation, Bharat Petroleum Corporation and Hindustan Petroleum Corporation - pledging to produce over 220 million gallons of biodiesel from local manufacturers before November of this year.
Economies in rural India are predominately agricultural, which employ nearly 50 percent of the country according to World Bank data. Low commodity prices, a volatile agricultural market, and uncertain growing conditions are converging, upending growers' livelihoods and threatening the economy. Just as the United States' Renewable Fuel Standard has spurred economic growth in rural America, a biobased Bharat offers a similar promise for India's villages. While programs like the Mahatma Gandhi National Rural Employment Guarantee Act (MGNREGA) have been posited as the savior for rural economies, the more concerted and industry-wide approaches, like the National Biofuels Policy, are expected to catalyze economic growth throughout the bio-industry and build sustainable sector growth. Already, growers in Odisha are reaping the fruits of bioethanol production, and the Minister of State for Petroleum and Natural Gas, Dharmendra Pradhan, cited that growers producing biofuels from rice residues could earn over $10.9 million. The state, which produces over 3 million tons of rice crops per year, could translate this agriculture prowess into over 30 million liters of ethanol, making the economic upside profound.
Well endowed with crops--from rice regions in West Bengal, to wheat regions in India's Northwest Punjab states through to Tamil Nadu's sugarcane operations in the South--the opportunities to convert crop residues into higher yield returning products, including bioethanol, is vast. Complimentary to these feedstocks is an already well-developed sugar mill industry. Recently, the sugar industry has been in decline with over 100 mills closing operations in 2015. Rather than let the country's robust network of sugar mills and mill-supported communities idle, the existing infrastructure makes them ideally situated to be reused in new and more lucrative ways as biorefineries, tapping into local resources. As sugar mills are reinvigorated and repurposed to make bioethanol, the surrounding rural populations will benefit from job creation, alleviating distressed rural economies.
Furthermore, bioethanol can be a drop-in replacement for high-polluting fuels. In cities like Delhi, where air pollution levels can reach 128 parts-per million, there is significant potential to improve urban conditions for over 10 million residents. Taking into account the country's other cities - from Raipur to Ahmedabad - the positive possibilities available in replacing even just a fraction of the power generation with bioenergy multiply. In this way, bioethanol becomes a tool to combat particulate pollution making the environmental and health benefits of bioenergy profound.
As the country emerges as a pivotal actor in international energy discussions, India's bio-energy strategy will provide a blueprint for other countries with plentiful agricultural waste to leverage and spur economic growth. India's growing support for bio underscores how essential bioethanol will be in the coming years as an energy source.
Calling all HuffPost superfans!
Sign up for membership to become a founding member and help shape HuffPost's next chapter