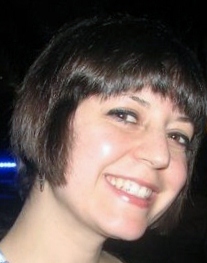 Teachers everywhere this week are struggling with how to engage students in discussions of two tragedies: the anniversary of the Newtown shootings, and the death of Nelson Mandela. These events reinforce our responsibility as educators to include civics and strong classroom cultures in our curricula--to ensure that we are able to respond effectively to current events in environments that are safe for our students, both physically and intellectually.
Teaching in Chicago, I have seen schools damaged by catastrophes ranging from robberies to a 12-year-old being shot by a rival gang member. There are myriad negative influences available for blame, but focusing on these only insults the victims. Instead, our focus should be on our locus of control, for the good of the entire school community. We may not be able to turn over every stone in the neighborhood to determine the source of the violence, but we can give our students choices that appeal to their true potential.
Physical and intellectual safety can be achieved through consistent, positive, and preventative discipline. This means celebrating inquisitive learners, as well as good choices made by students socially. Although these skills are separate from the Common Core standards, teaching our students to interact appropriately in all settings encourages the "academic risk-taking" that leads to valuable discoveries and student-led projects. Undoubtedly, these skills prepare students for college and careers.
In addition, study of historical leaders such as Nelson Mandela gives context to students for how these social and leadership skills can be the impetus for global change. The bulk of an effective lesson this week will not be on the sadness of his passing, but instead on allowing students make connections between his character, his achievements, and the inspiration others draw from him, and by generating ideas on how students might adopt these qualities in their own lives. Getting students to this point of comprehension will require research and robust discussions in which students support their insights with fact.
Where do we start in establishing a school culture that fosters these conversations? At my school, our administration launched a weekly meeting called "Community Circle," in which we celebrate students' academic successes as well as their leadership qualities. Getting an award is of course a great point of pride for the recipient, but the proof that Community Circle is having a deeper positive effect is seeing the rest of the school cheer for the winners of perfect attendance, middle school students high-fiving kindergartners who were the weekly "Civic Citizens," and hearing children brainstorm ways to preserve learning time by being better listeners.
This genuine enthusiasm for the accomplishments of others has certainly translated to their academic triumphs as well as failures. It's now the "new normal" for students to give each other praise, reinforcement, and prompting questions as frequently as I do. I may have choked back a little tear recently when I heard a 2nd grader constructively prompt a classmate to correct a misread phrase, without giving away the answer. This led to an accurate reading, as well as a higher level of trust between students.
But the best evidence for the power of positive school culture comes from students like these:
"A positive school environment can impact a student's life in multiple ways. A teacher who is enthusiastic about teaching can definitely ensure students' wanting to learn. Enforcing a non-judgmental attitude can help a student feel safe with their classmates, and comfortable asking questions. This increases learning within the class. Having an established classroom culture can indeed cause students to be more content and engaged at school."
--Helen Trejo, Chicago 8th grader
"Positive class culture will allow us to grow into civic citizens and community leaders. My school believes that we are not just students coming to learn, but a family who will support each other. Once a week we come to show our accomplishments and our school spirit. We gather for Community Circle, where we sing our class chants and honor students who have been positively impacting their classes. We do not think of each other as just classmates, but brothers and sisters. In our class, we all aim to be civic citizens and community leaders."
--Gladys Toledo, Chicago 8th grader
So what will you do this week to build community and educate global citizens? Ask students to applaud attempts as well as successes, provide opportunities for questioning, and encourage students to give feedback to one another in a useful way. Celebrate the life of Nelson Mandela through non-fiction texts and advance student outcomes by having them facilitate the conversations. Remember the victims of the Newtown shootings in a productive way, by having students talk about how they will deal peacefully with injustices, large and small, or by engaging in community service, as loved ones of the victims there have asked the public to do. Incite innovation by leading by example and trusting students with the ownership of their education.
Susan Volbrecht teaches in a Chicago elementary school and is a Teaching Policy Fellow with Teach Plus.
Popular in the Community