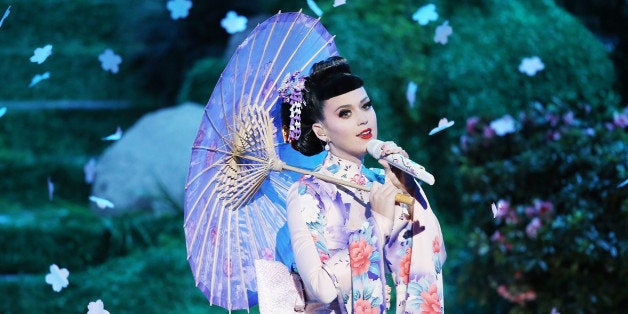 Last night, Katy Perry opened the American Music Awards with a rendition of "Unconditionally" that appeared to be, well, "geisha-inspired" -- a confusingly executed theme, which included cherry blossoms, The Great Wave off Kanagawa and a Chinese fan dance performed by kimono-clad women who were seemingly neither Chinese nor Japanese.
In other words, the performance seemed to "unconditionally" pull influences from across the Eastern continent, much like the Asian food stands in most American malls.
There's room for argument as to whether the performance was racist, but it was -- definitively, and with no room for argument -- cultural appropriation.
So, what exactly is going on here, and when is it problematic? Here are some FAQs to guide you through the travesty of the EPCOT world showcase that is Top 40 in 2013.
What exactly is cultural appropriation?
Cultural appropriation refers to picking and choosing elements of a culture by a member of another culture without permission. This includes traditional knowledge, religious symbols, artifacts or any other unauthorized use of cultural practice or ideation.
Borrowing from another culture is most problematic when it plucks from a minority group (especially one that has been exploited or otherwise oppressed). Using aspects of another culture from a position of privilege is a means of additional exploitation in that it disregards the shared experiences that led to the development of the culture in question and uses ideas and traditions for their benefit.
So, Miley Cyrus' VMAs performance was, like, definitely a steaming hot plate of racism?
At the very least, Miley's performance was problematic in the sense that she is a rich, white performer who used black culture as an accessory. Over at Jezebel, Dodai Stewart adeptly likened the performance to stealing, in the sense that Miley played the part of a marginalized individual, without any genuine experience of marginalization.
What about Selena Gomez, when she wore that bindi for "Come And Get It"?
Cultural appropriation is always disrespectful when it incorporates religion. Using an item that holds spiritual significance as jewelry is not only insulting to Hinduism, but the specific importance of the item in question.
"The bindi on the forehead is an ancient tradition in Hinduism and has religious significance. It is also sometimes referred to as the third eye and the flame, and it is an auspicious religious and spiritual symbol… It is not meant to be thrown around loosely for seductive effects or as a fashion accessory aiming at mercantile greed."
Is it ever OK to borrow from other cultures?
The biggest issue with cultural appropriation is that it belittles the origin culture, in a way that trivializes an entire way of life, turning it into an accessory. If you are a sensitive and respectful individual, the only time it is OK, is with permission or authorization by the origin culture.
You really haven't answered the main question here. Was Katy Perry racist or not?!
Well, there's room for speculation. As Vulture's Jesse David Fox noted, her performance might even be considered "harmlessly deferential in an inert Katy Perry maximalist way."
In a lot of ways, "Unconditionally" seemed celebratory, but the problem was that it included a mishmash of cultural elements. At the very least, it reinforced uninformed stereotypes in its disrespectfully confused presentation of Chinese and Japanese traditions.
But I saw "Part Of Me" and Katy Perry is so nice. There's no way she was trying to reinforce stereotypes!
It really doesn't matter if Katy Perry set out to engage in blatant cultural appropriation ... or even if she doesn't know what "cultural appropriation" means. The fact of the matter is that it's unlikely Katy Perry made a lot of the AMA decisions herself. But the artist's intention is irrelevant.
What do you think? Check out last night's performance here and sound off in the comments below.
Before You Go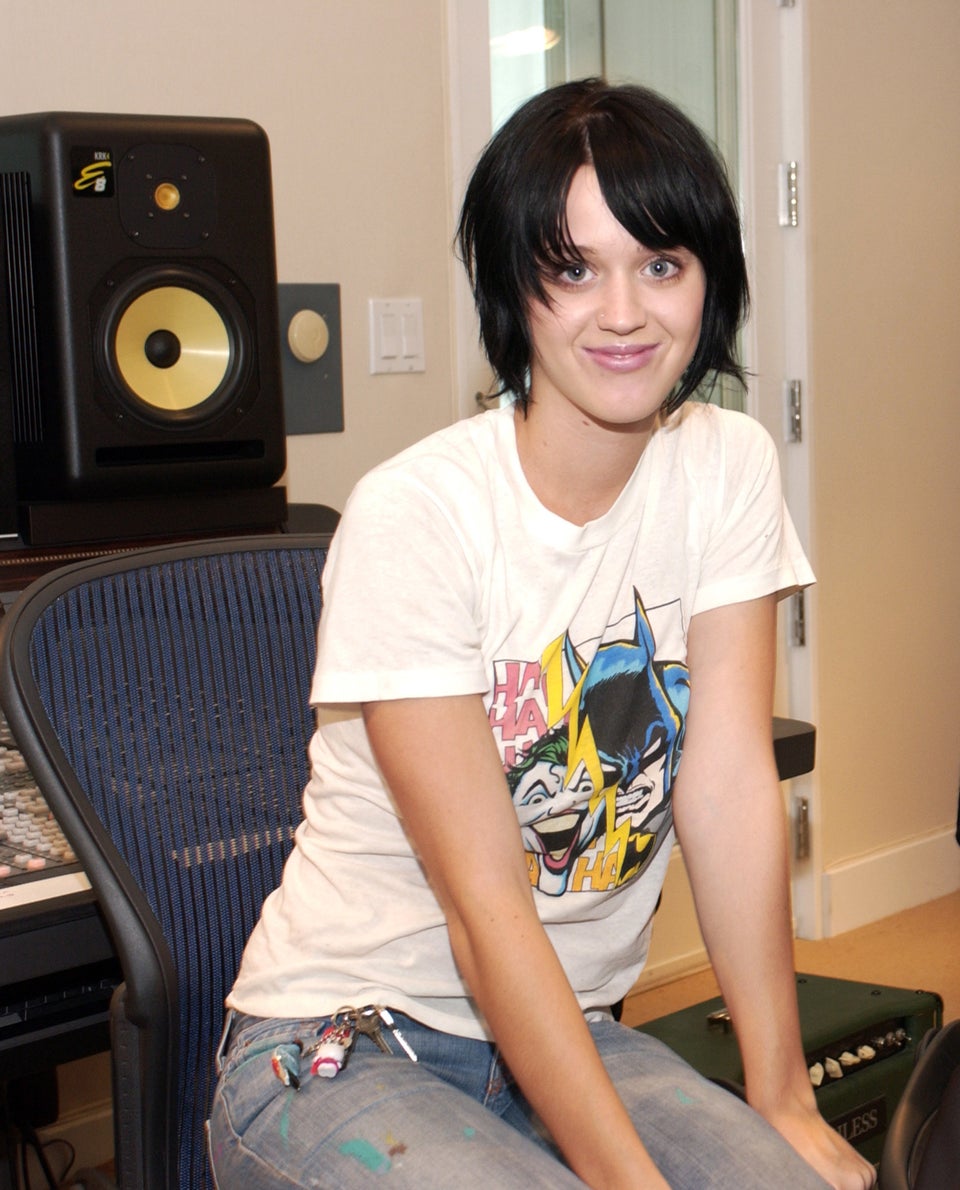 Katy Perry's Style Evolution
Popular in the Community