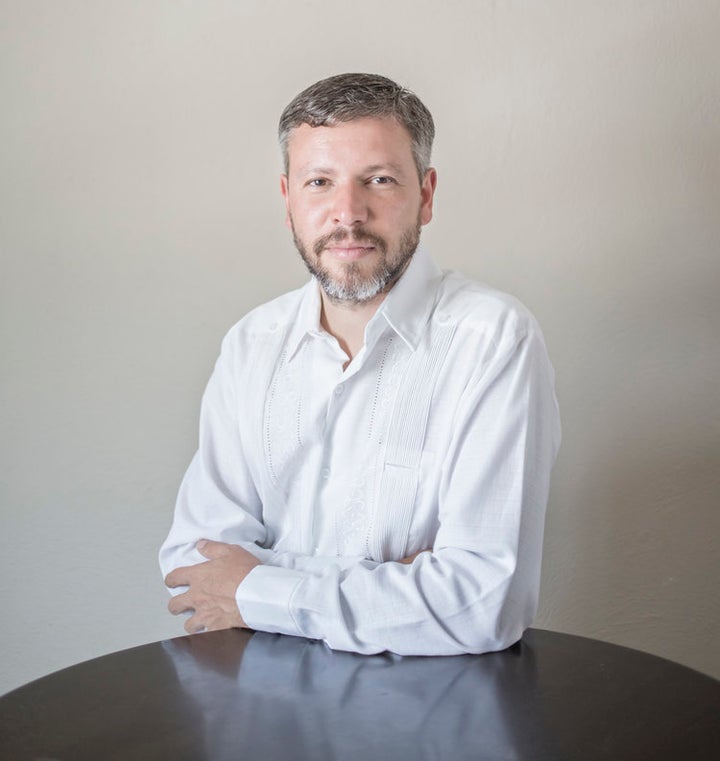 (Co-Authored with Beth Doane)
I was recently chatting with my good friend Beth Doane about her recent experience at TEDGlobal in Tanzania. Beth had the opportunity to meet some amazing people, who shared inspiring and thought-provoking ideas at TEDGlobal in Arusha, Tanzania. Beth shared that one particularly surprising statistic she learned is that Latin America is the only region in the world where the rate of teen pregnancy is increasing. At the conference, artist and photographer Christian Rodriguez presented his photojournalism project, Teen Mom, which documents teenage mothers and their stories throughout Latin America. Beth had a chance to catch up with Rodriguez on his work and why it matters. Here is what he had to say.
BD: What led you to focus on addressing teen pregnancy?
CR: All my personal projects are linked with my personal life. This project is particularly personal – I am the son of teenage mother, and my sister became a teenage mother when she was sixteen. I began exploring this theme to better understand myself and my origins, and it's expanded into a multiyear effort to understand how teenage pregnancy is impacting Latin America at large.
BD: What is the biggest myth around teen pregnancy today?
CR: Teenage pregnancy ISN'T JUST ABOUT YOUNG PREGNANCIES, it's about gender violence – physical, symbolic, psychological and economic. Girls who become pregnant before they are 18 rarely achieve an adequate standard of living. The patterns of poverty and limited access to education and health care are a common thread among teen pregnancies. Our region is marked by vast social and cultural inequalities, and teen pregnancy further increases this divide.
BD: How are you working to end teen pregnancy today?
CR: Adolescent pregnancy is a widespread and growing issue in Latin America that must receive greater attention. With my current project "Teen Mom," I aim to give visibility to the realities of adolescent pregnancy in Latin America, while also creating an education platform to teach teenagers about premature sexual activity and responsibility.
Teenage pregnancy is a result of issues related to an enforced subjugated identity and a comprehensive lack of self-esteem. Too often, adolescent girls associate pregnancy with becoming a woman and having a role that is respected and deemed socially important. There is a lot of work and education needed to empower teenagers in Latin America to break these cycles of poverty, violence and embedded family patterns.
Through the educational platform, we will promote stories from the girls and young woman I've met and feature research and educational tools around teenage pregnancy. In this way, schools throughout Latin America and the rest of the world will be able to have free access to content that too often remains invisible to the young women who most need to see it. Students in Mexico will be able to know real stories of teenagers in Ecuador, and vice versa, and the site will have a section dedicated to helping teen moms, who are the main characters in these stories.
BD: What has been your biggest success working on this issue?
CR: With my work, I do as much as possible to educate communities – especially young people – about teen pregnancy. I have travelled to countries throughout Latin America with little financial support, bringing with me only my camera. During this year, I was able to develop new stories and thanks to the TED Fellowship, more people know about these issues in Latin America, but there is still much more work to do. The biggest challenge for me at this time is to provide schools in Latin America with this information about teenage pregnancy so they can transmit it to their students. They will be exposed to the stories of real teen moms who relate their experiences in their own words. I also aim to enlarge the consciousness around this issue and to inspire action that empowers young girls and boys throughout Latin America.
Christian's work is so important to elevating public consciousness about this issue. Christian shared "Educating girls is key to breaking cycles of teen pregnancy, and I am confident that projects like Teen Mom can help create a change."
REAL LIFE. REAL NEWS. REAL VOICES.
Help us tell more of the stories that matter from voices that too often remain unheard.