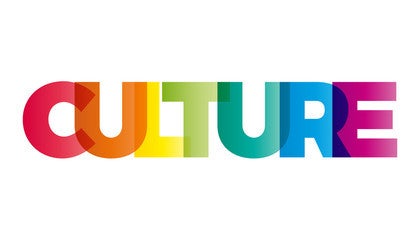 The reason behind Raymond James' largest recruiting year may have as much to do with its company culture as its financial acumen -- both of which I witnessed first-hand at a recent event hosted by the $700 billion firm.[1]
Not only did the firm address the issues that affect their clients, they were also remarkably candid about their own struggles, which provided a rare glimpse of empathy not typically seen up north. Each speaker at the 23rd annual Raymond James Women's Symposium, hosted in Tampa, Florida, last month, shared personal stories of tragedy, loss, triumph and personality -- even the CEO Paul Reilly!
Reilly opened up with the crowd of 400 women. His discussion covered estate planning, photos of his child completing a marathon, as well as challenges he had faced in the previous year, including another child facing a serious health challenge.
It was a rare moment in which a powerful CEO was able to show that they understood exactly what type of challenges their clients face. Not surprisingly, the room erupted in support of Reilly as though he was a rockstar and not a CEO.
Other companies talk about their firm's culture, without ever explaining what their culture is and why it should matter to their clients. Merriam-Webster isn't much help either, offering up a multitude of definitions for culture including this vague one: "the set of shared attitudes, values, goals, and practices that characterizes an institution or organization." But saying a company values something isn't the same as practicing it.
Because of this, "company culture" is a lot like Supreme Court Judge Potter Stewart's famed description of pornography: "I know it when I see it."
But when it comes to voicing and practicing a sound company culture, Raymond James excels -- as I witnessed at last month's event. And I now refer to Raymond James as Wall Street South.
As financial services becomes increasingly commoditized, the ability to differentiate company culture is vital for understanding value props and creating messaging for firms.
But unlike its northern counterpart, this Wall Street quickly got to the point of the real reason why the wealth management business exists. No one will deny the importance of financial metrics when talking about portfolios -- but the reason why the business exists is to help families to live with a sense of financial security no matter challenges come their way.
In New York -- or in many other Wall St firms -- it would be rare for a CEO or share the type of vulnerability and personal struggle Reilly expressed. Other C-suites would worry about vultures perceiving weakness or taking their eye off the ball and vie for their positions.
Instead, I marveled at Raymond James' culture of transparency and authenticity.
Vice-president of the Network for Women Advisors Michelle Lynch similarly shared a personal story about how getting divorced gave her a first-hand understanding about the value of wealth management and financial advice.
Wow. I was struck by this display of authenticity. Regardless of what Raymond James may say about its culture, the company is cleary living it to better serve their clients.
I certainly wasn't in New York City but in Tampa/St Pete far from the bustle of Wall St but I found myself on Main Street. And I loved it.
In addition to Reilly and Lynch, the first day was filled with fantastic speakers, including Reshma Saujani from Girls Who Code. The later days did not disappoint either. Dr. Shimi Kang addressed managing stress and mental health in the workplace, while Brie Williams of State Street addressed the girl vs. bull statue.
In all of the talks -- including those that were focused on finance -- the word culture came to mind. The speakers readily addressed how culture and personal matters interplay with the work environment -- something that Wall Street is still grappling with.
The evening activities did not disappoint and drove home the Main St family culture that comes so easy to the C-suite and advisors alike at this Wall Street South anomaly.
While Wall St would normally host a lavish dinner at a steakhouse after a conference, the women of Wall Street South took to wandering around Tampa's scenic waterfront. That was quickly followed by an outdoor "festival" with bands and finger foods. People were dressed in business casual from the day, running garb, and just casual clothes. Nary a three piece suit and cufflinks in sight.
We all mingled easily and it certainly seemed more like a giant backyard BBQ than a financial services symposium. The warm culture of Raymond James is imbued in everything they do -- even down to finger foods!
I remember looking at the lights strung above the event and thinking that I could easily be at summer beach or block party. But even so, the conversation was just as engaging as if I were in a board room.
No wonder Raymond James just had one of their largest recruiting years ever.
"I would describe it as a near-record year, but not quite a record year," Tash Elwyn, head of Raymond James & Associates, told ThinkAdvisor. "But, again, a very strong year."[2]
And Elwyn noted that there is increasing interest in West Coast and Northeast.
It's no wonder that clients in those regions would yearn for Raymond James' style of service.
Culture is one of those things that you know when you see it. I know that I saw it in Tampa just a few weeks ago. I can't wait for my next trip to St Pete. I guess the only thing that could improve my experience might be if I went during a bitter cold December or January in New York.
Buh-bye Wall St and hello Main St.
[1] https://www.raymondjames.com/news-and-media/press-releases/2017/10/25/raymond-james-financial-reports-4th-quarter-and-fiscal-2017-results
Popular in the Community