Eastern Uganda is a sight to behold. The gentle tropical hills of Kampala slowly roll themselves out as they move east towards the source of the Nile River, giving way to a forested plain sporadically broken by winding valleys containing emerald green papyrus swamps and lime green rice patties. Before moving here for my Global Health Corps fellowship year at the Uganda Village Project (UVP) I never knew such beauty could be found in a single color.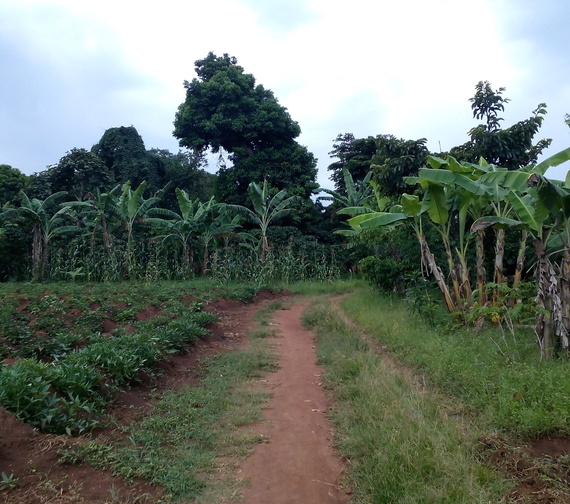 In the Iganga District of Eastern Uganda, the green of plant life and growth is broken up by the browns of human life characterized by homesteads and tilled earth. Each home, reached by a red dirt path, is centered within a few kilometers of a community center. The land's fecundity in Eastern Ugandan supports countless villages similarly structured, and helps sustain the highest population density in Uganda at 226 persons per square kilometer. That number is 50 persons higher than Central Uganda, and almost a full 200 persons more than the average density in the USA.
The Uganda Village Project works with these rural communities to promote health and sanitation through a three-year project called the "Healthy Villages Initiative" (HVI). As part of the HVI, each village is engaged with UVP in five areas of health: family planning and contraception, sanitation and hygiene, malaria, HIV/AIDS, and shallow wells. This year, along with my Ugandan co-fellow Julius, I conducted an impact evaluation of UVP's work in the Iganga District, surveying 63 villages that included both HVI villages and non-intervention villages. In total we were able to gather data on 945 households, and will use the data to compare health outcomes between the villages that have been a part of the Healthy Villages Initiative and those that have yet to be enrolled in the program.
One of the major initiatives of UVP, as well as many international and national actors and NGOs is to educate in family planning and provide contraception to rural women. The Government of Uganda is also involved in contraception access and distribution, and many methods can be received for free at government health centers and hospitals, if stocked. I have heard throughout my year in Uganda that access is the main reason rural women are not using contraceptive methods and that, once that access is granted, women everywhere will be fast adherents to smaller, planned families. Upon data analysis, however, I found this to be a single story of a very complex issue.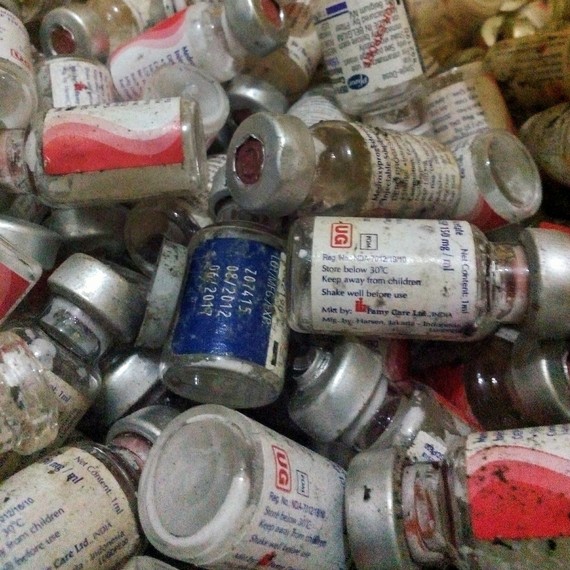 In the impact evaluation, female heads-of-household aged 18 to 49 were asked about contraception, family planning and infant health. The module was designed to get a picture of the perinatal and neonatal period, with questions for ANC visits as well as delivery and basic immunizations. Specifically for this article, I examined the questions for current contraception use, total fertility levels, and the ideal family size for that woman. The results shocked me.
In the analysis, I found that the assumed barrier "lack of access" was almost a negligible factor in contraception use, with only 8 of the 400 women not using contraception for reasons in this category - saying they didn't know where to find them or they were too expensive. The vast majority of women indicated that they personally did not want to use contraception methods (52%) or that they feared the health effects of contraception (36%). My prior vision of women without access (2%) or permission from their husbands to seek contraception methods (8%) was shattered.
It also appeared from the data that women were having approximately the number of children they desired. Women in the sample had an average of 5.27 children, however, when asked how many children they would advise to have, the total number was 4.95. Upon further research in the Uganda Demographic and Health Survey (DHS) of 2011, I found that this was not novel information. In the national survey it was found that a representative sample of women aged 15 to 49 want an average family of 4.8 children, and men 5.7 children. Surprisingly, the average number of children per household in my sample was an even split of the two genders ideal family size. The Uganda DHS found that the ideal family has not changed significantly in the past 10 years despite intensive pressure from the national government and many international bodies. What I had once assumed to be a simple issue of access was starting to become much more complex.
It is still clear from the numbers that work is still needed in family planning; more than 44% of the women perceive a barrier to contraception related to education. Part of that work should still include the provision of family planning and contraception services, but it should not stop there. Efforts must be made to include men in the conversation, an initiative that Uganda Village Project is in the planning stages of, and that has recently gained momentum in some of the larger organization such as mothers2mothers. Along with a more inclusive approach, focus must be put on the persistent myths and misconceptions that still surround contraception. With such approaches, and working within the culture and conditions of the population, organization such as the Uganda Village Project can impact women and families for generations to come.
Calling all HuffPost superfans!
Sign up for membership to become a founding member and help shape HuffPost's next chapter