What do Sofia Coppola (director), Eric Fischl (painter), Mike Kelley (artist), Jim Lapine (director), Laura Owens (painter), Carrie Mae Weems (artist), Brad Bird (Incredibles, Ratattouille), John Lasseter (Pixar), Katey Sagal (actress), Tim Burton (director), Matt Mullican (artist), Andrew Stanton (Wall-E), Bill Irwin (performance artist), Don Cheadle (actor) and Julie Taymor (director) have in common?
It's not a trick question, but the answer should come easier to mind: they all went to Cal Arts, the Valencia, California based art school that pushes aside the word conservatory to make that sound fusty and old-fashioned. Instead, Cal Arts, says Steve Lavine, its warm and engaging and 24/7 president, is there to figure out "what's the frontier?"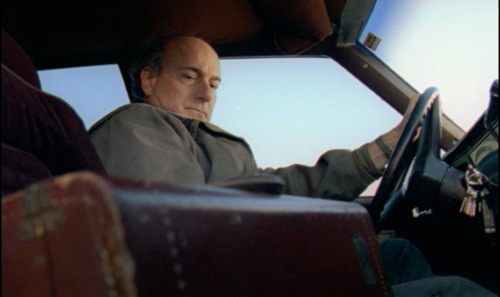 Not a degree mill to help students find jobs, Cal Arts is instead meant to instill fearlessness. While that might not pay back your outstanding student loans or pay your rent, it will give you Attitude. Cal Arts students and faculty have been seminal in conceptual art, feminist art and animation, theater and dance. Originally a vision of Walt Disney's, the school has been a wild west of its own, a "post-studio" environment that encourages possibilities.
Its bottom up, student-centric philosophy made each film I saw at this year's Film Directing Showcase vivid and absorbing. Of the four programs within the School of Film and Video, the Film Directing program may be the most "conventional." Gone, I think, are the days when friends and family fund your first film and you end up with a exercise in theory. These films are narrative-driven, commercial and ready to be seen by studio d-girls, every bit as slick as the ones turned out by students at NYU and USC. But the choice of subjects was deep, political, social, engaging on every level, and poked and prodded at preconceptions.
Lavine says, Cal Arts students "are encouraged to be brats."
Though the films looked and were professional, their subjects ranged more widely than most studio fare: 29, the longest piece, by Simon Chung, was a biography of Pastor Kim Yoon Chan, who was incarcerated by the Russians in North Korea but survived 29 days of solitary starvation. The Call to the Post (seen Kentucky Derby weekend, it was particularly poignant) caught the heartbreak of a trumpeter who can't let go. He Said, She Said by Christina Castro Miserendino, is a mini love story with a gender twist; The Haircut, by Jai Young Choi, a glimpse at the self-expression of friends colliding.
The Character Animation show, one of the hottest tickets in town, was packed with industry big wigs--this is the Cal Arts signature program--and the hype is well deserved. This year's films had a whiff of nostalgia about them and little soupcons of Ludwig Bemelmans and japanese anime. It's no wonder so many well-known animators come through their unconventional halls.
Lavine insists the students "fight for what they are interested in [because there is] no right way" and reminds that characters and storytelling are what drives the students; what drives the faculty is listening to the students. There are no grades (though a High Pass sounds like a grade to me) and the year end showcases are juried. There is competition in the world -- and even Cal Arts students have to be mindful that they "add up to something," and "have something worth saying."
The Cal Arts students do have another very special something; Frank Gehry designed them a black box theater that sits in the corner of Disney Hall. It is a terrific space that hosts touring groups and will soon become one of the resident homes of the Wooster Group.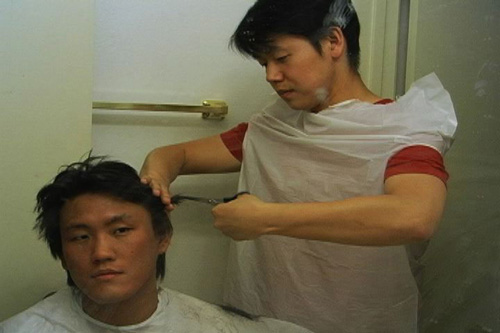 Lavine thinks the collapse of the economy will be good for the arts. "When you can't define yourself any longer by what you can buy, you suddenly have to look deeper for what life is about and I think that gives an opening for the arts that it hasn't had before, an opening for it to matter again."
Is Lavine a pollyanna? Having known him since he came from NY (he just had his 20th anniversary as president) I can say that he is one of the most resolutely optimistic, persevering fellows, unfailingly amiable and beloved by students, faculty and trustees alike.
Popular in the Community