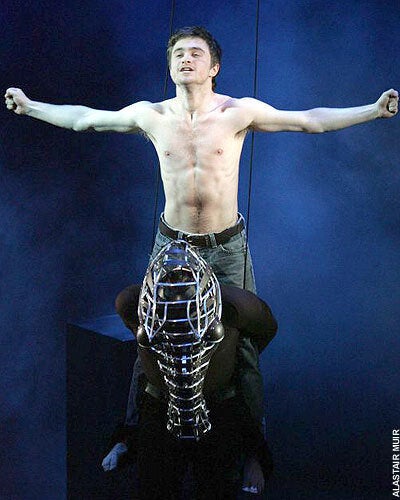 In 1973, when Equus, the highly dramatic play by Peter Shaffer first appeared, it caused all kinds of chatter. In the early seventies, we were still seekers and Equus delved into the nature of passion versus the humdrum and asked the question: isn't it better to be driven and mad than boring and quotidian? All methods that might help us find nirvana or connect to our inner creative selves were touted, adopted wholeheartedly, and then generally rejected in favor of something new.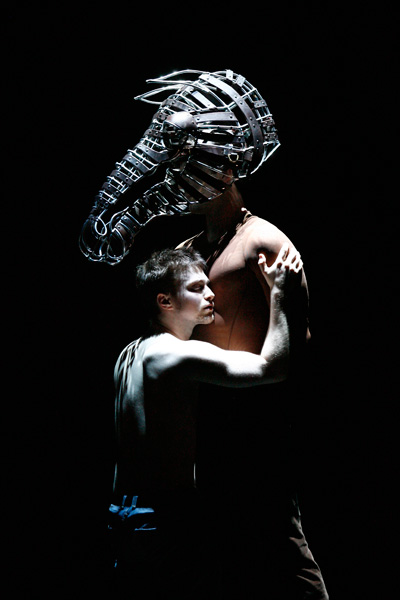 Psychiatry has managed to stay in vogue through successive generations of neurotics and psychotics though now the magic placebo that Dr. Dysart gives Alan Strang to get him to open up is more likely to be a dose of Prozac. No matter. The idea is, Alan has committed a terrible crime by blinding six horses and Martin is bound and determined to get the truth out of him.
Leaping through the hot button topics of hidden lives, employment despair, bad, sterile marriages, pornography addictions, maternal smothering, religious fundamentalism, teenage sex, animal nature -- Equus keeps you on your toes.
And Daniel Radcliffe is on his too. Alternately piercing and controlled and wild and manic, his small but pecced out body is the perfect container for the sexual repression on which so much of the plot turns. He is a real actor, not just a vessel for He Who Shall Not Be Named, easily shedding the be-spectacled Potter persona and his attendant earnestness.
The production, replete with smoke and mirrored horse heads, is also filled with a lot of mumbo jumbo, both psychiatric and judicial (let's hope the judges and the shrinks aren't actually making deals in backrooms like this) but new audiences will find that Equus is the kind of thing you always "imagined" theater to be: it's dynamic, exotic, talky, and definitely not your average reality show where in the end Dr. Phil or Oprah would have forced Alan to confront his inner demons on air.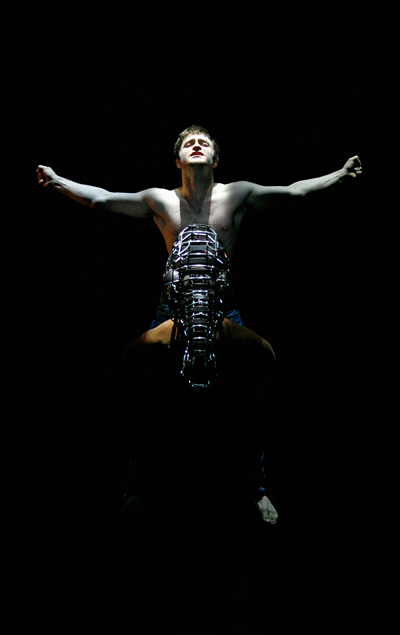 It's the perfect thing to see an age when religion, sex, justice and love are all already mixed up in our minds for entirely different, national reasons.
Equus is at the Broadhurst Theater: 212 239-6262 or, if you are lucky, at the Tkts Booth, newly refurbished, in Times Square
Calling all HuffPost superfans!
Sign up for membership to become a founding member and help shape HuffPost's next chapter