Jerry Schoenfeld, the chairman of the Shubert Organization died suddenly early this morning.
I can hardly catch my breath. They may dim the lights on Broadway, but they will never be able to dim my memory of the twinkle in Jerry's eye.
Jerry was one of the legends of New York, not just the theater world, but the whole world of culture, an icon of his generation and those which came after, a leader, sometimes feared, mostly beloved.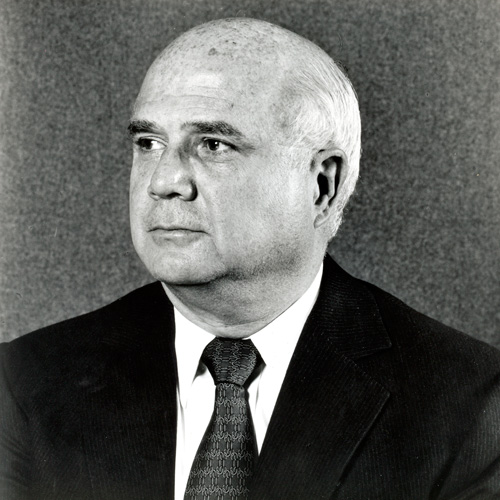 Gerald Schoenfeld, a portrait by Robert Mapplethorpe
I knew Jerry from my early twenties through family, and worked with his wife Pat, the most durably fashionable and forthright woman who was by his side at every opening, at every table, and who graced his life with impeccable taste and style.
I used to hear tales of Jerry's hard-nosed negotiating with the unions and tough-as -nails business acumen as well as stories of his dodging a number of bullets from various directors, writers, co-producers who hadn't managed to sell their wares to Jerry or his partner Bernie Jacobs who died in 1996.
But the Jerry I knew would always give me a big hug and kiss and ask after my family, and more importantly, who would take me seriously even when I was beginning my career and even when I left NY for LA. Jerry loved and respected women and was inclusive as only a titan who is totally secure in his own skin can be.
Jerry was a Buddha too -- a wise man who had managed to marry culture with commerce, no mean trick. The list of boffo box office he championed: Equus, A Chorus Line, Nicholas Nickelby was long, but he also looked after Wendy Wasserstein's Heidi Chronicles and made playwrights, even emerging ones, very much a part of his everyday life.
Those who carped about his conservative nature forgot about the many risks he took, how important he had been in the renaissance of Times Square and the theater district, how many plays had seen the footlights of the great White Way because of his involvement.
He also was enormously generous through the Shubert Foundation to dance and other theater projects and was a frequent supporter of civic initiatives that made New York a better place.
Most recently, he had urged me to see the revival of Equus and he was there opening night when I did. At intermission we had a chance to catch up-- as he surveyed the crowd, the production, the buzz with one eye, he still was able to ask me all the right questions. He never stopped caring about box office and innovative ways to make the sometimes impossibly expensive Broadway numbers work.
And he loved his theaters and lavished attention on them too.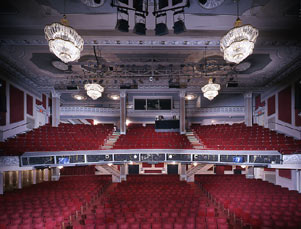 Gerald Schoenfeld Theater on Broadway courtesy The Shubert Organization
Like a lyric from his most famous production, A Chorus Line, the glittery musical that was itself a perfect reflection of the spirit of Broadway, Jerry was one singular sensation.
REAL LIFE. REAL NEWS. REAL VOICES.
Help us tell more of the stories that matter from voices that too often remain unheard.