The list of Roger Corman protégés is amazingly long and stuffed with goodies of all persuasions.
There are the famous men:
Scorcese (Box Car Bertha); Demme (Caged Heat, Crazy Mama), Nicholson (Little Shop of Horrors), Joe Dante (Cockfighter), Francis Coppola (Battle Beyond the Sun), Ron Howard (Grand Theft Auto) Sylvester Stallone (Death Race 2000), Bruce Dern, Robert De Niro (Bloody Mama) Peter Fonda ( The Wild Angels), Peter Bogdanovich (Saint Jack) Curtis Hanson (Sweet Kill) and Jonathan Kaplan (Night Call Nurses) and those are just a few of the guys who wrote to the Motion Picture Academy to advocate for the award that Corman is finally getting this weekend.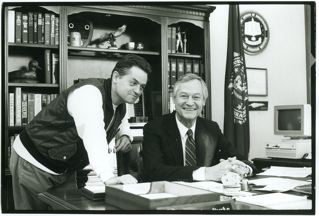 Corman with Jonathan Demme.
They said, "it is virtually impossible to separate our various entries into the film industry from Roger Corman and his obsession with working with newcomers."
Or how about the European auteurs whose films might not have been seen in the United States without his advocacy: Bergman, Fellini, Kurosawa, Schlondorff, Truffaut, Wenders?
Or The Intruder, The Wild Angels and The Trip -- three films that took on tough, important, politically charged subjects?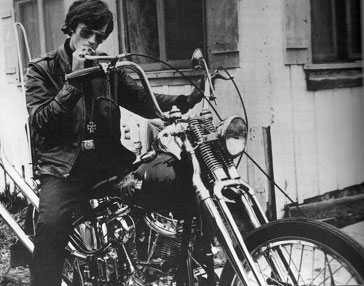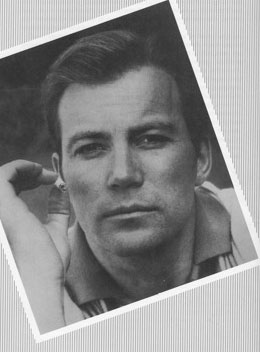 Shatner in "The Intruder."
But the beauty is: It never was. Instead, he is the unbearable lightness of being a director, producer, actor, mentor. He is the most effervescent of gentlemen, one who has that gene for making it all look easy even though we know how hard he worked, on what a shoestring, how hard he made them work, on an even shorter shoestring, and how they are eternally grateful.
Many of them are talented and one presumes they would have been in the firmament. And yet.
Corman movies had their very own silk-purse-from-sows-ears ethic. And Roger led the way. If he could make Little Shop of Horrors in two days, well, then anything was possible.
Genre, exploitation, first time directors, imports, call them what you will: He was absolutely fearless and seems to have had a good time doing it too.
I lobbed a few quick questions at the honoree:
CZ: You practically invented the lemonade-out-of-lemons school of filmmaking. Directors talk about the famous lunch they have with you before they go to work--apparently once a couple of hours and then about ten minutes, where you gave them speed film school. Would you tell a young filmmaker now to go toward the Internet or would you advise learning how to make movies the old fashioned way?

RC: I believe young filmmakers should learn the basic techniques of filmmaking so that they can adapt them either to motion pictures or to the Internet.

CZ: Women-nurses, teachers, mothers, prisoners, molls and swamp creatures have all been given the traditionally male roles in your films. You have a strong and independent wife and two accomplished daughters. You have also launched the career of a few female directors -- Penelope Spheeris and Katt Shea among others. How is it that women still seem to be so lost in how to make Hollywood work for them rather than the other way around?

RC: Women are fighting against thousands of years of subordination. Their battle is being won but it will not be won quickly or easily.

CZ:Your wife Julie has given the high concept of Roger Corman as conservative meets outrageous. You seem to have made peace with living the life of a gentleman, cherishing school ties, encouraging your children to do well academically with a down and dirty way of getting work done. Wouldn't Freud have had a field day with you? And hey, maybe is there an idea for a new movie in there?

RC: An educated rebel can accomplish more than an uneducated rebel.

CZ: I last heard you were making a film called Dinoshark. What's the status of that? How active are you in producing and are you ever planning to step behind the camera again?

RC: Dinoshark is in the final stages of post production for the SyFy channel. I remain active as a producer but after all these years I would only return to directing if i found a project that truly interested me.

CZ:You are someone who is passionate about liberal politics who has supported the causes you believe in. Is it possible for creative people to still have an impact in a country faced with such pervasive Washington gridlock?

RC: I believe that creative people can have only a slight impact on Washington gridlock but a slight impact is better than none.
The Motion Picture Academy is long overdue in giving Roger an award. I tried to think why this might be. I 'm sure I know. It's because he's a different kind of tentpole -- one that's not just about money but also about the long view. The Academy tends to honor its own, and Roger is not one of its own, but rather our own, a maverick. Someone who has given to audiences -- without constantly looking over his shoulder at what the other guys were doing.
That thing about marching to your own drum? Roger has been marching to his own symphony.
Okay, I'm calling him Roger and so I have to say, Roger's a friend not a colleague and my vantage point is one of friendly fan and not objective journalist.
But to see directors smile and tell their "how I got my start with Roger" stories is a genre unto itself: basically, you take the ball, or whatever thing is the room at that very moment, or the set or location that was left over from yesterday and you go!
Ron Howard calls him a businessman and audience advocate. He says Roger's thrill came from how far he could stretch a production dollar.
Shooting 10 days or 18 days, can you make it happen? Can you find a formula that makes sense but still keeps it fresh? Can you put real people in a movie beside actors and make it work? Can you work backwards from the last scene of a shooting script because the light is better? Can you go non-union? Can you write, produce, direct and act in the same film? Can you do it for a price?
Robert Towne once apparently said to Roger, "Making a film is not like a track meet, it's not how fast you go."
But maybe it is. Because clearly we see that sometimes taking your time and fretting and adding layers of stuff you don't need doesn't work either. Restriction breeds creativity.
I would like to get a PhD in the Corman women and I'm sure somebody has. Roger, who has a fiercely independent wife and two talented daughters, has delved into the psyches of teachers, nurses, molls, swamp creatures and big bad blood crazy mamas. They should seem exploited. Instead, they rock! Mothers who say things like "A mother still got some rights in this country," and a voice over narrator who says, "Enter the female jungle where bodies behind bars ache with hunger for a man, any man," and just about every iteration of the female condition in between.
Gale Anne Hurd says she was shocked when she left the University of Corman and found out that the rest of Hollywood did not champion women in quite the same way.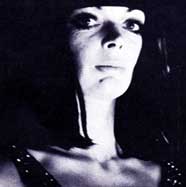 And it's not just behind the camera. Actresses too found something they could sink their teeth into: Jane Asher (Masque of the Red Death), Nancy Sinatra (Wild Angels), Shelley Winters (Bloody Mama), Charlotte Rampling (Target: Harry).
Roger is legendary for his penny pinching, for his generosity, for his martinis, for his courtly manner, for his sense of humor, for his ability to vamp.
The model for filmmaking that we have today in Hollywood is working for only very few films. Certainly it is not bringing new young people with fresh ideas into the business. And in the down economy, it's getting even worse.
Is there no one out there who can be the Roger Corman of today -- for the next generation, for posterity?
Calling all HuffPost superfans!
Sign up for membership to become a founding member and help shape HuffPost's next chapter