Frances Lasker Brody is now mostly infamous for having owned the most expensive work ever to be sold at auction, Picasso's 1932 portrait of his muse Marie Therese Walter, Nude, Green Leaves and Bust, the gavel at a whopping 106.5 million last spring at Christies. But the Woman behind the Picasso was legendary in her own right. And as of today, she will also be known as the Woman who made Matisse do a do-over.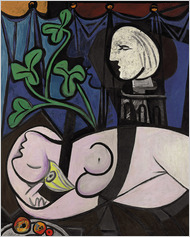 Estate of Pablo Picasso/Artists Rights Society, New York, via Christie's. "Nude, Green Leaves and Bust," a 1932 Picasso.
Though she was to the manor born--a daughter of Mad Man philanthropist Albert and stepdaughter of art maven Mary Lasker, Mrs. Brody was fearless in her pursuit of a modern aesthetic--in her home, her clothing and in the way she conducted herself as a patron of the arts. Her 1950 residence, designed by Case Study architect A. Quincy Jones and decorated--sublimely so--by William "Billy" Haines, has almost recently been sold twice, and it seems more important than ever to tip one's cap to the daring Francie--even if it brings out a few pointy feathers.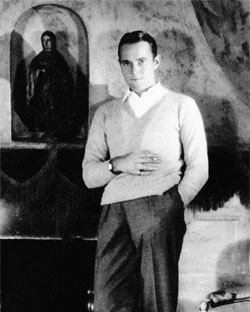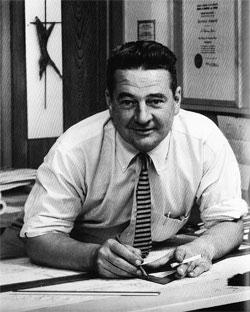 William "Billy" Haines (L) and A. Quincy Jones (R).
Brody and her husband Sidney hired Jones, who was in his late 30s, and for whom this was a first big residential commission, and the Hollywood film star-turned-decorator Haines, who designed handmade homes for the wealthy in California and Texas.
"I think it's the most natural combination of Jones and Haines, pure modern, not Hollywood Regency," said architect Fred Fisher, whose own distinctive office in West Los Angeles was originally Quincy Jones's studio.
"We took a year to plan, a year to build and a case of whiskey a week," Brody once told Town and Country about the house, which was completed in 1951. David Rodes, Director Emertius of the Grunwald Center at UCLA, who was a close friend, says, "she and Sid had dinner with them every Thursday night for well over a year, and she remembered those discussions with great joy."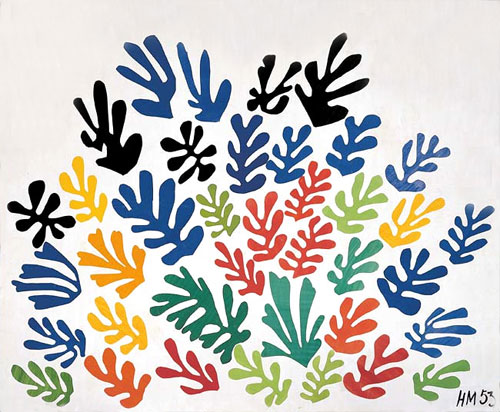 But the thing that made my heart skip a beat--in addition to the atrium where Matisse's La Gerbe (story of its acquisition below) had once graced the unique outdoor space (the art hanging on the walls is now reproduction or posters), more than the rolling infinity lawn, or the doors which open the house to the outside, was the splendid dressing room and master bath.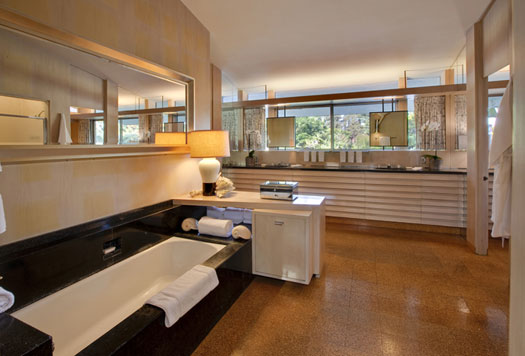 I felt for a moment what it must have been like to get up in the morning as an alpha female, not Frances Lasker, daughter of Mad Man genius Albert Lasker, or Mrs. Brody, wife of Sidney, shopping center magnate, but Francie, author of her own destiny.
Women who knew her describe her as perfect, immaculate, tasteful; she had many James Galanos and Christian Diors--one contemporary remembered vividly a Norman Norrell design which had a print copied from Winston Churchill's bathrobe. You could once have seen the collection through the beige custom-made closets which have peek-a-boo horizontal glass inserts that echo the horizontal windows that run the length of the room overlooking the bird-of-paradise trees. Brody had a raised silk daybed on which she could rest up before entertaining while overlooking the garden or glancing down the cork-tiled corridor past the twinned lead framed mirrors to see if tea was on its way.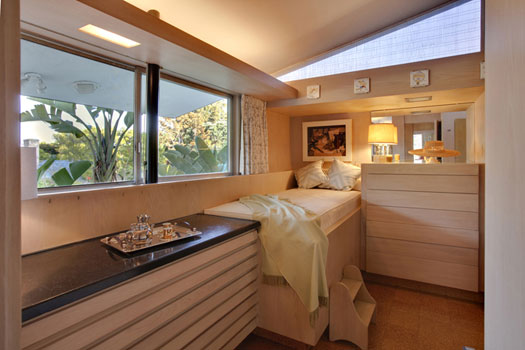 Brody decided early on that she was too tall and not conventionally pretty enough to be a shrinking violet, according to Fisher, "so she decided to speak her mind."
"Francie was a fascinating woman--I found her quite intimidating actually," admits Anne Philbin, Director of the Hammer Museum. "The picture of her in the Murphy Sculpture Garden at UCLA says it all--she looks like a champion racehorse--tall, lean, confident, and utterly thoroughbred."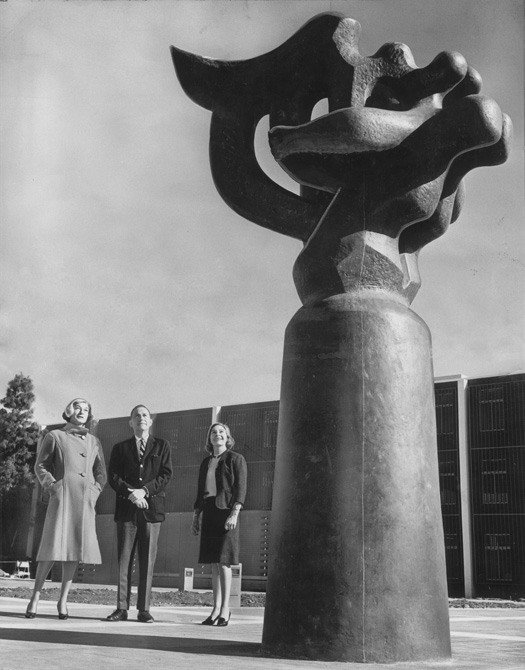 Frances Brody, Franklin D. Murphy, and Lillian Weiner with Jacques Lipchitz's "Song of the Vowels" (1931-32), 1965. Department of Special Collections, Young Research Library, UCLA, Los Angeles Times Photo Archives.
Often overlooked in her CV was that Brody was a Vassar girl. Having spent almost a year writing a film portrait of Mary McCarthy for American Masters, I can safely say there was something about Vassar--for that is where the characters in McCarthy's novel about The Group began--that helped create modern women. Brody graduated in 1937, McCarthy only four years earlier in 1933. McCarthy too had her detractors but found new challenges irresistible and railed against the then-dictum that a woman's place was in the home--although for Brody, her home is surely where she made a famous place for herself in the world.
Though Brody was very wealthy, she went to work after college. She modeled and served in the volunteer ambulance corps during the war where she met and married Sidney, who eventually made a bundle in shopping centers. But when she got to LA, she was still "not part of our crowd," said another of LA's leading cultural ladies about a city which still has divisions today. The magical house undoubtedly helped her bridge the gap.
"The first night I went to her fabulous house I was 18 years old," recalled Hutton Wilkinson, the dashing designer and heir to Tony Duquette's Dawnridge, another one of Los Angeles's great houses. Wilkinson was proudly wearing racing silks which had belonged to Elizabeth Arden's jockey, "and Francie said, 'you look just like one of my Degas!'"
Brody died last year at 93 (her husband in 1983), still holding court at lunchtime in her bedroom, looking "done up nicely," said Fisher, recounting stories of her life, a sheaf of business papers often by her side. "We helped her with little home improvement projects until the end, like she was going to live in it forever," he added, still impressed. "A very nice meal--lamb chops--would be served with wine."
"Books were everywhere," David Rodes adds. "Francie kept up with everything." Rodes remembers other meals from an earlier time, "mayonnaise, gelees, caviar, Senegalese soup, deviled eggs, croutons, champagne and way too much sugar"--the food of the fifties. "I always came away slightly sick but awestruck," he confesses.
Though Brody was said to have tiny feet, her footprint still looms large--some I spoke with were tripping over themselves to avoid being identified, and it's clear her style, which could verge on "imperious" or "always in charge," could alienate.
"She was a piece of work," remembers a cultural doyenne who knew her when they served on UCLA's Art Council in the sixties and seventies (Brody was also a overseer at the Huntington Library and a trustee of LACMA). "She could make people cry" after a meeting, she continued. The thing is, she added quickly, she "was usually probably right!" In addition to her original style, she also remembered how important Brody had been in the organization of the Matisse show at UCLA in 1966 and signature touches of the Brody attention to detail in the goldfish bowls that formed centerpieces that echoed one of the Matisses.
An employee of a major auction house once noted that Brody was "aloof" until they discovered that they shared the same rabbi. "Then she was much nicer!" he recalled with a chuckle.
Wilkinson adds, "She had a heart of gold and was really very nice. Unfortunately, she had the reputation of being a really tough cookie. Tony Duquette once said to me, 'She turns people off... because she reads her lines badly.'"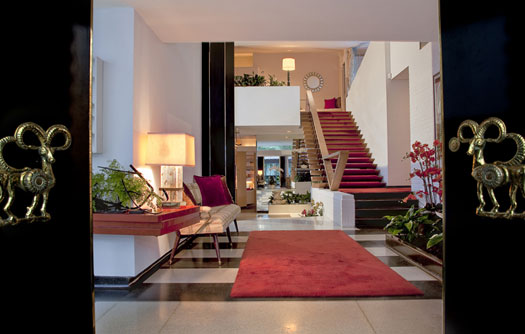 But some lines--with the help of her stellar design team--she got absolutely perfectly: the cherry-carpeted staircase which floats to the second floor master suite, the prise de vu outside the bedroom, the striped linoleum in the kitchen. Though some connoisseurs considered a few of the works of art in her collection not of very first tier, as counterpoint to the architecture, they were still perfection. And as the vision of one couple, they make art collecting the love story it can be. (They bought the Picasso for $20,000 in 1951.)
Rodes became a confidant of Brody's in the 1980s and was the recipient of many private stories. He shares more easily the public ones.
The story behind the Matisse going on view today at the Los Angeles County Museum of Art is one for the record books. La Gerbe was commissioned in the summer of 1952--maquette and tile mural together cost $15,000. "She had a special bad-girl grin in remembering that on her 1952 visit to Matisse in Nice to commission the ceramic mural for the house's atrium, neither she nor Sid expressed noticeable enthusiasm for Matisse's first design (now in Dallas). A few days later Madame Duthuit (Marguerite) called to say, much to their surprise and delight, that 'Father will do something different for you.'"
Telegram: "Ceramic Leaving in 2 Boxes on SS President Polk sailing Marseilles 25 April 1955."
"So, the Brodys didn't actually see the glorious La Gerbe until it and its even more beautiful tissue maquette arrived from France," Rodes wrote in an email.
The ceramic made a pit stop at MoMA in New York, at the request of director Alfred Barr, before coming to Holmby Hills, and was installed in the Brody's atrium until it was given to LACMA at Mrs. Brody's death in 2009, Rodes continued. The maquette went to UCLA, where it hung for many years in the lobby of the Wight Art Gallery (Matisse having stipulated that it be given to a public institution). It is now at the Hammer Museum.
I'm not sure that making Matisse do a do over is a privilege or a pitfall of powerful collectors--but it demonstrates that the Brody's were not as easily intimidated by artists as some others were about them.
Brody used to give some of her clothes, hardly worn, to the Thieves Market, a giant flea market she helped found to raise money for the UCLA Art Council and later to the Colleagues, a high-end resale shop. It is said that it was the women who volunteered there--also well-heeled--who were most excited when the batch of Brody's elegant dresses came in annually, as they were able to have first dibs.
Now Christies has some of that which remains. They are offering several items of porcelain and silver as part of their larger October sale and a few antiquities in their larger December sale (both auctions are in New York). The custom Billy Haines furnishings from the house are being held in reserve while the home is on the market, to give the eventual buyer the option of purchasing them.
Los Angeles is now a city where architecturally important museums and houses are being commissioned at a rapid clip and where many serious collectors choose to reside. Brody would have been a star in any city, though this woman and this city seem uniquely suited to each other.
Popular in the Community