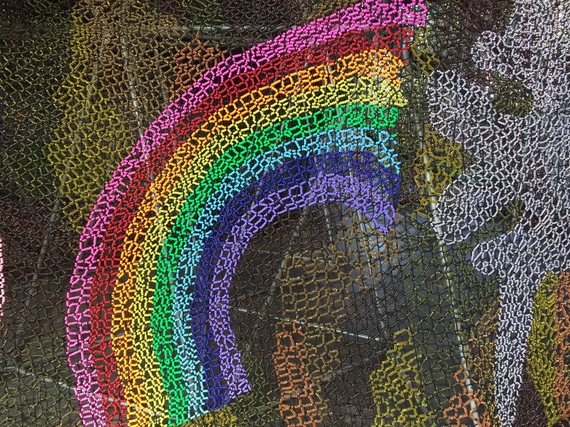 Nick Cave, Until, Mass MoCA
There is nothing so sweet as combining nature and art.
The last time I wrote about this magical elixir was when Creative Time took over the north end of Central Park in a site specific installation of dancers, sculpture and sailboats.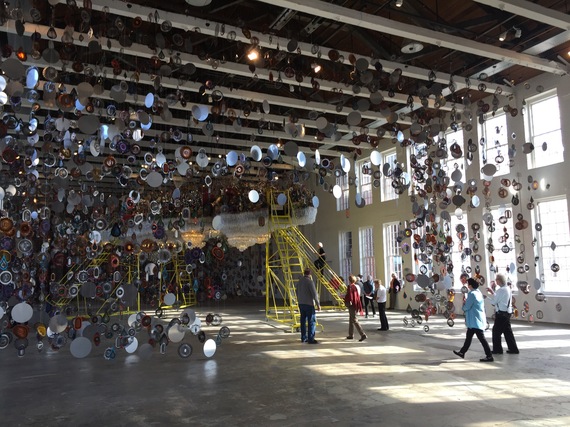 Nick Cave, Until, Mass MoCA
Last week I had the chance for a day trip to the Berkshires and was able to peep at leaves and at the work of two artists who held their own with colors that popped at Mass Moca --always a dramatic destination--with Nick Cave and Alex Da Corte strutting their stuff.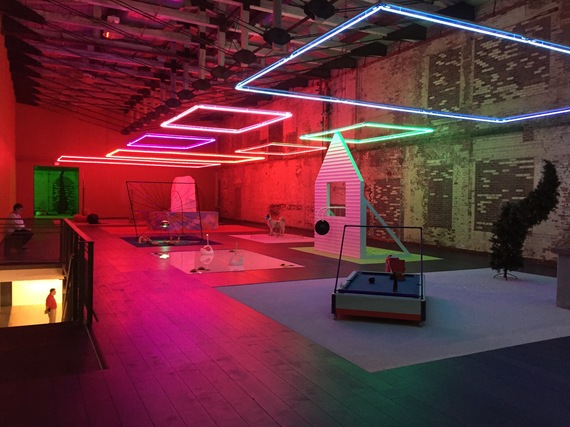 Alex Da Corte, Free Roses, Mass MoCA,
The museum is a veritable funhouse of fall color easily rivaling the reds, yellows, oranges and greens you can spy through the oversize windows.
Cave installed a number of site specific pieces that will take you through a forest of ornaments on your way to a cloud topping Wunderkammer of found objects, ceramics and the contents of his own crazy closet mind reached only by yellow ladders, through woven beads of brightness on your way to a mylar waterfall of pom poms.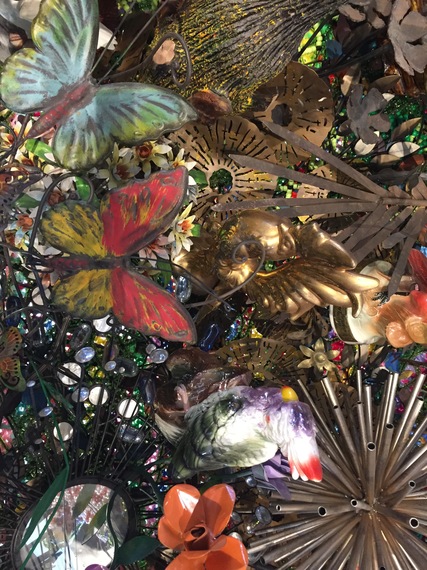 Cave--erstwhile grand puppeteer-- offers these pieces as a reaction to racism and racial profiling, specifically in response to the phrase "innocent until proven guilty" and in solidarity with the stop-and-shoot cases in the news. But you will not necessarily take that more didactic lesson away from this exhibition Until without my telling you. What one gets in the giant gallery is awe at his imagination and his craft.
Yet Cave hopes it's a change agent as an event space inciting conversation about race as it travels to Australia and the Crystal Bridges Museum (funded by a Walmart heiress--where they could really use some shaking up. Or possibly a line designed by Nick Cave.)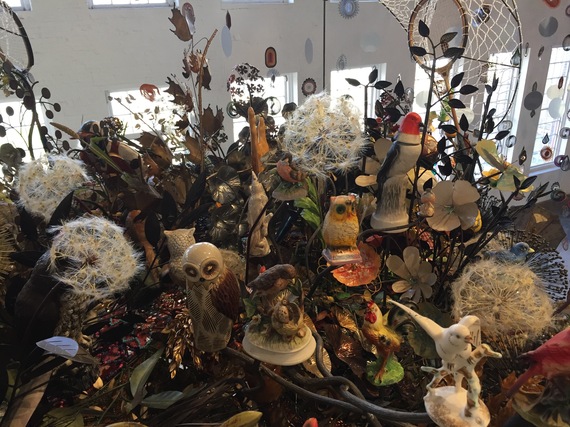 Alex Da Corte is someone I discovered when he took over the Luxembourg and Dayan gallery in Manhattan. In fact I found that smaller venue gave him a tighter focus that I preferred in his zany, décor-meets-art practice.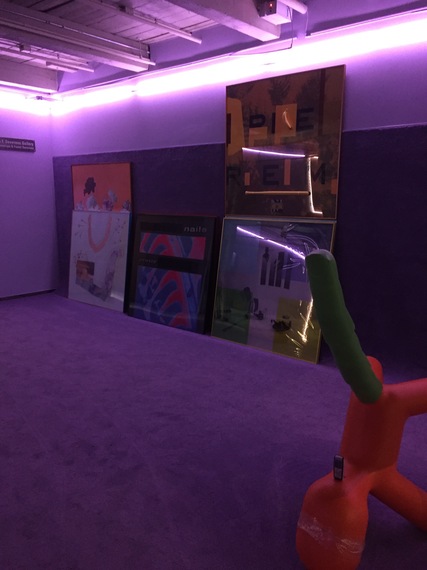 Alex Da Corte, Free Roses
Still, he has a wild and witty approach to the world I find engaging in Free Roses, so called after a fantasy stimulated by a flower seller near his home in Philadelphia. Also riffing on found objects juxtaposed with items integral to daily living, Da Corte remixes, restages, begs, borrows and steals his way through suburbia using carpeting (a favorite element of his), lighting, swans and dogs on tracks, everything you might want in the dwelling of your mind, in Disneyland or as I prefer, in Jean Cocteau's La Belle et la Bete, decorative elements that have a way of coming to life when you least expect it.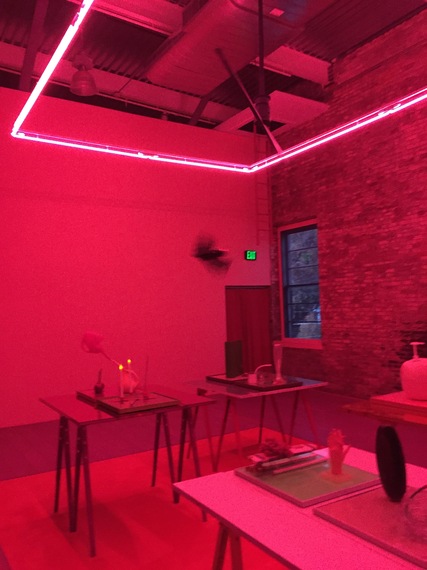 Alex Da Corte, Free Roses
I don't want to spoil your experience of these two giant installations, like a good mystery story, I don't want to give away the ending. Or the beginning.
I'm not sure where these two artists go from here. Mass MoCA is a very big space and accommodates their grand visions well. But I know it must be fun to be them. I hope they know each other. If not, that would be a jolly meeting to attend. Meanwhile, we (and our children) have the juicy fruits of their fertile minds.
REAL LIFE. REAL NEWS. REAL VOICES.
Help us tell more of the stories that matter from voices that too often remain unheard.