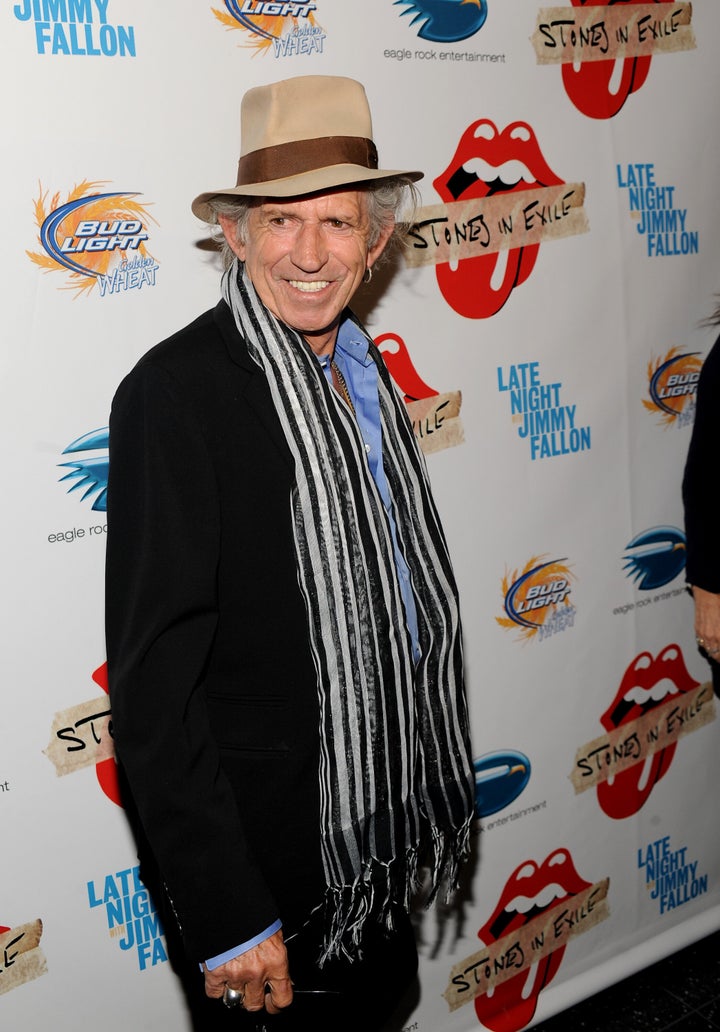 I spent New Year's Eve in bed with Keith Richards.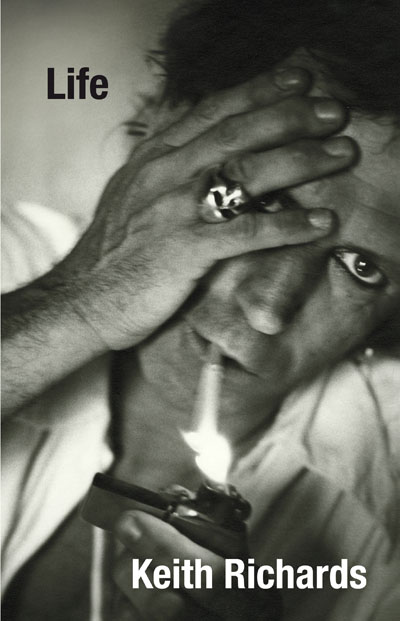 It was so cozy. The monsoon-like rain was coming down outside but there we were under my white down duvet getting it on like it was 1970 all over again.
Every once in a while I got out of bed to refill the wine glass or get a snack but really did not want to leave his side and only did when my current all time favorite Stones song Waiting on a Friend came through the headphones I was wearing and caused me to get up and dance around the bedroom. He didn't seem to mind at all as I literally picked him up and put him down even though he describes himself as someone who has a very short temper with people who ignore his single-minded focus even if things take, as they usually do, all night long. I was so turned on I could not get to sleep anyway without the eventual assistance of a white pill which I thought might make us even more kindred as I knew Keith had been fond of these at one time.
It was amazing because I had never been particularly entranced with Keith or any of the individual Stones, though of course as a dancer I admired Mick's wiry body and his moves and his incredible energy, but I was always a passionate Stones, the group, fan, especially after the Beatles had begun their downward spiral and I sensed Stones were in it for the longer haul.
I could mark my life by the Stones concerts I had seen: at the Garden, in Amstel Hall in Amsterdam where I almost got trampled to death, on the field in Dodger Stadium accompanied by a nine year old who kept nudging me as the people in front of us lit up joint after joint and the sweet smell of pot wafted over us or, finally, the most recent time at the Hollywood Bowl when I was the guest of a renegade eighty-something Hollywood producer-director and his wife and had stood along side them in the stands as we sung along with the chorus of Jumpin Jack Flash.
And so here I was in bed with Keith practically all to myself and there could not have been a sexier, more boon, intelligent and intriguing companion to usher in the New Year with his skull rings and exposed, hairy chest and kohl-ringed eyes. Even though he insisted on telling me all about Anita and Ronnie and Patti, I wasn't jealous hearing about their sexual exploits one bit and only felt myself grateful to be under the sheets with the very same, studly guy.
Keith made me understand that the Stones, especially he and Mick, had had very trying times and that for a long time his very best friend was really the junk that he poured into his butt. (He couldn't mainline because, well, it would show). He also gave me insight that the life of a jet setting, rock and rolling Stone may not have gathered moss but instead hundreds of groupies, musicians, producers, managers, friends, hangers-on rich and poor and of course, fans.
And he generously doffed his hat to the other musical geniuses of the century, his inspirations. He was also excellent on the historical roots of blues, jazz, rock and roll and how to play the guitar, erudite (with the ample aid of James Fox, his buddy, three-way no problem) and clearly widely read. The way he said he began writing the Stones songs--a phrase or first line handed off to Mick and then worked over by them both--seemed like letting the genie out of the bottle.
I know you might be very jealous of me and the time we got to spend together which ended up lasting the whole entire weekend, three nights of intimacy I will never forget, but I will give you a secret tip: you too can have your nights with Keith as he is a very democratic fellow and understands, like that night in Jamaica he told me about where he went to the bordello near his house and just hung out with two girls in bikinis and watched them sleep all night and never even touched them, that he can be chaste and respectful as well as randy and rock-star.
Keith says that he never puts the moves on the ladies first, that he is passive and that they always have come onto him but he (and Amazon) made it very easy for me by setting a very, very reasonable low fee for the three day love-in. I almost felt like we were John and Yoko and that world peace somehow depended on not getting out of bed.
Happy New Year and hey, you may not be able to always get what you want, but if you try sometimes, you get what you need.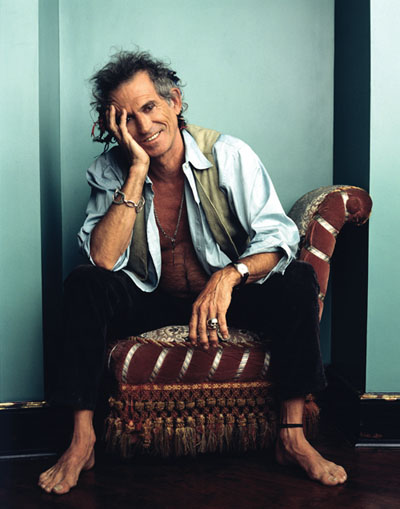 Life by Keith Richards is available at Amazon and airports and newsstands and the few remaining bookstores there are.
Color photo by Deborah Feingold.
REAL LIFE. REAL NEWS. REAL VOICES.
Help us tell more of the stories that matter from voices that too often remain unheard.