Dana Spiotta, most recently author of Innocents and Others but also of three previous novels (Lightning Field, Eat the Document, Stone Arabia) written in five year clumps comes up the stairs to my apartment, her signature black framed glasses leading her way. In town from Syracuse where she is one of the storied Creative Writing teachers at the University (along with Joyce Carol Oates, Tobias Wolff, Mary Karr, and where only 6 candidates were admitted this year from 600 applications, take that Harvard!) she is just about to go change for her upcoming evening appearance at the 92nd St Y with one of her closest friends and mentors, Don DeLillo, also celebrating the publication of his first book in many years.
It's a good thing too because the first thing I notice is that she has her boyfriend t shirt on backwards. I like her right away for this. Later I think maybe it's like the actresses I've interviewed who intentionally meet me at hamburger joints in strip malls and wear cut offs: they want to impress me as being a real person. But I saw that the author behind these four books I like very much is unaffected and droll as she slips quickly into the bathroom to turn it right side out.
She is exuberant and outgoing, straightforward and warm. She is everything I imagined she would be, and a lot less melancholy and more decisive than many of her characters. We talk about how we all want to know about the authors whose books we like--and Spiotta hits a home run for me. I could see Spiotta could be someone's very good friend.
In fact one of Spiotta's enduring themes is about friendship as a love relationship,
The friends that you have when you're young and stay lifelong friends with are special people that can't be replaced. They remind you of who you used to be, you can't discard people that you have history with...We do have this expectation that romance has to be perfection; a fucking miracle, but with a friend you have these moments where you don't talk for years and then you get together where you pick up where you left off, and there isn't that pressure to always be the constant everything to the other person; and there's something beautiful...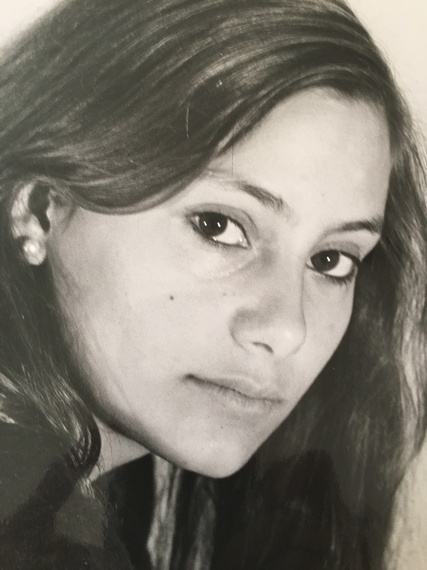 I've selfishly invited her to chat because we have so many points of connection (Syracuse, LA, Crossroads School, film, food, politics)and a distinctly clear eyed view of life, love, affairs, work and children. I know she will be inspirational, and she is.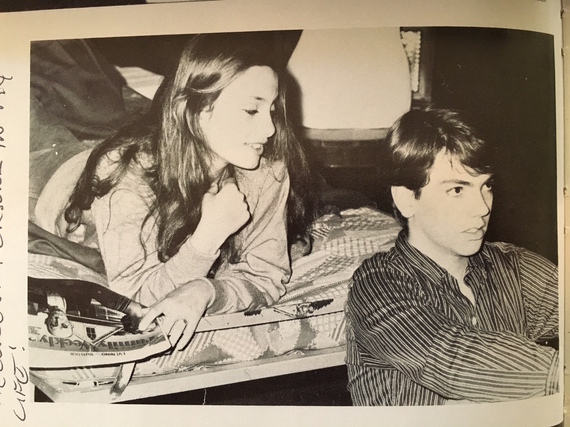 Spiotta at 16 in a play at Crossroads School, Santa Monica
In her latest novel, Innocents and Others, (and like Elena Ferrante), Spiotta dials down on a long term friendship between two very different filmmakers who went to high school together in LA: one, Meadow, a well to do intense documentarian who holes up in an abandoned warehouse in upstate NY who acquires young lover-slash-assistants and one, Carrie, a more easygoing, commercial rom-com director who marries and has a baby and is happy to get a laugh. They fall in love with cinema and each other in high school but find different ways to make their marks.
"I'm interested in families," says Spiotta. "Meadow and Carrie are only children and they create this family; and it gives them something that enables them to be these artists; and it pulls them apart but they always come back together"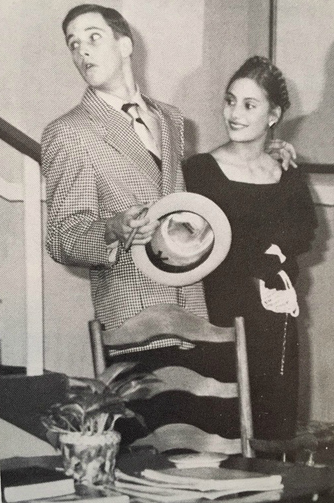 Spiotta at 16, Crossroads School
Carrie is steadfast in her support for Meadow, but Meadow is more elusive and challenged by her subjects--a number of whom she ultimately betrays by her cinematic choices.
Running parallel to them is the story of a third woman, Jelly, blind-ish, overweight, insecure, who finds herself best by seducing men on the phone but abandoning them when they want to meet her for --as she has sent them the image of a sexy acquaintance instead of herself--she fears they will almost surely reject her once they see the real her.
Their lives come together when Meadow makes a film about Jelly. A blind-ish woman who can hardly see juxtaposed with two women who are keenly sighted: this is rich stuff. " There's this weird expectation about likeability and female characters," says Spiotta. "No-- they're human, so complicated. When did that become part of literary critique?"
Along the way there are explorations of the meaning--and pain--of devotion to our art or passions, the importance of our senses, how we account for ourselves, how we deal with the men who love us, our impulses to keep secrets and to confess them, the way things look one way but are often another. Like Agnes Varda she is a gleaner, seeing in haystacks the strands of gold.
Another theme that runs through all her work is the influence of technology: phones, music, internet, computers, films. Tech creates intimacy and creates distance; it's a conduit and an interrupter. (Despite this, Spiotta is not on Facebook or Twitter. She is a "lurker" she says, which is one step ahead of me. I am not a luddite, I just value my privacy. Nevertheless, after some prodding, she obliged me by hunting down some vintage photos for this piece)
"What a mystery, the way things act on us like secret messages just to you as you sit in the dark", thinks Meadow.
Why didn't Spiotta herself end up making films? "I like the control you have [in novels]; a lot of made up films are in there; so in a way I get to have it all; be a filmmaker, be a musician, be all these things in your imagination."
Yet the narrative is delivered in the most personal, least hi-tech way, comprising notes, lists, screenplay cuts and reveries. She writes one of the most tender but most explicit love scenes I've ever read.
And how it is to be abandoned by someone you love? "Being left was bottomless. Not only in the moment but the way it gave the lie to all the moments that precede it. Is that true? Is love real and true only if it continues? Was it revealed to be "not live" when it unraveled?" she writes.
Eat the Document (title from a Dylan film) excavates this theme of invisibility in another way by probing the life of a woman who has helped set a bomb off in a political action which ends in an unintended death. Politics are important in all Spiotta novels. " As time went by, wasn't every life a kind of narrowing, a steady relinquishing of possibilities..."
Stone Arabia shines a light on memory, what is real, what is recorded in the relationship of a brother and a sister. "The finiteness of life is what gives it shape," muses Spiotta, "one of the things I like about a novel is you don't really understand it until you get to the end; and maybe you don't understand a life until you get to the end".
Lightning Field, the earliest but the closest in spirit to Innocents also looks at the lives of two friends and jumps out as being Didion-esque both in its Los Angeles setting and in the way Spiotta sets up Lorene and Lina whose attributes are later echoed in Meadow and Carrie. ""Failure of faith in self results in a failure of faith in other people and you never really know, "says Spiotta. This resonates with me more than anything.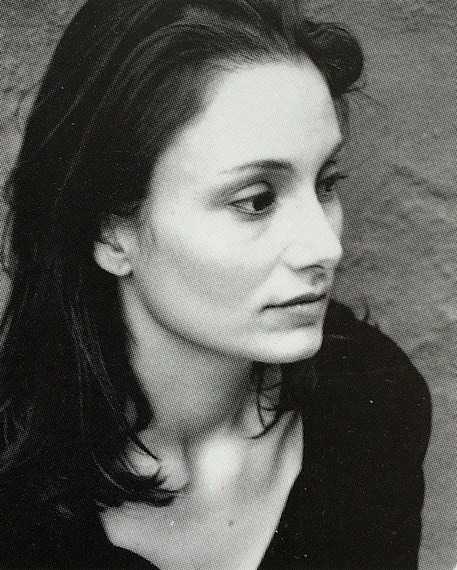 I don't want to give too much away because Spiotta likes to surprise and her narratives are page-turning. "The rest of the culture is really good at saying, " this is black and this is white" and fiction is really good at saying this is both,' she says.
Later, Spiotta and her mentor Don DeLillo enter together in front of a packed house at the 92nd St Y. (I am relieved to see Spiotta has her jacket on right side out). The two whip smart writers read their work and carefully question each other. DeLillo is much more relaxed and funny than I imagined him to be from his work. He reminds me a little of Nash in Spiotta's novel Eat the Document, politically engaged but engaging. They talk of death and how it can both bless and constrict; how important it is to name characters properly; how they "populate the imaginary and the real" ; about well-behaved sentences and the importance of having the dialogue that "matches" the characters. DeLillo wonders why people get cranky with him for opinions he does not necessarily share with his characters--and gets a big laugh. The lines are around the block for the book signing, more perhaps even than for movie stars, DeLillo's fans are out in droves. I'm worried a little for Spiotta as it probably will be the case that her line isn't as long but then I understand that if she continues at her pace of popping out novels every five years she will still have time to garner the attention she deserves.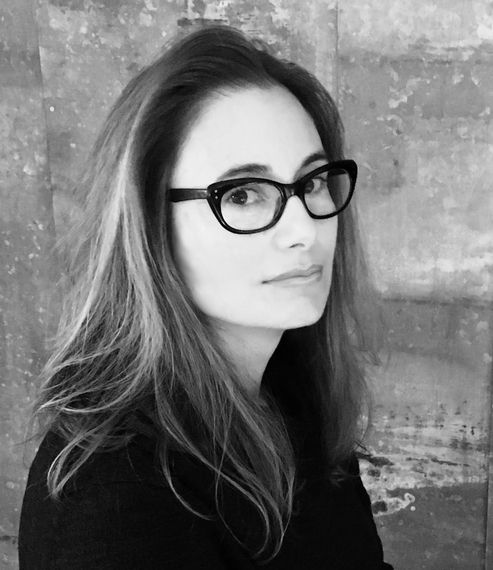 Dana Spiotta, 2015, photo by Jessica Marx
I read an interview recently with Jessa Crispin in which she said, "Part of the reason why I disengaged from it [her blog on contemporary fiction] is I just don't find American literature interesting. I find MFA culture terrible. Everyone is super-cheerful because they're trying to sell you something, and I find it really repulsive. There seems to be less and less underground. And what it's replaced by is this very professional, shiny, happy plastic version of literature."
Shiny? Happy? Plastic? I think that Crispin is dead wrong and you only have to read Marisa Silver or Jenny Offill or Rachel Kushner or Jennifer Egan or Elena Ferrante or Zadie Smith or Karen Russell or of course, Spiotta, to know this.
Spiotta buttresses this list to add some of the lit prize winners of the last 20 years: Marilynne Robinson, Toni Morrison, Jane Smiley, Annie Proulx, Joy Williams, Elizabeth Strout, Alice Munro. "If you go back to Middlemarch (it isn't just George Eliot or Virginia Woolf), women have been making challenging and interesting and engaging fiction about all sorts of subjects for a long time... The novel is maybe more marginal altogether than it used to be, it's ok with me: I like being at the edge"
I realize when I wake up the next day that Spiotta has unwittingly given me the metaphor for how her novels work from her t shirt: they tell about the inside out-ness of life, that we may intend to be good but we often don't realize we are being bad., that secrets can stifle and narrow; that if we turn the shirt on the wrong side, sometimes we can get consequences we did not intend.
REAL LIFE. REAL NEWS. REAL VOICES.
Help us tell more of the stories that matter from voices that too often remain unheard.