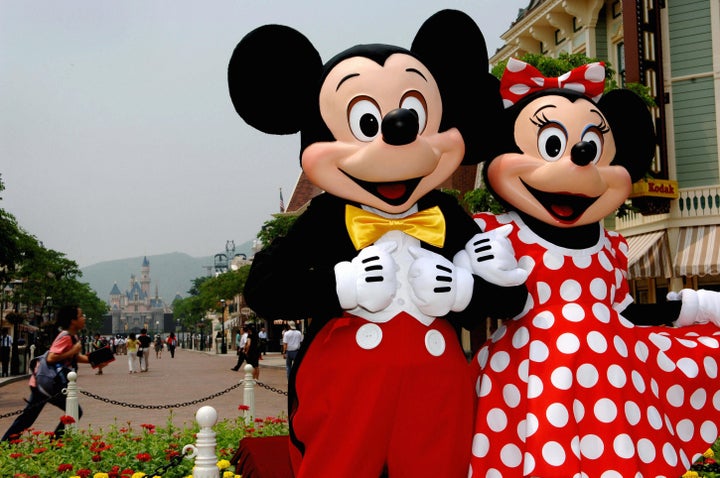 This month in the Vanity Fair Hollywood issue, I realized a long-held dream to tell the largely untold story of the all-female Ink and Paint department at the Walt Disney studio during the Golden Age -- the women behind the Mouse. My aunt, Rae Medby McSpadden, was a member of the department that traced the animators' drawings onto celluloid for filming and began her work on the Silly Symphonies when she came to the studio from Seattle in 1935. Even though Walt -- as he was known even to his staff -- had resisted doing a sequel to Three Little Pigs, Rae was assigned to painting kittens and Saint Bernards for the sequel to Three Orphan Kittens. That was until she -- and almost everyone else at the studio -- was pulled into the multi-handed but single-minded obsession that birthed the first animated feature, Snow White.
Though it fell somewhat outside the narrower purview of my story, I could not resist the opportunity to interview one other treasured behind-the-scenes woman, Marge Belcher Champion, famous as half of the dancing Champions of screen and stage, but known to Disney aficionados world wide as the real-live model for Snow White.
When I say model, what do I mean? Disney and staff developed a process called "rotoscoping"; actors were filmed as aids for the animators to impart more naturalism into their drawings for this challenging first feature. Fourteen-year-old Marge Belcher, whose father Ernest had a well-known dance studio in LA, was chosen "out of hundreds of girls," she says.
Walt was brilliant -- if controversial -- in many ways; one of his most felicitous choices has proven to be this lovely, intelligent woman who today is still an inspiration to anyone who sees her. "He made me call him Uncle Walt -- I was too young to call him Walt, which is what everyone else called him," remembers Marge.
Marge inspired the animators and now she is inspiring the rest of us; she has never stopped being animated. A week ago, a short but moving documentary by Douglas Turnbaugh and Gregory Vander Veer, Keep Dancing -- about Marge, now 90, and Donald Saddler, also 90, two dancing nonagenarians who have denied age its usual perquisites and still rent a studio and dance together every week -- made its debut at the Dance on Camera festival at Lincoln Center. Though they stick mostly to the floor and avoid leaps and spins, the pair are poster grown-ups for keeping the passions in our lives front and center.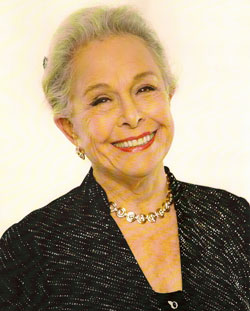 Though Marge eventually went on to partner in all ways with Gower Champion, her first marriage (before the age of 18) was to Art Babbitt, one of the Disney studio's top animators. Babbitt was known for his work on the Queen in Snow White and the Dance of the Mushrooms in Fantasia. Babbitt ran afoul of Disney not once, but twice: first, when he had the audacity to marry "Uncle Walt's" treasured, under-age Snow White model and second, when he became the leader of the 1941 strike that so shook Disney's world.
"In those days -- it seems impossible now--" she says, "nice girls did not go to bed with people before they were married. I had been brought up by my British father, you just didn't do that, you did not sleep with them or live with them."
Though Marge claims to have been a "normal girl, not very analytical, 5'2" with almond shaped eyes and a little chubby," animator Don Lusk remembers her as "soooo cute!" Other animators liked her too. She says Ollie Johnston -- who became one of the famous Nine Old Men and whom she once mistakenly remembered as the model for the scene where one dwarf stands on another's shoulder's "because he was so tall" -- sent her a valentine, saying "he was going to steal her away from Babbitt." But she has only high praise for Babbitt, even though they were only married for 10 months -- which she jokes felt like "15 minutes."
"He was a very, very intelligent Jewish leftist, a terrific guy," she says of Babbitt, "which is what of course irritated Uncle Walt to the point of distraction!"
Marge only spent about three days a month on the Disney lot -- after all, she was still attending Hollywood High. She did, however, earn enough money ("the magnificent sum of ten dollars a day") to buy herself a Model A to drive herself to the lot for later work as the Blue Fairy model in Pinocchio, and one of the models for the dancing Hippo in Fantasia.
"They didn't tell anyone" that she, or any of the other actors or models, or, on occasion, studio personnel, was doing this work -- Disney did not want it to get out to the press that they were even partially relying on tracings of photostats for their characters. At the outset, the work was arduous, under hot lights with heavy equipment, but gradually the technique was refined.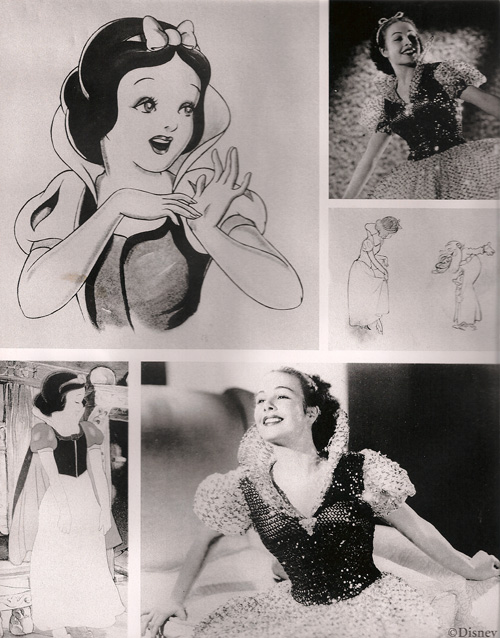 In 1938, though Pinocchio, Fantasia and Bambi were all in various stages of production simultaneously, Marge remembers Babbitt as keeping mostly normal hours. Her mother had taught her how to cook, so she would get dinner ready and they would sit down for supper before he'd get back to work at his drawing table or to practice the piano -- his other passion. They did not go out much, she said.
But the life of domesticity did not appeal for long; Marge moved out to her own place and then went on the road with the Three Stooges variety show in 1939 for ten weeks. Instead of returning to LA at the end of the tour in Pittsburgh, she thought she would go to NY, "to see what was cooking." Babbitt kept calling her in NY, saying "come home and have babies -- but that's not what I trained for!" and so they divorced. She did not make it into the ABT, but did go on to have this marvelous signature dance career.
As an ex-dancer myself, I look to Marge for all kinds of inspiration -- she is exceedingly charming, bright and eager to meet and greet. Fans of all ages surrounded her lithe and diminutive figure at Lincoln Center and she has a smile -- and a story -- for everyone. The Snow White Blu-ray is worth owning. The film is filled with the gorgeously muted saturated colors we rarely see in animation now, and the extra features have more about Marge and gang in the early days of the studio. The Walt Disney Family Museum is another trove of fascinating history about these early years.
And check out "Coloring the Kingdom" in Vanity Fair; alongside the modern-day talented lovelies who grace the cover are lovelies of another era whose lives and work commingled in a very unusual and productive way.
All photos courtesy Marge Belcher Champion and copyright Walt Disney Productions.
Calling all HuffPost superfans!
Sign up for membership to become a founding member and help shape HuffPost's next chapter