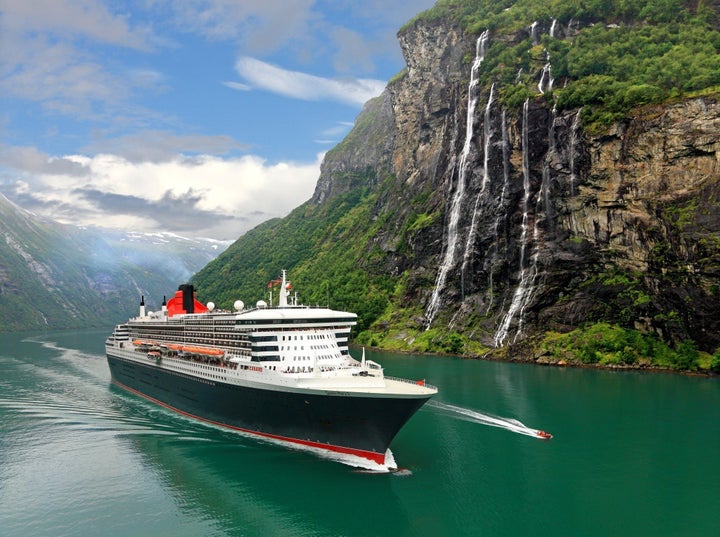 The Cunard Queen Mary 2 is a popular floating resort. The waters are crowded with sea-worthy vessels, so to make planning easier, we've done all the prep work for a cruise vacation. As part of a Huffington Post Travel series on cruise ships, here is a tip sheet offering all the key information one could ever need to know about the Cunard Queen Mary 2.
Destination
The
, or QM2, sails primarily in the Atlantic. The QM2 sails between the British Isles, New York, Canada, Germany, France and Norway.
Grand Ship
The first of Cunard's "Three Queens," the Queen Mary 2 is one of the largest cruise ships ever built. It is 1,132 feet long and weighs more than 150,000 tons.
Special Features
In 2011, the Queen Mary 2 features special trans-Atlantic cruises with graduates of the
. If music is not your cup of tea, try a formal British tea in the Queen's Room. Take a class in casino games and try out your new skills in the Empire Casino. Little cruisers enjoy the
. Registered nursery nurses play with the children and lead them in sports and craft activities.
Accommodations
More than three-quarters of the Queen Mary 2's staterooms are outside cabins. Even some of the
have windows with an atrium view. Larger
are as large as 248 square feet. By far, the largest and most luxurious staterooms are the
. These two-story suites have more than 2,200 square feet of space.
Cost
The Queen Mary 2 offers cruises for many different budgets. A two-night cruise between
and Southampton, England, costs $495 per person for an inside cabin and $1,595 for a Deluxe Queen Suite. However, a 28-night cruise of the Norwegian fjords costs $6,320 per person for an inside stateroom and $24,355 for a Queen Suite.
Excursions
Several passengers recommended the
excursion. This side trip takes passengers up the fjord by land, since the QM2 is too large to sail into the fjord. The highlight of the tour is Pulpit Rock, a 2,000-foot-tall rock outcropping that is almost perfectly square.
Dining Experience
The
dining room offers meals in either an early or late seating. Those staying in the Princess or Queen suites have their own dining rooms. Everyone is welcome to dine at the specialty restaurants such as the Golden Lion and Todd English's signature restaurant. An assortment of
gives passengers choices for between-meal drinks and snacks.
Maiden Voyage
The Queen Mary 2 was launched in 2004. The ship sailed from
to Fort Lauderdale, Fla.
In The News
According to
, and 80-year-old couple was asked to leave the ship after an argument with a fellow passenger.
The Queen Mary 2 arrives in New York.
Have you ever taken a Cunard cruise?