 "The introduction of [the bill] is to help reset the final week here to start a big new push," said David Donnelly, executive director of Public Campaign Action Fund, a lead organizer of the reform coalition, known as Fair Elections for New York.
Cuomo is not restricting his support to press conferences and closed-door meetings in Albany. He has speeches planned across the state and will appear in Buffalo, Syracuse and Long Island alongside reform proponents in the coming days.
His proposed legislation would both target corruption and introduce public financing for state elections. It would also lower campaign contribution limits, close loopholes for corporate donations, limit spending by party housekeeping accounts, increase disclosures and strengthen enforcement.
The main obstacle to reform remains in the Senate, where an odd coalition of Republicans, who oppose reform, and four members of the splinter Independent Democratic Conference govern in a co-majority. A majority of Democratic and IDC members, however, have stated support for campaign finance reform and its centerpiece, public financing of elections.
The IDC has introduced its own bill, but that legislation is widely opposed by reformers because of a so-called poison pill that would change a key ballot access rule -- known as "Wilson-Pakula" -- that aids recognized third parties like the Working Families Party and the Conservative Party by allowing non-members to run on their ballot lines. Some Democrats also oppose a provision that would eliminate party housekeeping accounts.
Cuomo's bill meets the IDC partway on the housekeeping accounts by limiting their use to party-building activities while preventing their use on direct electoral advocacy. (The governor's legislation does not address "Wilson-Pakula," a clause that is not related to campaign finance.)
Due to governing rules in the state Senate, Republican leader Dean Skelos and IDC leader Jeff Klein must agree to bring the bill to the floor. Skelos has repeatedly stated his opposition to voting on a reform bill that includes the public financing of elections.
Given the opposition, the reform coalition has floated alternative means of getting a bill to the floor of the Senate for a vote. A memo prepared by the Brennan Center for Justice, a reform partner, explains that through a complicated but sometimes-used legislative tactic, the Assembly could send a passed bill straight to the floor of the Senate, a practice called a "hand down." The Senate could also adopt the bill as a "hostile amendment" to another piece of legislation.
Reformers say that with Cuomo's legislation out in the open, the pressure is now on the IDC to show whether its members are serious about passing reform.
"The time for excuses is over," said Adam Skaggs, senior counsel at the Brennan Center.
A Democratic legislative staffer said that it will be hard for the IDC "to say that the governor's bill is garbage" because of Cuomo's sizable reputation.
"His name is still worth an awful lot in these kinds of debates and having him come down somewhere definitely has a lot of political value," the staffer said.
Cuomo did admit that there will not be "an especially easy glide path to passage for this bill," and he has advanced the possibility of extending the legislative session by a few days if extra time is needed for passage.
On Tuesday, he offered an alternative should the legislature fail to act: He would create a special investigative panel known as a Moreland Commission to root out corruption.
Before You Go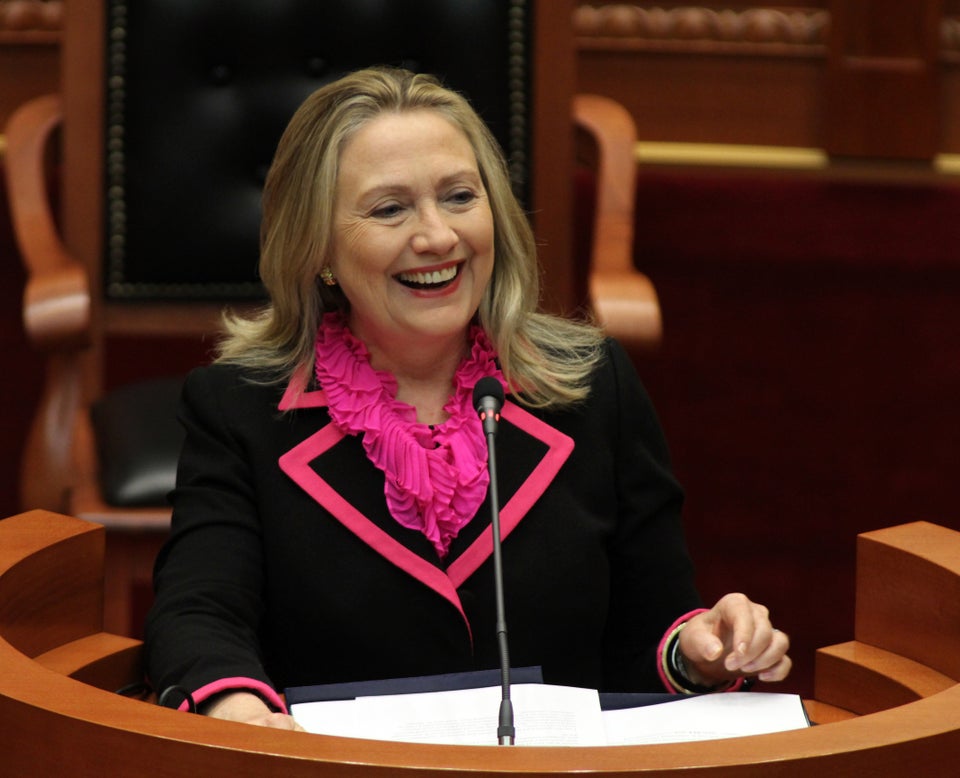 Which Women Might Run In 2016?
Popular in the Community