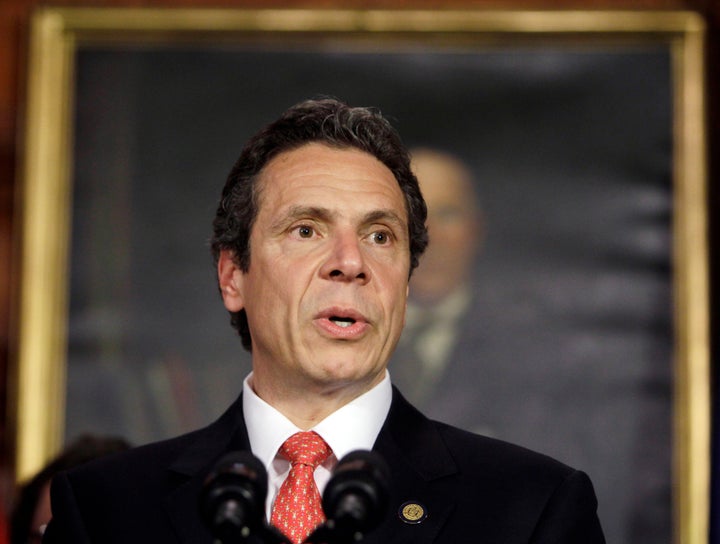 WASHINGTON -- The process to fill the soon-to-be-vacant seat of Rep. Anthony Weiner (D-N.Y.) may not be as smooth or as simple as initial reports suggest.
New York State officials have had no shortage of practice in the art of hosting a special election, having completed one just recently to fill the seat of another scandal-submarined lawmaker: former Republican Rep. Chris Lee.
But the timing of Weiner's resignation presents some strategic choices for Democratic Gov. Andrew Cuomo.
Under a just-passed New York law, a special election can take place no less than 70 days and no more than 80 days after called for by the governor. Should Cuomo choose that path and announce a special election immediately after Weiner submits his resignation (likely this week), it would mean that a vote to fill the seat would take place either in the dead-days of late August or right around Labor Day weekend. Turnout, in short, would be abysmal.
An alternative would be to let the process take its course.
According to John Conklin, a spokesman for New York State's Board of Elections, Cuomo could simply leave Weiner's seat vacant. If he did that, the vote for a replacement would take place on the general election ballot this fall -- a date more likely to encourage wider voter participation.
If that happens, however, prospective candidates would have to make a mad dash to get on the ballot. "People should be out passing petitions in his district today or tomorrow," said Conklin, "because the petition process closes on July 14." Candidates from one of the six parties in the state --Democratic, Republican, Conservative, Working Families, Independence and Green -- would then have to collect 1,250 signatures to qualify. Those attempting to run as an independent or third party candidate, would need 3,000. A primary would be held in September for that election on the first Tuesday in November.
Cuomo, undoubtedly, wants to avoid a crowded primary that would endanger the seat for the Democrats. He also wants to ensure that there is a decent turnout (again, for the benefit of his party). So the expectation is that he will wait a bit to call a special election. Former Gov. David Paterson did the same in 2009 when he waited several months before announcing the election to fill Kristen Gillibrand's seat, after she was appointed to the U.S. Senate.
Under that scenario, the party leaders are the ones who get to choose the candidates on the ballot. The election, however, is not restricted from independents -- they just would need to collect 3,000 signatures in "essentially 12 days."
There is, finally, a hybrid solution, according to Conklin. Cuomo could allow the regular order to proceed. If he or the political people in the state then didn't like the candidates that were meeting the signature requirements, he could still call a special election.
"The party leaders would choose the candidates for their own party, and abbreviated petition process would take place for an independents to get on the ballot," said Conklin.

Popular in the Community