By Paula Arboleda, Senior Legal Advocate, New York Legal Assistance Group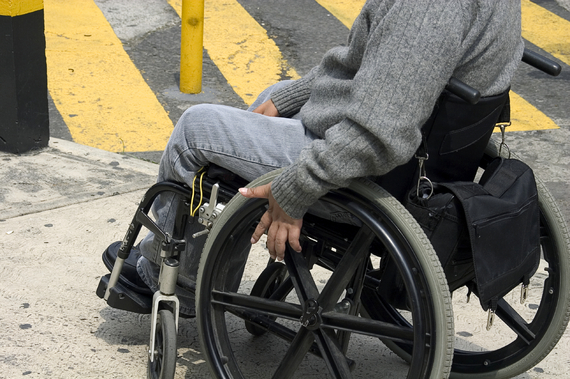 In January, we got some good news in New York State when Governor Andrew Cuomo maintained funding in his 2016-2017 Executive Budget for the State's Managed Care Consumer Assistance Program. MCCAP is a network of six community-based organizations across New York State that work together to serve seniors and people with disabilities and their families by helping them access needed health services and reduce their Medicare costs.
As a senior legal advocate with NYLAG's Evelyn Frank Legal Resources Program, I know firsthand what a difference MCCAP has made. MCCAP agencies last year served more than 3 million of New York's most vulnerable and hard-to-reach residents: Medicare eligible individuals who are uninsured, dually eligible for Medicare and Medicaid, seniors, immigrants, and people with disabilities. MCCAP agencies collaborate with the New York State Office for the Aging (NYSOFA) to accept referrals of the most complicated cases and resolve complex Medicare issues. We also operate as technical assistance support for the State's Health Insurance Information, Counseling and Assistance Program, and report to NYSOFA regularly on client outcomes.
I will share just one story of a client whose situation would have been very different without the resources we were able to tap on her behalf.
Ms. T, a 67-year-old New York City resident, is a cancer survivor who applied for Medicaid in 2014. As an income-eligible Medicare beneficiary, she should have been automatically enrolled in a Medicare Savings Program (MSP). Through a processing error, she was initially denied Medicaid. A Fair Hearing later reversed this denial and provided retroactive Medicaid coverage, but failed to retroactively enroll her in an MSP. This put her crucial Part D prescription drug subsidy for expensive cancer drugs at risk. Ms. T also had outstanding paid medical bills that should have been eligible for reimbursement. An MCCAP counselor was able to successfully advocate for Ms. T to be retroactively enrolled in an MSP back to the earliest date of her eligibility, to be reimbursed for seven months of expenses she had paid out of pocket, and to continue her vital Part D subsidy, without which she could not afford the cancer drugs.
MCCAP has allowed NYLAG and our partner agencies to help millions of struggling New Yorkers like Ms. T. By leveraging the strengths of different organizations we have been able to provide technical support to state agencies, meet unique community needs - such as providing assistance in any language our clients speak - and maintain the direct-to-consumer assistance that Medicare beneficiaries and their families depend upon.
Now more than ever, funding for this vital lifeline needs to be maintained -- indeed increased -- as the state continues to implement major system reforms, and many more people transition into Medicare who are unable to afford the high out-of-pocket costs. By maintaining MCCAP's funding, Governor Cuomo is sustaining a trusted on-the-ground resource for vulnerable New Yorkers.
Calling all HuffPost superfans!
Sign up for membership to become a founding member and help shape HuffPost's next chapter