New York Gov. Andrew Cuomo dodged corruption accusations at the first and only televised debate before the state's Democratic primary next month as Cynthia Nixon, his progressive challenger, struggled to highlight their policy differences at Wednesday's fiery faceoff.
Months of sparring from afar erupted on stage at Hofstra University on Long Island almost immediately, as Nixon skewered the two-term governor over his ties to industry, the crumbling New York City subway and his failure to enact the kinds of progressive policies he now claims to support.
Cuomo hit back with Trumpian fervor, repeatedly attacking Nixon's credibility.
"My opponent lives in the world of fiction," he said. "I live in the world of fact."
"Can you stop lying?" Nixon said.
"As soon as you do," the governor said.
It was a remarkable admission, but one quickly subsumed into the heated clash. Nixon pounced, over and over again, depicting Cuomo, a political princeling and career politician, as a consummate Albany insider. She had the most to gain from the debate. Polls show Cuomo with a 60 percent to 29 percent lead ahead of the Sept. 13 primary. But, a day after progressive Andrew Gillum's stunning victory in Florida's Democratic gubernatorial primary, Nixon's supporters are hoping for a poll-defying upset.
That requires New York Democrats to buy into Nixon's vision of leftist reforms and vote against Cuomo, who is billing himself as the only candidate who can serve as a bulwark against the Trump administration's policies.
It also means Nixon's depiction of Cuomo as the epitome of political double-dealing has to stick.
Yet Cuomo skirted questions about his decision to shut down the anti-corruption Moreland Commission n 2014 after just one year ― a panel Nixon vowed in May to restore. Pressed about the conviction earlier this year of Joseph Percoco, one of Cuomo's top aides, on three charges related to a bribery conspiracy, the governor called it a "painful situation" and "personally difficult situation for his family." At one point, he recalled his late father, three-term New York Gov. Mario Cuomo, telling him how "smart people" can do "stupid things."
Nixon accused Cuomo, an infamous micromanager, of either failing to identify illegal activities by his top aide "right under his nose" or of being complicit.
"You have either incompetence or corruption," she said. "Which is it?"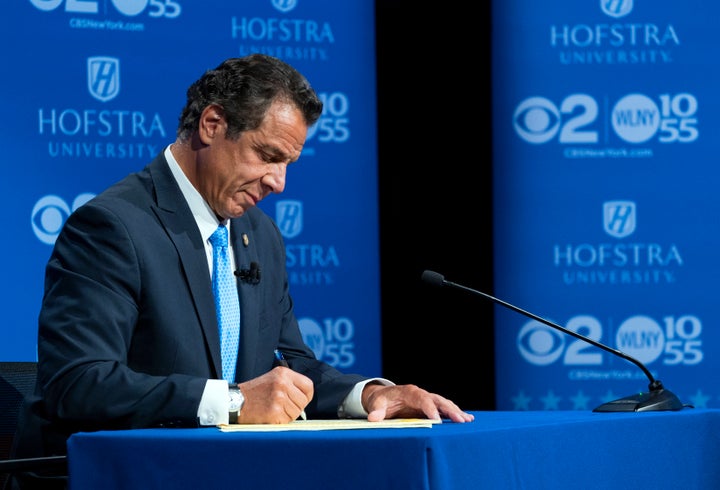 Cuomo swiftly went on the offense, attacking Nixon for filing taxes as a corporation rather than as an individual, a common practice for entertainers. He criticized Nixon for releasing four years of tax returns on a recent Friday afternoon, when reporters typically are taking off for the weekend and people pay less attention to the news, calling her second only to President Donald Trump in her lack of transparency. He said the only "corporate Democrat" ― a common pejorative used by candidates like Nixon, who was endorsed by the New York City chapter of the Democratic Socialists of America ― was her.
"You are a corporation," Cuomo said. "Are you a corporation?"
Nixon balked: "I am a person."
"And you're a corporation," Cuomo said smiling.
Meanwhile, Cuomo's other corruption scandals went unmentioned.
In July, Alain Kaloyeros, the principal architect of Cuomo's signature economic development initiative, was found guilty of rigging bids to funnel hundreds of millions of dollars in state contracts to favored companies.
Hours before the debate, it emerged that Cuomo ordered the New York attorney general's office to halt an investigation into whether Manhattan District Attorney Cyrus Vance Jr. mishandled 2015 allegations of sexual misconduct against Harvey Weinstein after the governor received $25,000 from the firm representing the disgraced Hollywood mogul.
"You have either incompetence or corruption. Which is it?"
Cuomo mostly avoided questions about his sizable war chest. When Nixon dinged the governor for accepting donations from the billionaire Republican mega-donor Koch brothers, Cuomo returned to Nixon's taxes: "She's upset with the Koch brothers because they're the only ones who take more tax cuts than she does."
Cuomo received nearly $113,000 in campaign contributions from the oil and gas industry from January 2015 to mid-January 2018, and he headlined a gala funded by big oil companies in May. But Nixon struggled to make climate change ― one of the policy areas on which the two candidates most differ ― a major issue at the debate on a sweltering August afternoon when the temperature of the auditorium became a key point of contention ahead of the event.
Cuomo first mentioned climate change seven minutes into the debate, listing it alongside terrorism as one of the key threats a governor must defend New Yorkers against.
"Why, when we have pulled out of the Paris climate accord, why have you not fought for the Climate & Community Protection Act?" Nixon said, plugging the bill mandating 100 percent renewable electricity in the state by 2050. The legislation, which Cuomo has refused to back, has thrice passed in the Assembly but failed to come up for a vote in the Republican-controlled Senate. Cuomo did not respond.
On the deteriorating state of the Metropolitan Transportation Authority, Cuomo stuck to his line blaming New York City for failing to pay its fair share to make repairs. To this, Nixon, accusing Cuomo of diverting money from the transit budget to other things, produced her best zinger of the night.
"He used the MTA like an ATM," she said.
Before You Go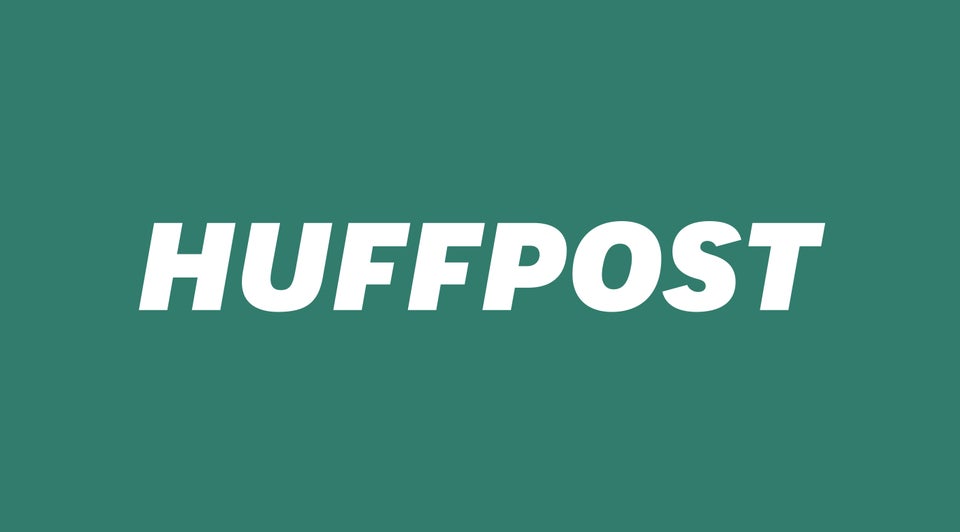 LGBTQ Reactions To Cynthia Nixon Running For New York Governor
Popular in the Community