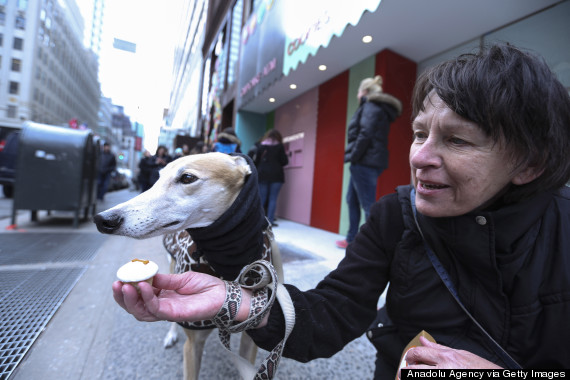 On Tuesday, Sprinkles New York debut attracted a long line of curious fans eager to try out the machine.
"I can look forward to this every time I come back now," the woman, who declined to provide her full name, told DNAinfo.
"You get to watch the robotic arm go and take the cupcakes and then the door opens and there's four cupcakes just right in front of you."
If you fear the hype is bound to deplete cupcake offerings, don't worry, as operators make sure to stock the ATM every few hours.