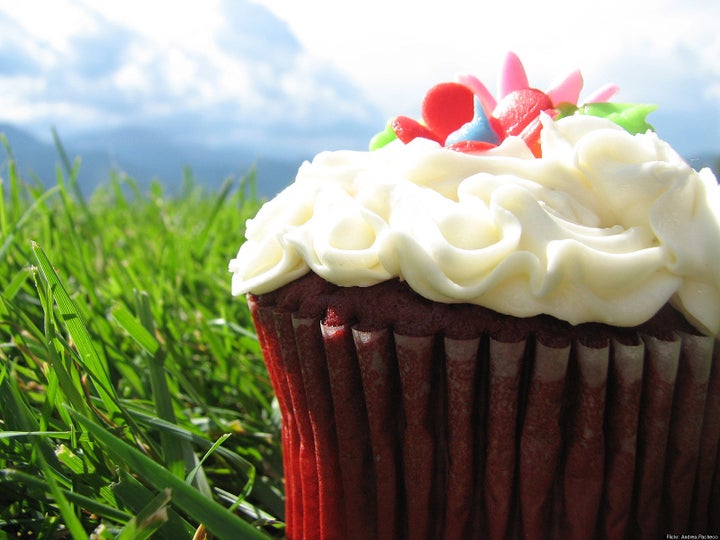 The latest unemployment numbers for New York City show that, while the labor market shrunk in June, the overall unemployment rate improved, partially fueled by growth in the restaurant and bar industry.
They've singled out cupcakes as a key driver of the sector's growth. Ever since Carrie and Miranda sat outside Greenwich Village's Magnolia Bakery in an episode of Sex and the City (and yes, the Journal did ackowledge that was a long time ago) cupcake places have been sprouting up all over New York. From CRUMBS to the first NYC branch of LA's beloved Sprinkles opening this year, New Yorkers (read, tourists) just can't seem to get enough, making the cupcake industry "recession proof."
"Did they really think cupcakes were different than cake?" the world will ask after the cupcake market implodes. "Why did they wait in those ridiculous lines just to buy cake?"
[B]ubbles are notoriously difficult to spot -- just ask Alan Greenspan. And pessimists like me, forever arguing that the bubble is about to pop, are as likely to be wrong as the optimists arguing that we're on the cusp of a New Cupcake Era, headed for Dow Cupcake 36,000.
Related
Popular in the Community