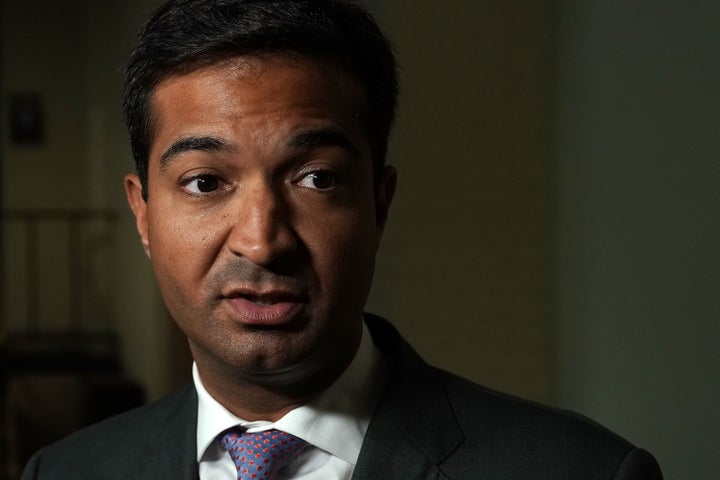 The Miami-area U.S. House district Republican Rep. Carlos Curbelo represents routinely floods as sea levels surge through the porous limestone bedrock on which the sprawling city, considered one of the world's most vulnerable to climate change, was built.
But the biggest threat now facing the two-term congressman is the so-called blue wave.
On Tuesday, Curbelo easily trounced Souraya Faas, his right-wing challenger in Florida's Republican primary who trafficked in conspiracy theories including QAnon and the idea that the Syrian regime's chemical attacks were staged. The Associated Press called the victory less than an hour after polls closed in the 26th Congressional District. 
In November's general election, Curbelo will face off against Debbie Mucarsel-Powell, a former associate dean at Florida International University, who won the Democratic primary for the seat.
Mucarsel-Powell launched her campaign over a year ago, drawing national attention from Democrats eager to flip a seat in a district that went to Hillary Clinton by 16 percentage points in the 2016 presidential election. Mucarsel-Powell ran a stronger-than-expected state Senate campaign in 2016. She made issues like gun control central to her platform, releasing an emotional ad in March describing how her father was shot and killed by an armed criminal in Ecuador. She's an immigrant, spent 20 years working at nonprofits and colleges and has already received support from prominent Democrats, including former Vice President Joe Biden.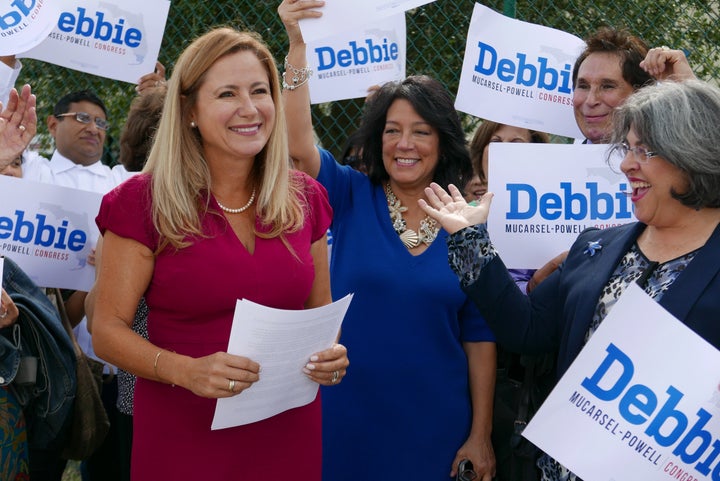 But if Curbelo's blue-leaning, low-lying district appears vulnerable to a Democratic surge, the congressman has built a considerable sea wall.
A poll released earlier this month by the Democratic Congressional Campaign Committee, the arm of the party focused on electing Democrats to the House, found Curbelo with a 7-point lead over Mucarsel-Powell among 500 likely voters.
Last month, Curbelo, 38, introduced a bill to put a tax on carbon dioxide emissions. The legislation faces a steep uphill ascent. Days after Curbelo unveiled the bill, 97 percent of House Republicans voted to approve a resolution stating that a carbon tax would be harmful to the U.S. economy. The National Review called it "wealth redistribution." Meanwhile, the Natural Resources Defense Council, the powerful environmental group, called the legislation a "notable breakthrough" but refused to support it.
Curbelo criticized President Donald Trump's decision to withdraw from the Paris climate accords last year and became one of the first in his party to call for former Environmental Protection Agency Administrator Scott Pruitt's ouster. But Curbelo voted to pass the controversial GOP tax bill that opened the Arctic National Wildlife Refuge ― the fragile 19.2-million acre ecosystem so rich in nature it's known as the American Serengeti ― to oil exploration. The League of Conservation Voters downgraded Curbelo from the top-ranking House Republican on its list to 13th, with a paltry 23 percent score.
Mucarsel-Powell, a relative political newcomer, has touted her history of working with the Coral Restoration Foundation, and promised to "move quickly to a low fossil fuel economy, invest in clean energy, minimize greenhouse gas emissions, and invest in innovative infrastructure to protect our communities from sea-level rise."
This story has been updated with the winner of the Democratic primary.
Calling all HuffPost superfans!
Sign up for membership to become a founding member and help shape HuffPost's next chapter
BEFORE YOU GO
PHOTO GALLERY
Zoo Miami Prepares For Hurricane Irma