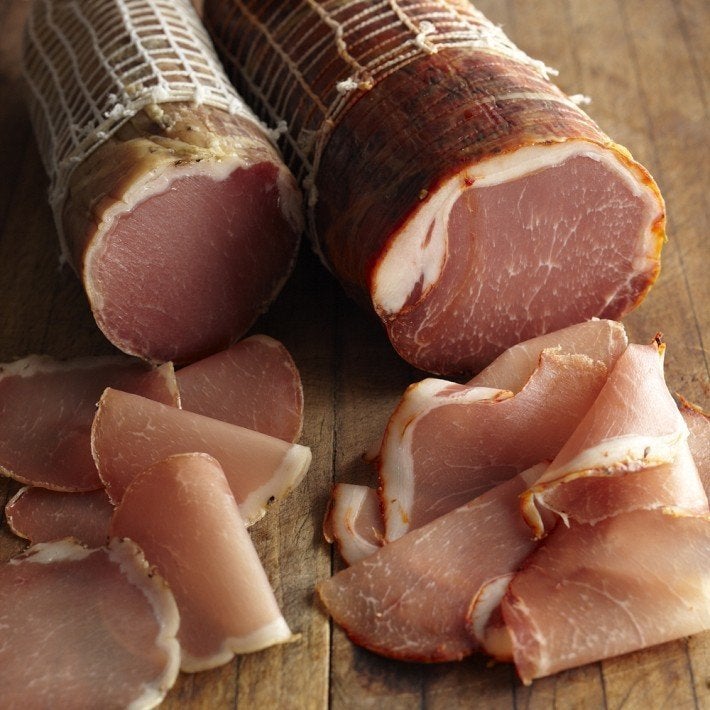 Cured meats are not really a big part of our culinary history in the U.S., but they're quickly making their way into our high-end restaurants and supermarkets. And we should be thankful for this meat migration. These meats, Europe's answer to the cold cut, are rich and savory, complex and refined in flavor. European cured meats have been processed the same way for hundreds of years -- which means they've been perfected.
The curing process is different for each type of meat, but it generally involves washing and salting the meat, and hanging it to dry. This process will take at least several months, and can even take a couple of years. And while many European cured meats are still made the old fashioned way, some of them have changed with the times (which is not always a good thing). This means that nitrates, nitrites and sodium, which are pumped and loaded in most American deli meats, can unfortunately often be found in many of these cured meats.
In Europe (particularly in Spain, Italy and France), cured meats are commonly served as tapas, part of an antipasto plate, or at an aperitif, though they also find their way into recipes. These deli meats can make a simple pasta dish exciting or make a green salad feel more substantial -- essentially, they can make almost any dish feel like a satisfying meal. That's why cured meats are the perfect answer for a quick dinner.
If you find yourself with a lack of time, but some prosciutto on hand, you've pretty much got dinner ready. You can serve it with cheese, bread and a salad. Add it to pasta or eggs. Whatever you can throw together can be made better with the addition of cured meats. There are a wide variety of meats to choose from too -- guaranteeing that you'll never tire of them. Click through the slideshow below for a quick tutorial on what's what, and some suggestions on where to find them.
This post has been updated to include more information about other cured meats in Southern Europe.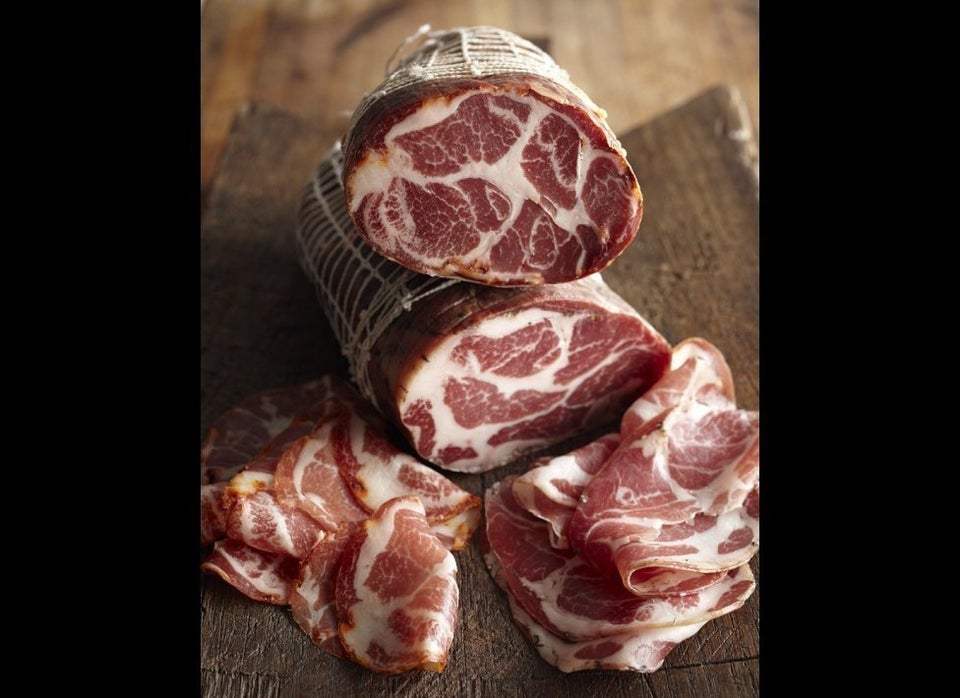 Whats The Difference Between Cured Meats?