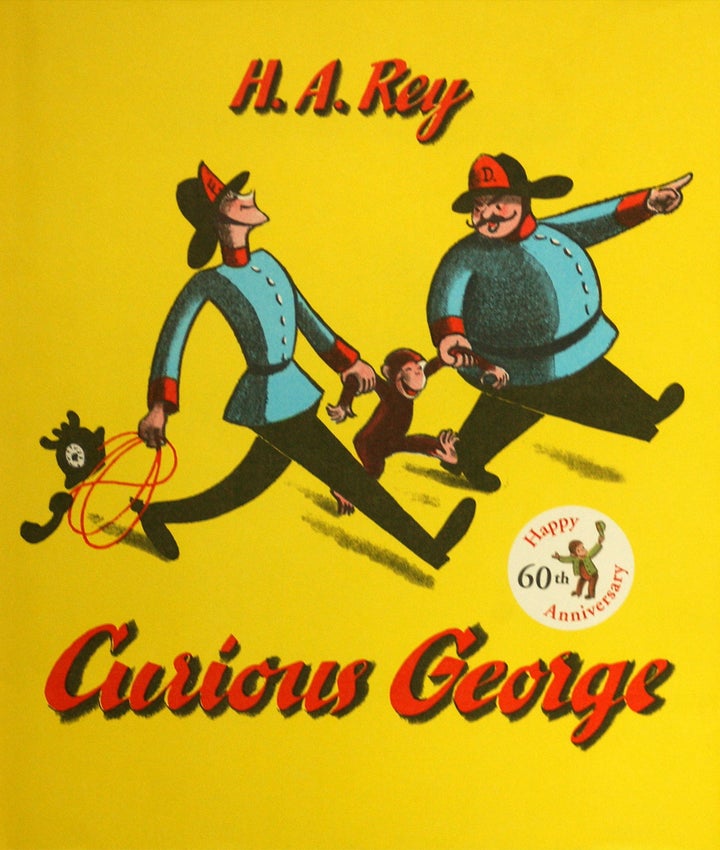 Curious George is one of the most recognizable characters in literary history. Children far and wide grew up getting to know the playful monkey, perpetually embroiled in mischief. But those same kids who enjoyed the never-ending antics of a banana-loving protagonist were probably less familiar with the other name emblazoned on the Curious George books: H. A. Rey.
The initials stand for Hans Augusto. But they represent only one half of the duo that actually brought George to life. Margret Rey, Hans' wife, was equally responsible for the seven books that make up the original Curious George series. Hans was in charge of illustrations, Margret the writing; both helped generate the many ideas and plot points that amounted to stories like Curious George Takes a Job and Curious George Flies a Kite.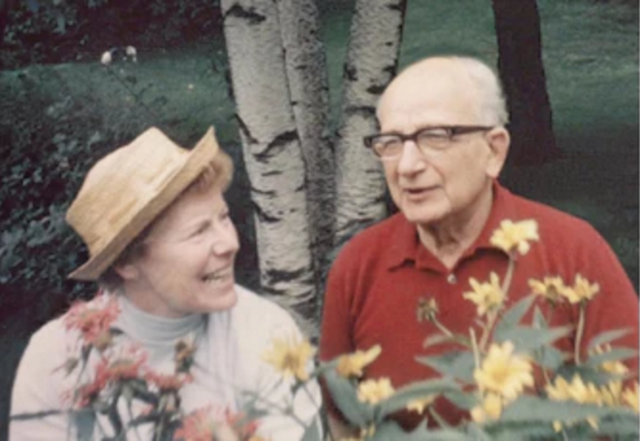 A new documentary raising funds on Kickstarter aims to bring the details of Hans and Margret's relationship to light. "Monkey Business: The Curious Adventures of George's Creators" hopes fans of George will be fans of the late Hans and Margret, too. And a brief dive into their lives proves the wife-husband team has a history well worth learning about.
According to Louise Borden, author of The Journey That Saved Curious George, the Reys were both born in Germany to Jewish families. They began dating while Hans was traveling through Brazil. They married in 1935 and moved to France shortly after. However, they were forced to leave their then-home of Paris in June of 1940, along with five million others fleeing encroaching Nazi forces. So the story goes, Hans and Margret left the city on bicycles they built from spare parts, eventually making their way to a ship that brought them to the United States. Once there, they settled in New York City ― a curious manuscript in tow.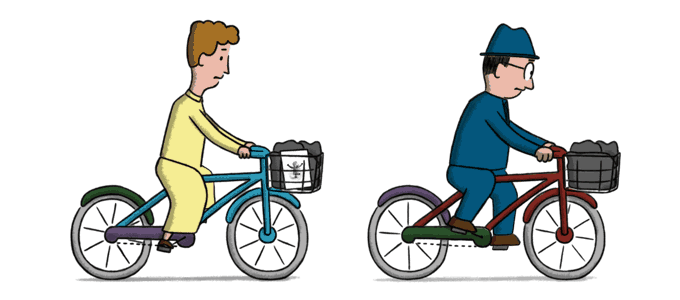 At that point, George was not exactly new. Though his books were first published in the U.S. in 1941 under the enduring title Curious George, the monkey himself is technically French. And originally named Fifi (Zozo in England). Fifi began as a simple cartoon Hans sketched, but ballooned into a full-fledged character when a French publisher suggested he turn it into a children's book. Margret and Hans based most of George's adventures on their own lives as children and adults.
Over the next 25 years, the monkey's ascent to children's literary fame as "George" would come to represent one of the most inspiring stories of immigrant success. Over 30 million copies of the Curious George books have been sold worldwide since, published in 16 different languages. What many consider to be a staple of American children's literature is actually an international phenomenon born of migration and survival.
"Monkey Business" filmmaker Ema Ryan Yamazaki ― who grew up reading the Reys' books in Japan ― is "obsessed" with Curious George. During research for her documentary, she visited the University of Southern Mississippi, making her way through the 300 boxes of archival materials that make up the Rey collection there. From wartime journals, personal photos, unpublished George artwork, and correspondence, she sifted through the preserved items, searching for the real story behind the H.A. Rey name. The real story behind George.
"As someone that was impacted by Curious George during my childhood, I've seen that it's not just me who feels this connection to him, but the world," Yamazaki explained in an interview with The Creator's Project. "And not just children ― George has had an impact on multiple generations. He's been around for 75 years, something about this monkey has transcended cultures and time to mold our childhood."

Lay Lee Ong, literary executor of the Rey estate, has professed support for Yamazaki's film, as have a number of other Curious George–related experts. (For the record, so has famed documentarian Alex Gibney.) Yamazaki hopes her Kickstarter campaign will help pay for the intensive animation featured in the film and the work of lead animator Jacob Kafka, among other things.

Hit Backspace for a regular dose of pop culture nostalgia.
Related
Before You Go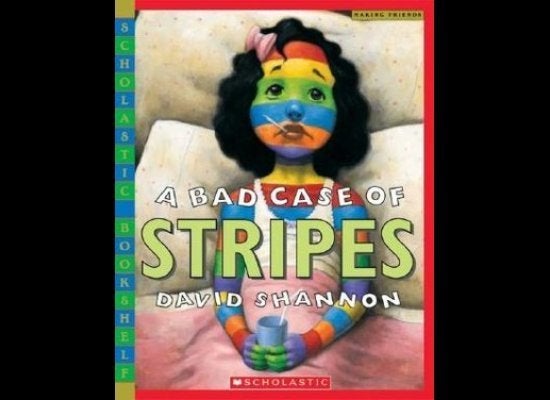 50 Children's Books with a Positive Message