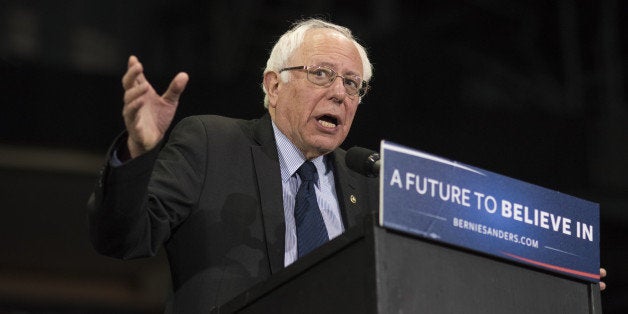 As the Democratic primaries move into the Midwest, and the debate on trade takes center stage, required reading for the political and business establishment, and pro-trade advocates should be the 2011 Council on Foreign Relations Task Force Report on Trade and Investment. http://www.cfr.org/trade/us-trade-investment-policy/p25737 The 22-member committee, chaired by Andrew Card and Tom Daschle, on which I served, called on the (Administration and Congress to "...adopt a pro-America trade policy that brings to more Americans more of the benefits of global engagement, within the framework of a strengthened, rules-based trading system."
For those who do not understand the context of the current trade debate spearheaded by Bernie Sanders and Donald Trump, the report presciently cautioned, "...U.S. leadership on international trade has waned in recent years because of deep domestic political divisions over trade policy that arise largely from the very real economic difficulties too many Americans face."
The Task Force warned that the political stalemate "...has already harmed U.S. interests and will do more if it remains unresolved. Unless the United States develops and sustains a trade policy that yields greater benefits for Americans in job and wage growth, it will be difficult to build the political consensus needed to move forward."
And here we are, smack dab in the middle of the Administration, its pro-TPP allies in Congress, and some leading Presidential candidates failing to heed the Task Force's warnings, and appropriately paying a price.
In case one thinks we are out of the woods on wage stagnation and job growth, this week the Economic Policy Institute released a report highlighting the disaster for working Americans. Per the report, "Real hourly wage growth in 2015 was fastest at the top of the wage distribution, illustrating that wage inequality continued its 35-year rise last year." After 35 years of wage inequality and two decades of stagnant wages; an unchanged national minimum wage; and 44 percent of college graduates underemployed, it is irrational to imagine that we are pursuing a pro-America trade policy.
The American people are responding to an economy for the "wealthy and well-connected," for "some of us not all of us," where China is "beating us on trade deals" as Hillary Clinton, Bernie Sanders and Donald Trump have articulated. Bernie Sanders' and Donald Trump's primary victories in Michigan demonstrate Americans' dissatisfaction with the Trans-Pacific Partnership and other trade deals that promise economic gain and good job growth for millions of Americans -- while the growth they actually deliver is that of increased economic inequality.
Maybe we should take a timeout on trade and spend our energy fighting for an America where workers and their families' dreams still can come true. That should be today's pro-America trade policy.
Calling all HuffPost superfans!
Sign up for membership to become a founding member and help shape HuffPost's next chapter