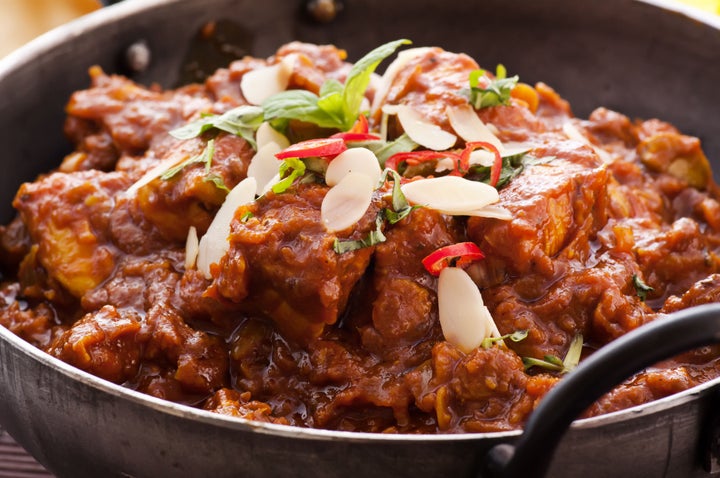 "The hottest chili pepper in Edinburgh" sounds like the start of a bad joke. (The punchline would assumedly involve haggis.) But this past Saturday, for two intrepid eaters at Kismot restaurant, the idea of the hottest chili pepper in Edinburgh was no laughing matter -- it was deadly serious.
A pyrrhic victory if there ever was one. Later that day, Lavin and Kim became violently ill, and had to be rushed to the hospital. According to the Daily Mail, Kim had to go twice, complaining of "stomach pains, vomiting and acid indigestion."
At least the pair's suffering wasn't totally in vain -- the contest raised more than £1000 ($1546) for the CHAS. (Though it's possible that the cost of sending two people to the hospital in ambulances costs almost that much.) And Kismot, even if it ends up having to pay some hefty medicals, at least got a bunch of press out of the incident. Visitors to the restaurant's website today were confronted with a "Bandwidth Limit Exceeded" error message.
If you're a New Yorker inspired, rather than daunted, by the exploits of Kim and Lavin, your best bet is probably to try the Phaal challenge at East Village restaurant Brick Lane. Finishing the ultra-fiery dish may not benefit any hospices, but it does lead to a free beer and bragging rights. And Brick Lane's phaal, unlike Kismot's Killer curry, is not known for its tendency to put people in hospitals.
In the following video, a group of dudes brave the Kismot Killer curry and are informed by an employee of the restaurant that only "stupid white guys" ever try to eat it:

Related