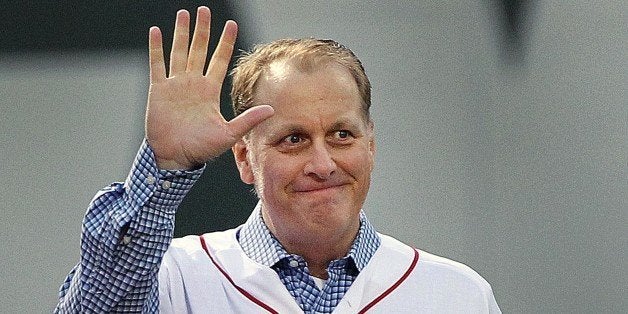 Curt Schilling is upset. He didn't get into the Baseball Hall of Fame. But he didn't help his case by claiming he was snubbed because he's a Republican.
"The fact that [the Braves] won 14 straight pennants. I think his 'Swiss Army knife versatility,' which is what somebody said yesterday. I think he got a lot of accolades for that. I think he got a lot of recognition for that. He's a Hall of Famer. The other big thing is, I think he's a Democrat. I know that as a Republican that there's some people that really don't like that."
Is John Smoltz a Democrat?
Back in 2005, as a Georgian, I got phone calls with a recorded message from John Smoltz, endorsing Ralph Reed for Lt. Governor in the GOP primary. Now for those who don't remember, Reed was the Executive Director of the Christian Coalition. Reed lost to Casey Cagle in the primary, who still serves at Georgia's Lt. Governor.
Not only that, but John Smoltz also made a big pitch for Karen Handel for Georgia's Secretary of State in 2006. She prevailed in the Republican primary, and won the general election. After a term, she came within an eyelash of winning the governor's race in the Peach State in 2010, and ran in the 2014 U.S. Senate primary. Like Reed, she's also a conservative.
In fact, Republicans reportedly wanted Smoltz to run for Congress in 2010, when Representative John Linder decided to retire.
Sorry, Schilling. It must be some other reason you didn't get in.
Schilling has 216 wins and 146 losses, a 3.46 ERA, 22 saves, and a good postseason record (11-2 with no saves and an ERA of 2.23). Smoltz has 213 wins and 155 losses, a 3.33 ERA, 154 saves and a good postseason record (15-4, four saves, and an ERA of 2.67).
I bet it's the saves, not an anti-Republican bias, that made the difference.
Schilling has some good statistics and should eventually get in. But claiming an anti-Republican bias is just nothing more than a wild pitch, that won't help his case for Cooperstown.
John A. Tures is a professor of political science at LaGrange College in LaGrange, Ga. He can be reached at jtures@lagrange.edu.
Related
Popular in the Community