ESPN analyst Curt Schilling's racist and homophobic ways have cost the former All-Star pitcher his job.
On Monday, just one month after ESPN announced it would allow Schilling to return as an analyst on Monday Night Baseball this season after he was suspended for a disturbing comment on Twitter comparing Muslims to Nazis, the former Boston Red Sox pitcher took to social media to mock the transgender community.
The sports network parted ways with Schilling on Wednesday.
"ESPN is an inclusive company," the network said in a statement. "Curt Schilling has been advised that his conduct was unacceptable and his employment with ESPN has been terminated."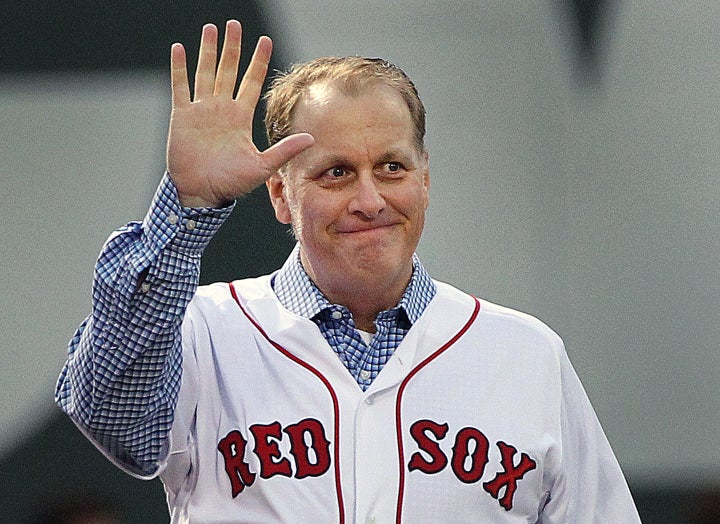 Schilling's post on Monday included this meme showing a man dressed in revealing women's clothing. Schilling, apparently in response to North Carolina's new anti-LGBT bathroom law, commented: "A man is a man no matter what they call themselves. I don't care what they are, who they sleep with, men's room was designed for the penis, women's not so much. Now you need laws telling us differently? Pathetic."
Schilling went on to defend himself in a wordy blog post entitled, "The hunt to be offended ..." In it, Schilling says he "didn't post that ugly looking picture," but "made a comment about the basic functionality of mens and womens restrooms, period."
"I do NOT care what color you are, what race, what sex, who you sleep with, what you wear," he wrote. "I don't care and I never have. I have opinions, but they're just that, opinions. And opinions are like buttholes, everyone has one and they usually stink."
The New York Times reports that Schilling, through a spokeswoman, declined to comment on his termination.
This week's incident is the latest in Schilling's colorful history of online offenses.
In August, Schilling was suspended by ESPN after he tweeted this controversial meme comparing Muslims to Nazis:
In October, the former Major League pitcher responded to a tweet about the Democratic debate from Republican presidential candidate Donald Trump:
And last month, while a guest on 610 Sports radio in Kansas City, Schilling went on an extended rant about Hillary Clinton, saying he would be "stunned and upset" if Clinton got to the general election before going to prison. The Democratic presidential front-runner, he said, "should be buried under a jail somewhere."
As for where Schilling might land his next gig:
Before You Go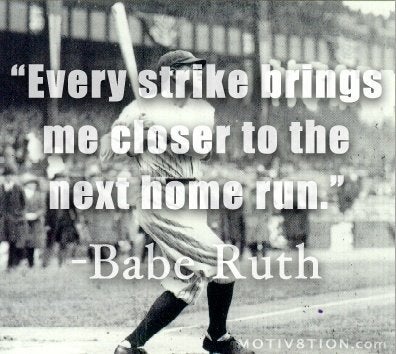 Best Baseball Quotes
Popular in the Community