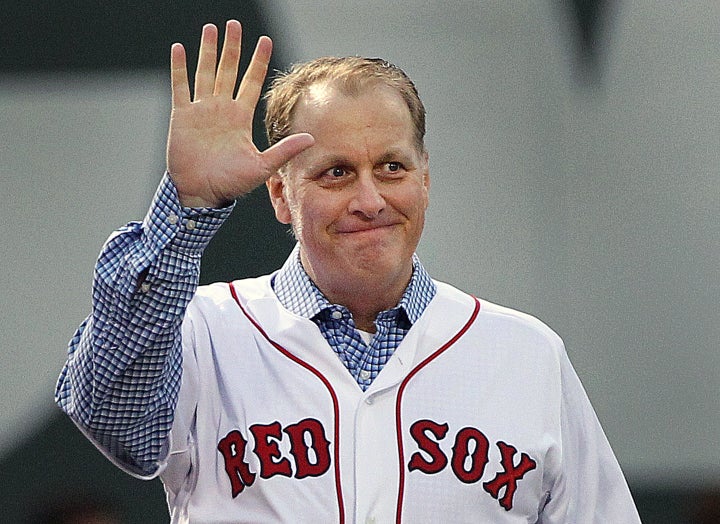 Former Major League Baseball player Curt Schilling is apparently ready to bring his racism and homophobia to the White House in eight years. 
"I am going to run, soon," the former All-Star pitcher wrote, "...state office first, white house in 8 years ... or 4 if by some amazing illegal event this country elects another clinton."

In later comments, he displays just how unprofessional, childish and sexist he can be by using a host of profanities ― including calling Democratic presidential nominee Hillary Clinton a "skank" and referring to politicians and other commenters as "dumb ass." 
The internet is no stranger to Schilling's vulgarity and bigotry.
Schilling lost his ESPN job for good after posting a meme showing a man dressed in revealing women's clothing. Apparently responding to North Carolina's so-called bathroom law, Schilling commented: "A man is a man no matter what they call themselves. I don't care what they are, who they sleep with, men's room was designed for the penis, women's not so much. Now you need laws telling us differently? Pathetic."
Schilling went on to defend himself in a wordy blog post, in which he said he "didn't post that ugly looking picture," but "made a comment about the basic functionality of mens and womens restrooms, period."
Calling all HuffPost superfans!
Sign up for membership to become a founding member and help shape HuffPost's next chapter
BEFORE YOU GO
PHOTO GALLERY
10 Times Trump Supporters Were Blatantly Racist